Tracker
ABHI gets into Abu Dhabi's Hub71 second cohort
FT. How does Abhi make money+ overview of EWA industry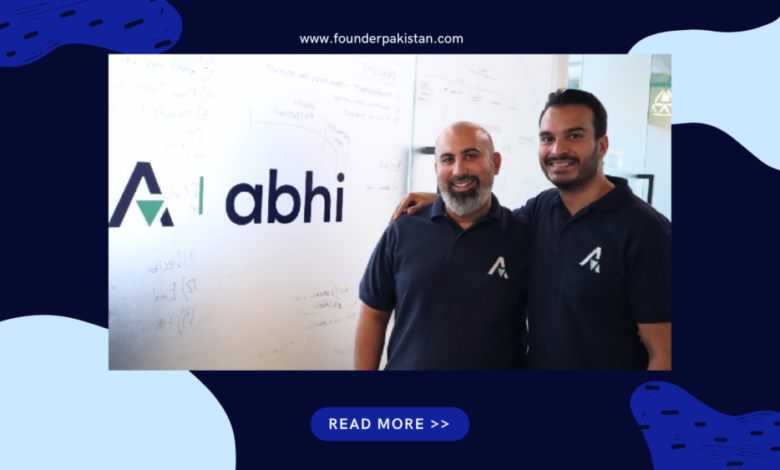 ABHI, a financial empowerment platform in Pakistan, has been chosen for the upcoming cohort of 16 startups by Hub71, Abu Dhabi's innovation ecosystem, the startup announced in a LinkedIn post.
The new group will engage in Hub71's Incentive Program. In addition, will also have access to enabling initiatives of an ecosystem of active investors, corporate, governmental, and academic partners, and equity-free incentives of up to Dh500,000.
Following a thorough screening procedure, the 16 businesses were picked from among more than 170 applicants. The cohort consists of pre-seed, seed, and Series-A enterprises. Abhi has already raised more than $19 million according to CrunchBase.it has been selected as one of the 16 startups to participate in Hub71.
Abhi is Pakistan's first financial wellness platform, a method for early wage access. It allows salaried employees to withdraw a portion of their earned salary before the next payday. A financial freedom platform that aims to change the people receive and use their salaries.
How does Abhi make money?
Founded by Omair Ansari and Ali Ladhubhai, Abhi is a non-banking financial company that offers working capital loans to businesses so that they may cover monthly expenses such as staff salaries. The startup charges interest rates on the loan amount, which vary according to the company and criteria such as market reputation, etc.
Several new Southeast Asian startups have emerged in the last two years in the Early Wage Access (EWA), including Singapore-based GetPaid, Indonesia's Wagely and GajiGesa, and Malaysia's HariGaji and Gimo in Vietnam. EWA business models vary greatly, but a prevalent structure in Southeast Asia is for startups to collaborate with employers to offer the app as an HR function to workers, rather than directly targeting workers.
These entrepreneurs typically seek funding from financing firms to fund early withdrawal requests from employees, although, in some circumstances, employers are ready to supply this capital. EWA startups charge each transaction or membership fee to either workers or employers.
At the end of the cycle, the employer repays the withdrawn funds – a concept similar to payroll financing. Workers' ability to withdraw money in advance may be restricted. Although EWA is still in its infancy in Southeast Asia, investors are expressing interest.
Wagely, which operates in Indonesia and Bangladesh, has raised US$14 million in the last two years from investors like Indonesia's East Ventures and the Asian Development Bank.
Similarly, the Indonesia-focused GajiGesa raised US$6.6 million in a round-headed by MassMutual Ventures and joined by Wagestream, the UK-based EWA behemoth.
Vidit Agrawal and Martyna Malinowska, a husband-and-wife pair interested in bridging financial availability, launched the two-year-old firm.