Opinion
A better reason for the PTA to ban TikTok: it is a cybersecurity nightmare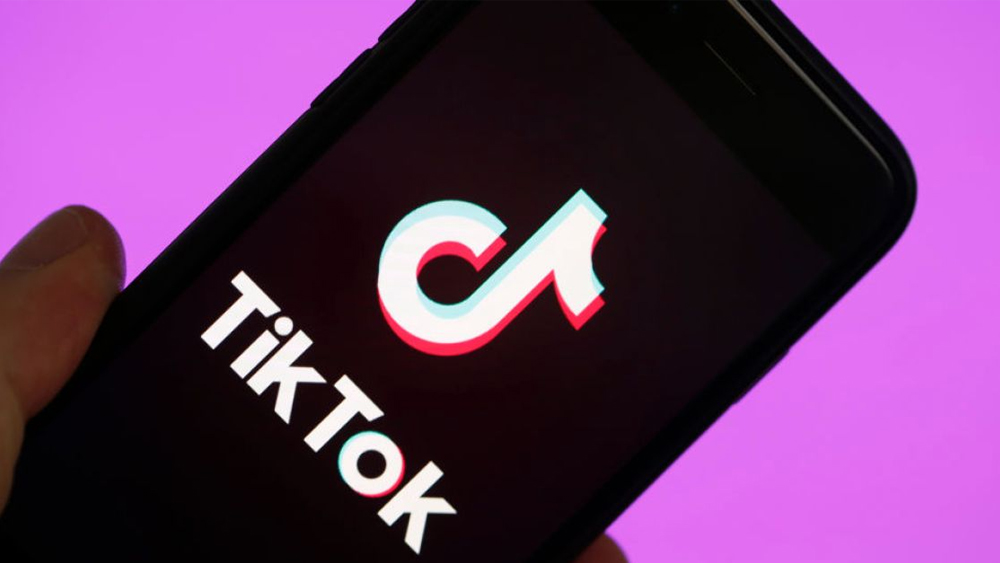 Pakistan Telecommunication Authority managed to block Bigo instantly and after issuing the final notice to TikTok to implement a complete system for monitoring immorality and vulgar material, has also blocked TikTok all over the country.
TikTok is developed by ByteDance, a China-based technology firm. It is the first Chinese-made social media platform to achieve worldwide prominence, with over two billion downloads on April, 21. The app was first published in China under the name Douyin before being rebranded as TikTok for the worldwide market.
This isn't the first time the Chinese-owned video-sharing software has been blocked by the authorities. As per the PTA, a lot of concerns were already received from many parts of society over immorality, filthy, and disgusting material on social media apps mainly targeting TikTok as their highly harmful impact on society and young in particular. These restrictions roots from worries that the Chinese government may compel TikTok's parent firm; ByteDance, to reveal the personal data of foreign people because it is based in Beijing.
Shouldn't the PTA be concerned about the abuse of Pakistani people's data? Rather than concentrating on the issue of vulgar content, they have narrowed their attention. No data protection law and any desire of legislation are in effect. Unethical users may be able to abuse Pakistani people's personal data, which they should not have access to in the first place. Personal data, according to Privacy International, is any information that may be used to directly or indirectly identify an individual. Subjects of personal data are identifiable if they can be identified directly or indirectly, particularly via the use of an identifier such as a name, an identity number, location data, or an online digital app, mainly Tiktok.
As long as the users use the applications like this, the concern is that governments would try to utilize information acquired on people of other nations for malicious purposes. Governments and law enforcement agencies have either full or partial levels of control over applications running in their countries. The Pakistan government is keen and clear about banning TikTok while completely disregarding other apps such as Facebook, Instagram, SnackVideo, and Snapchat, all of which pose a threat to the user's and subscribers' data security. The government approach towards TikTok seems biased and non-practical as not too far before launched a similar platform; SnackVideo is Xerox copy of TikTok. The government seems to have no issues with SnackVideo, but TikTok is the problem. 
Data breaches have startled many users, forcing them to reconsider their social network interactions and the security of their personal information. The tragic story of Cambridge Analytica, a consultancy firm, is a case in point. Over 50 million Facebook users' personal information was abused by the business. This and other examples have eroded public trust, leaving many people questioning if they have lost control over their personal data. As a consequence of these growing privacy concerns, supporters and users are lobbying for more restrictive requirements. They've also increased the number of checks on organizations that are responsible for securing private information. The prevalence of social networking in people's life is usually the source of these worries. Social networks are used by 45% of the world's population. Private details that fall into the incorrect hands may have dire effects.
The Cambridge Analytica data privacy controversy revolves around the political consulting and strategic communication firm of up to 87 million people personally identifiable information. Due to a confluence of factors, the company was able to gain access to Facebook user's personal data, including inadequate safeguards against companies engaging in data harvesting, little to no oversight by Facebook of developers, developer abuse of the target breach, and users agreeing to overly broad terms and conditions.
These applications are practically online security havens compared to TikTok, which got itself into a sensitive data controversy when it performed dirty business with Cambridge Analytica. And Instagram revealed a security flaw exposing user accounts and phone numbers.
As TikTok has grown in popularity among teens, legislators have expressed worries about possible Chinese government access to user data. Reddit user bangorlol claims to have successfully reverse-engineered the TikTok and he advised the users to not use this application ever again citing concerns about data privacy, user monitoring, and other related problems. That's not the first case as a number of people have reported the same issue and advised users not to use these kinds of applications.
Today, everyone has a virtual profile on the internet that is visible to anybody and is created using data that we may or may not have chosen to give. We utilize digital apps containing visual/video material, such as Facebook, Instagram, TikTok, Snack Video, Snapchat, and others. 
It may create a complete profile of you based on your frequented locations, your residence, your families, your heritage, and your search. Data is the most precious resource on the planet. Attempts to hack and dump this lucrative resource have become more common than ever, both internationally and nationally. Observe how an ad for a product or service appears on Facebook shortly after you discuss the product or something similar with a friend.
Although certain government offices have data protection sections in their statutes. Pakistan lacks a comprehensive law that would safeguard the data of the Pakistani people. Citizens are susceptible to having their personal and private data used against them in the absence of legislation, even if it is not illegal.
Many of these cyber crimes include gaining access to a user's data in some way. Officials are still striving to come to grips with how technology is being exploited and abused, which is the only diagnosis. Because of the lack of rules and regulations in Pakistan, law enforcement frequently crosses the boundary between monitoring and safety, which are not the same thing. 
Many Pakistanis activists are concerned that limitations on social media platforms would lead to strained ties between the platforms, international or national. And at that Pakistani time when the country's crucial digital economy is just getting started. Conversely, all of these benefits come with a slew of drawbacks. Because the majority of these applications are used by teenagers, they are less likely to be concerned about accepting these risks.
After seeing the pros and cons of these social media applications, still the government isn't taking any serious steps regarding the data security of its citizen. Proper implementation of legislation is required not only for one application. Rather than banning only TikTok on basis of vulgarity and portraying Pakistan as a hypocrite in the international press, PTA would be better served by banning applications with poor data security and breaches.