Tracker
Bykea plans to introduce card payments on its app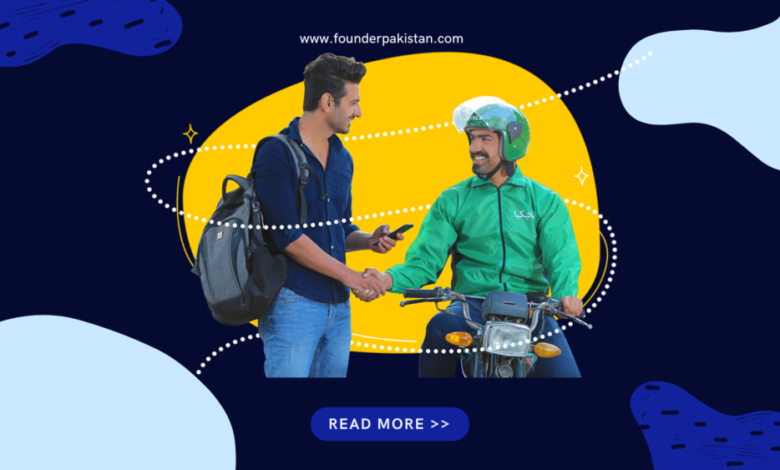 In the next phase of its journey to becoming a super app, Bykea is finally allowing commuters and users of its service to transact with prepaid methods such as cards.
Careem's initial success in a market like Pakistan was based on the availability of rides with the option to pay in cash. When it first launched, Bykea offered only one service: a bike taxi, comparable to the concept of Gojek in Indonesia.
Slowly and gradually, the company began to offer various services to its user base and grew in popularity. Recently, the company revealed that it is expanding into automobile rides, putting it in direct rivalry with InDriver and Careem.
"We are planning to launch card payments on our app in the next 45 days", said Muneeb Maayr, co-founder of Bykea, while speaking to Founder Pakistan. "The reason drivers don't accept card payments on other ride-hailing platforms is that they release the payments to the driver after a week. At Bykea, the driver can encash the same day, so when we introduce payments, we should not have this issue."
Due to motorists – such as Careem captains – lack of acceptability, card-based commuting payments have not been widely adopted in Pakistan. However, Bykea claims that it will not be the same with them when they launch card payments.
According to the State Bank of Pakistan's quarterly payments system, review-Q3, FY22, internet banking customers reached 7.6 million, representing a 10.6% increase yearly. These users completed 38.3 million transactions totaling PKR 2,906.9 billion, representing a 13.5% increase in volume and a 19.9% increase in value.
A total of 9.1 million e-commerce transactions totaling PKR 27.0 billion were done digitally, with quarterly value growth of 1.3% but a volume reduction of -32.7%. The number of mobile banking users fell -by 1.0% to 12.0 million.
With the rise of internet banking users in Pakistan, it seems like a perfect opportunity for a player like Bykea to introduce card payments. This will help the ride-hailing giant offer more payment options to its user base.
"Muneeb is a no-nonsense operator who will build Pakistan's first true and profitable unicorn," said Babar Khan Javed, the director of public affairs at Z2C Limited and an ecosystem expert whose foresight & thought leadership has appeared in Business Insider, S&P Global, The Street, and CMSwire. "He has created and scaled a resoundingly positive socio-economic impact for Pakistanis, participants in the gig economy, merchant partners, and MSMEs."
He said card payments are welcome and will be part of the company's super-app journey as it adds market-product-fit features across commuting, digital payments, shopping, and hyper-local delivery.
"I hope the rider-driver ecosystem is positively encouraged to accept ride requests from card-focused commuters," said Javed. "Muneeb has also set the standard for a diverse and inclusive workplace."
While it's tough to predict whether Bykea will ever succeed in getting to unicorn status, the startup now faces stiff competition from all sides from players such as Careem and InDriver. The serviceable addressable market is up for grabs, and opportunities exist for every agile player.
Interoperability may be the next big solution for this space, with commuting and delivery apps working with services such as EasyPaisa to deposit card-collected payments into the account of the driver or rider. For this to work, key FinTech and delivery ecosystem players will need to find common ground, agree on bipartisan policy roadmaps, and hire public affairs leaders to guide them to a win-win solution with regulators.
There are still plenty of blue oceans in the Pakistan market.