Tracker
Endeavor Pakistan: The Hunt for Pakistan's First Unicorn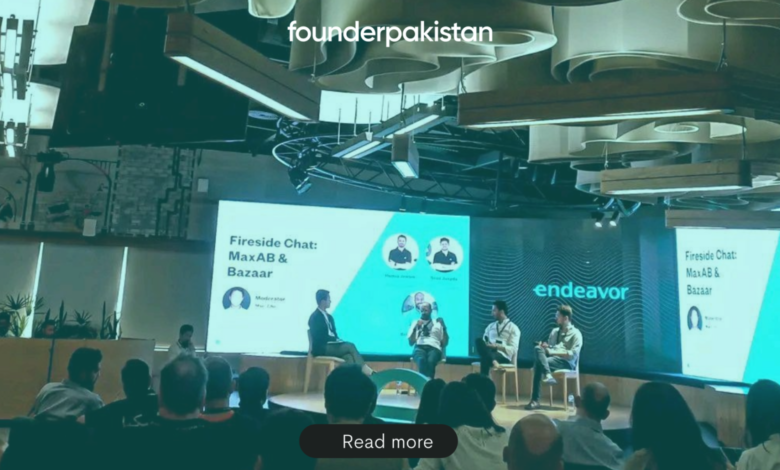 With a population of over 220 million people and a growing startup ecosystem, Pakistan has yet to produce a unicorn company – a startup valued at over $1 billion.
While neighboring countries like India and China have seen their fair share of unicorns in recent years, Pakistan's startup scene has struggled to achieve similar success.
Despite these challenges, some entrepreneurs and investors remain optimistic about the future of startups in Pakistan.
At the recent launch event for Endeavor Pakistan, Managing Director Endeavor Catalyst, Allen Taylor expressed his belief that Pakistan will soon see its first unicorn by 2025.
Not producing unicorns does not mean that Pakistan does not have the potential for global companies that shape the world, it means that the ecosystem is still at a nascent stage.
If we go back in time the whole startup culture in Pakistan started in 2012 when Rocket Internet, a german venture builder launched ventures in Pakistan that are today's Daraz and Foodpanda.
But that does not mean the country didn't have any startups before that, we have prime examples of ventures before 2010 such as Zameen.com, Pakwheels, and Homeshopping that launched despite the odds against them and have managed to be successful.
From then till now the Pakistani startup ecosystem has come very far, as per data from pulse by techshaw we can see that the Pakistani startup ecosystem has been able to attract $875 million in total funding and that's just data from 2013.
Against the odds
Push forward into 2023 we are against the odds again, the previous buzz from 2021 and 2022 has slowed down and that may be because of the global economic slowdown and other internal factors.
Adding up to the fuel some slowdown signs were visible in mid-2022 when we started seeing startups closing down carrying forward a series of layoffs and low confidence.
According to industry experts, 2023 will not be a great year for startups worldwide and in Pakistan as funding becomes scant and economic pressures increase.
The show must go on
Despite all the doom and gloom some organizations are optimistic about the future of Pakistani startups and their potential.
Endeavor's recent launch into Pakistan is one of the prime examples of that optimism that will aid in keeping the show going for Pakistani startups.
This is the 40th market for the global community, which aims to build startup ecosystems in emerging markets.
The firm also announced its investment in Bazaar a B2B procurement startup, through its venture capital fund Endeavor Catalyst which recently raised its fund IV of $292 million.
The managing director of Endeavor in Pakistan, Ali Samir Oosman, mentioned while speaking to Founder Pakistan that three more startups – PostEx, SadaPay, and Abhi – have now qualified for the international selection process.
If selected, they will get exposure to funding from the firm's VC fund and access to the global community, which helps fuel their venture further.
The Pakistani startup ecosystem has come far and the launch of global players such as Endeavor paves the way for the country's entrepreneurs to build truly global businesses that help put Pakistan on the global map.