Opinion
Have you picked the right payment gateway?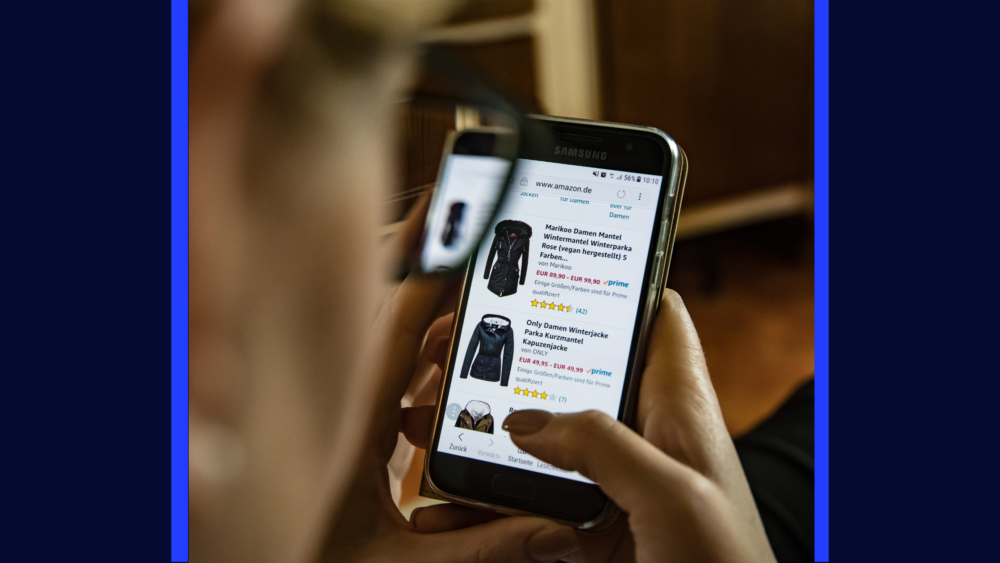 Sponsored
Author: Sana Asad
Many aspiring entrepreneurs might have associated rainbows and unicorns with their future business plans, after watching the stellar growth numbers that the Pakistani eCommerce sector has produced.
The 3rd quarter of FY22 has shown stellar growth in the number of eCommerce transactions reaching 9.1 million, worth PKR 27 billion, with a YoY growth of 62.8% and 77.1%.
The figures are impressive enough to entice anyone to jump on the bandwagon. But ladies and gentlemen …*drum rolls* I sincerely apologize for being the devil's advocate here.
The success of an online store involves much more than setting up a glamorous storefront and running a few Facebook ads.
It largely depends on an immaculate checkout experience which makes the entire buying process seamless and worthwhile.
A catchy web store, quality products with the right pricing strategy along with a seamless and secure checkout process, will help you stand out shortly.
So what goes behind a perfect checkout experience?
Simple and trustworthy authentication (whether through an OTP, Robo Calls, or single sign-in, but then who likes passwords)
Location-based mapping for accurate address mapping
Shipping and payment options
In this blog, we will understand the dynamics of the right payment options, how it benefits and scales up a website's revenue, what are the features of an optimum one and how to select the right gateway for your online business.
What is a payment gateway?
Mobile penetration in Pakistan stands at a staggering number of 53.92% as of June 2022 giving the necessary boost to the soaring trend of online shopping as eCommerce merchants boarded with banks have significantly grown by 12% reaching several 4,445, as of the 3rd quarter of FY22. However, increasing options and a burst of new eCommerce stores have also challenged sellers. Cart abandonment ratio is one of them.
As per 2021 data (bSecure internal research), 77% of Pakistani consumers abandon their carts right before check out.
Payment gateway resolves this issue to a large extent by processing consumer-sensitive information (credit/debit card details) and encrypting the data for privacy reasons.
Later, it guarantees a safe transition while transferring the information to relevant banks. Gateways eliminate the tedious task of manually matching transactions with settled funds thus allowing businesses to become more agile and remove bottlenecks.
Currently, there are two versions of payment gateways available in the market; Application programming interface (API) or hosted payment gateways and the Redirection-based model. Although both versions offer prime security the only difference is in terms of ease of payment process completion.
API integration is quicker since it completes the process without redirecting the customers while the latter redirects visitors to another safe gateway hence adding a few extra steps in the entire purchase experience.
Winning attributes in a payment gateway
Realistically speaking, there is no magic potion offering a perfect blend of features in any payment gateway but you need to select the one which integrates well with your website.
Whenever you are shopping for your online business, carefully scrutinize every facet and pick a product that synchronizes with your needs and above all the needs of your customers. Make a wise decision, a payment gateway can make or break your store.
Commitment to Security
Let's admit it, we all have left carts right before entering our sensitive financial data because we sensed something was not right at the checkout.
Completely disregard that lovely designer kurta that we casually added to our cart. Security should be the utmost priority when selecting a payment gateway because you cannot risk-sensitive the financial information of your buyers.
They will only opt for repeat purchases and build your brand if they feel safe in your space. bSecure is PCI-DSS compliant, allowing the customer to save card data, making their journey as seamless as it is on APPS like Careem and FoodPanda.
Viable Cost
You don't want a payment gateway that breaks your bank before it starts making money in the first place. Yes, there are transaction fees attached to almost every type of gateway that you choose but evaluate all major and minor costs before merging it with your website.
Hidden costs could be frustrating for you and your customers, therefore, thorough market research and basic cost analysis before integration is a must. Some popular gateways include HBL Pay, Alfa Payment Gateway, bSecure, Foree, Safepay, and PayPro. Each has a different MDR% along with onboarding / One time charges. The MDR generally various from 2.2% to 3% and is negotiable based on the volume of your business.
If you have a Shopify Storefront here is a brief calculation of the charges which you will have to pay on each order:
Payment Gateway MDR: 3%
FED: 13% on the MDR amount
Shopify Charges: 2%
Monthly Charges are given for the New plugin release: $40-$50
Although you will be tempted to grab a low-cost payment gateway when making the decision, it won't always turn out to be the best one. Instead, make a cost-effective choice that offers flexibility and responsiveness for future growth.
bSecure offers two types of integration for websites:
Complete checkout
Payment Gateway
You can read more about the benefits of using them over other gateways here
Flexibility in payment methods
Cash on delivery still reigns the Pakistani e-commerce landscape since financial literacy and digital payments are in their infancy. But buying behaviors are gradually changing and people are demanding more payment options. We need to give credit to COVID-19 as post-pandemic customers are acknowledging the convenience and freedom of digital payments.
More payment options give them freedom of choice and also build a sense of trust in the website. Understand your target consumer base and analyze where the majority of website traffic is routed from.
Solid Integration is crucial
For a seamless purchase experience, seamless integration is required. Your desired payment gateway should be well integrated with your website platform. For example, in case you want to transfer transaction data to other software, your payment gateway should be able to do it electronically.
Don't forget the aesthetics too since your website is the face of your brand, so the selected payment gateway should match the overall look of the website. Some gateways may cater to only certain currencies so be careful while selecting. Currently in Pakistan payments in dollars cannot be processed through debit and credit cards. The website front-end can be in dollars, but at the checkout, a converter is needed. The sudden shift in currency often seems shady to a lot of customers.
Payment location
You don't like diversions on the road especially when you are racing at a great speed, it applies to the eCommerce shopping experience too. One crucial element to look out for is the payment location. See if your payment gateway is allowing consumers to complete the transaction on your website or if they are redirected to another site to complete their purchase.
Remember: redirects can pinch a new customer but things would be different if you have an established brand. For example, when a big wig like Paypal takes its customer to another website for payment completion, the customer will be more than willing because this fintech has a strong online presence, delivering more than 40 percent higher conversion rates for businesses who use its service.
In such cases, a few more clicks won't matter since the brand itself is enough security. bSecure offers a hosted checkout and saves customer card data allowing the checkout time to be less than 10 seconds for returning users.
Pro Tip – Do notify before consumers are sent to another website for payment processing as a transition without notice will put them off guard and scare them away.
Conclusion
In a nutshell, does your payment gateway provide satisfactory answers to the following pertinent questions:
Can I trust this gateway for my consumers' sensitive financial data?
Which payment methods are most preferred?
Does it meet the requirements of my online store?
What about costing and hidden charges?
Will it catch up with my growing business?
After getting your answers, take some more time to thoroughly examine the pros and cons attached to various payment gateways and make an informed decision. A reliable payment gateway ensures optimization of processes, cost efficiency, flexibility to scale up, and a variety of payment options.
A dynamic payment gateway leads to enhanced customer experience, high conversion, and low cart abandonment ratio. If you manage to get all the above-mentioned ingredients in your website gateway, money and a long-term customer base will undoubtedly follow you.
Source for industry numbers: SBP Payments Review System 3rd quarter FY22
Mobile penetration: Pakistan Telecommunication Authority
Cart Abandonment Ratio: bSecure Internal Research 2021