Tracker
K12 content will now be available on television and digital channels as MoFEPT signs a deal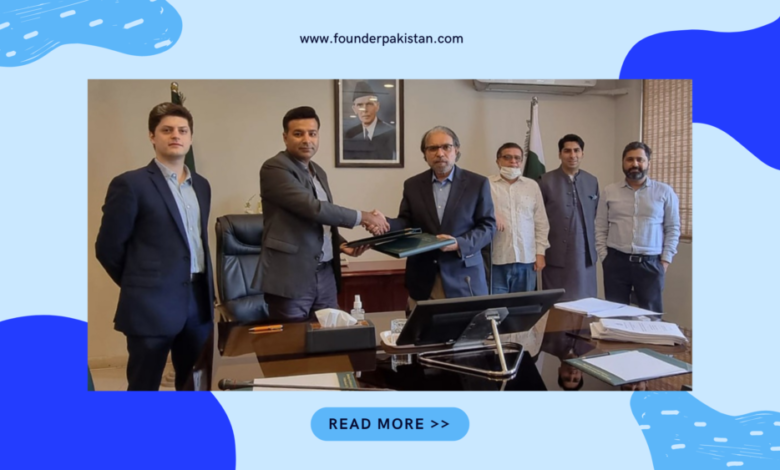 The Ministry of Federal Education and Professional Training (MoFEPT) signed three contracts with Knowledge Platform (along with four other education technology vendors, Orenda (Taleemabad), SABAQ (Muse), Learning Pitch, and NearPeer) to make K-12 content available across the country via both television and digital channels.
The effort draws on the success of Tele School during the coronavirus pandemic when over 7 million children viewed educational content (supplied by Edtech vendors on a Pakistan Television Channel supported by MoFEPT).
A consortium of ed-tech businesses led by Knowledge Platform will provide content for television and digital learning programs.
Knowledge Platform, SABAQ (Muse), and Orenda (Taleemabad) will deliver Math, Science, English, and Urdu material for grades ECE-5.
Knowledge Platform, Orenda (Taleemabad), and NearPeer will supply English, Math, and Science content for Grades 6-8. Knowledge Platform, Learning Pitch, and NearPeer will deliver curriculum for Math, English, Urdu, Physics, Biology, Chemistry, and Pakistan Studies for Grades 9-12.
The companies will license their ECD content to the government through K12, and it will be distributed through Tele School and digital platforms to promote learning for over 50,000,000 children across the country.
Furthermore, the collaboration will perform community involvement pilots and research to improve learning outcomes and develop scalable use cases. Out-of-school youngsters who dropped out after finishing elementary school will also have access to an accelerated learning program.
"We are thrilled that the Ministry and numerous major education technology businesses have joined together to address Pakistan's K-12 education concerns," said Mahboob Mahmood, CEO of Knowledge Platform. The program will include at least nine community engagement pilots as well as extensive research, allowing us to develop best practices in the use of education technology across the country."
With 45% of the population under the age of 22, Pakistan as a nation has enormous potential," said Shahrukh Swati, Co-founder of Nearpeer. We may realize this promise by implementing the appropriate policies, government actions, and technology. Nearpeer, which has been in operation since 2017, is thrilled to be a member of the consortium that will influence millions of students and inspire them to enjoy studying.
"Speaking on the occasion, Waseem Ajmal Chaudhary, Additional Secretary MOFEPT, stated, "Utilization of digital content in the educational sector in Pakistan would provide students of all levels with access to additional and helpful learning methods that will make education more convenient." It is also worth noting that the utilization of this content will enable students and institutions in even the most remote places with numerous pathways of knowledge. Furthermore, this effort will go a long way toward instilling critical thinking and innovative skills in kids throughout the country."