Tracker
Mehrunisa Azhar joins Nutshell Group as chief disruption officer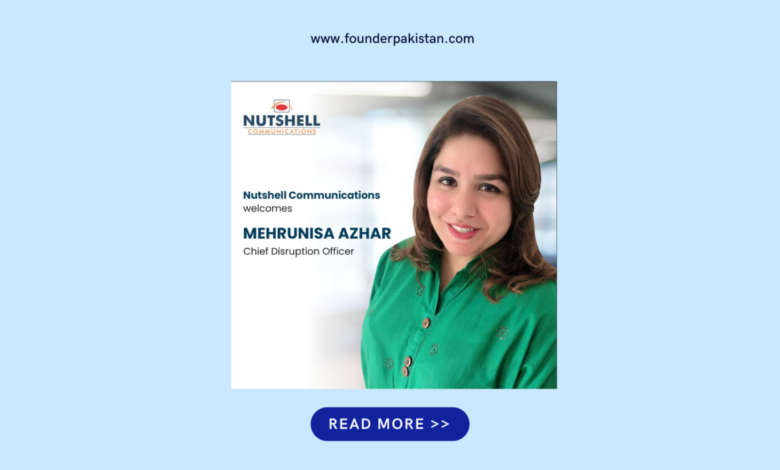 Mehrunisa Azhar, the former executive creative director for the Omnicom Media Group Pakistan, has joined lobbying powerhouse Nutshell Group as its first chief disruption officer. Reporting to founder Muhammad Azfar Ahsan, Mehrunisa will execute projects across strategy, communications, and digital.
While it is unclear exactly what she will be disrupting and the roadmap, we know that the only other executives in Pakistan with this designation are Syed Saad Hashmi at DDB. The title has been held by Bykea payments MD Faizan Laghari when he was at TCS Holdings and Decagon MD Syed Ahsan when he was at 1LINK.
It is unclear what a CDO does and whether legacy companies can tolerate any change in the status quo. Mehrunisa is an award-winning brand strategy, creative execution, film production, content integration, and experiential and digital marketing executive.
With a robust career span of over 15 years, her experience includes brands in FMCG, automotive, banking, telecommunication, fintech, e-commerce, and social development sectors. Her stand-out associations have been with brands like Coca-Cola, Unilever, Colgate Palmolive, Toyota, Standard Chartered Bank, Mobilink Jazz, Zong, Levi's, Careem, Carrefour, VAVA cars, SWVL, ABHI, John Hopkins University, and ISPR, to name a few.
As a global professional, she has worked with multicultural teams while exploring macro business trends and strategic developments worldwide and networking with professionals in key markets of Turkey, BSPAN, APAC, MENA, Europe, and the USA.
Mehrunisa has a double Master's degree in finance and marketing, and this strong combination keeps her imaginatively soaring and businesswise savvy.