Featured
Mohalla: A Group Saving Social Network for your Neighborhood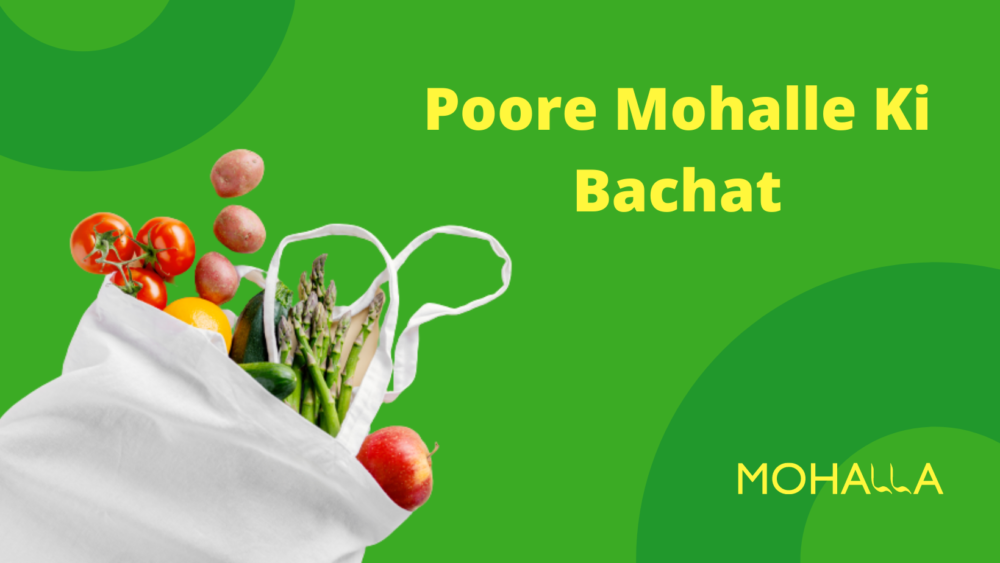 When Social network apps came into existence, they connected us to our friends. The real hook was that most of these friends weren't accessible to us, some were lost for years, but now you could send a friend request and connect with a loved one, who was probably living a continent away. It was truly revolutionary, where you could keep all of your favorite people just a click away. In bringing distant ones close to us, we probably lost touch with those who were truly nearby.
Before we had the Social network, we had our neighborhoods, which formed the backbone of our community. Everyone knew everyone in the apartment building, we knew who was ill and who was celebrating, there were groups of every age, who would hang out together. Today, we don't do that, instead, we write messages, posts, statuses, updates, etc.
Mohalla is an Urdu/Hindi word meaning Community. Mohallas can be explained as super hyper-local and super-tight communities of people, who truly care about each other. Everyone gets involved so much in each others' life that it becomes toxic, where everyone is concerned about what the neighbor will think. Comparisons with the Sharma Ji's kid is a meme that we have all lived through in South Asia. Yet our Mohalla is also that protective Umbrella, which covers us when it rains a bit more.
When I was a kid, we were super tight with our neighbors. He was Abbu (Dad in Urdu) to me, as he would walk me to school daily. Hamza was my best friend. He and his siblings would visit us to borrow ginger or garlic, which would be used by Aunty to cook Spinach and Lentils. Once it was cooked, she would call us to have dinner with them, I loved it. Soon, we moved to a new place, but we never had a similar connection with anyone else. Abu died a year ago due to covid, I still wonder, do neighbors still walk toddlers to school every day?
We at Mohalla are building a group chat app, where people within a 50 – 100 m radius can join the same group. The idea is that people, who are a walking distance away from each other, can form stronger relationships in significant ways. These group chats are moderated by Mohalla leaders, who are the popular ones in every neighborhood. Our Mohalla leaders are trusted by everyone in the community, as they are seen as credible and helpful folks around. The most significant advantage of adding Mohalla leaders in the supply chain is that these guys do hand-holding for non-tech-savvy people, who can only use a few apps like Whatsapp, YouTube, or maybe Facebook in bits and pieces. Furthermore, our Mohalla leaders are the first line of customer support, as our customers are relaxed that in case of a mess up, there is someone they know they can reach out immediately.
Our first offering is a group buying fresh groceries from our website, where the products are generally 20-40% cheaper compared to your nearby street vendor. Our current product is a simple e-commerce website, where all of the social functions are either carried out offline or on WhatsApp, but gradually we are building our product, and we will have all of these functions integrated into our product.
Group Buying will be one of the offerings in our product, but over time, we will evolve Mohalla into a growing and functioning super hyperlocal community, where you will be able to complain, if your neighbor left the water running or if you are hosting a small event. People will collect groceries to cook and eat together, and maybe, father figures will start walking toddlers to school again.
Disclaimer: The Author of this Article is the Founder of the Company.
For any queries: [email protected]