Telemart joins hands with NRSP Microfinance bank for smartphone financing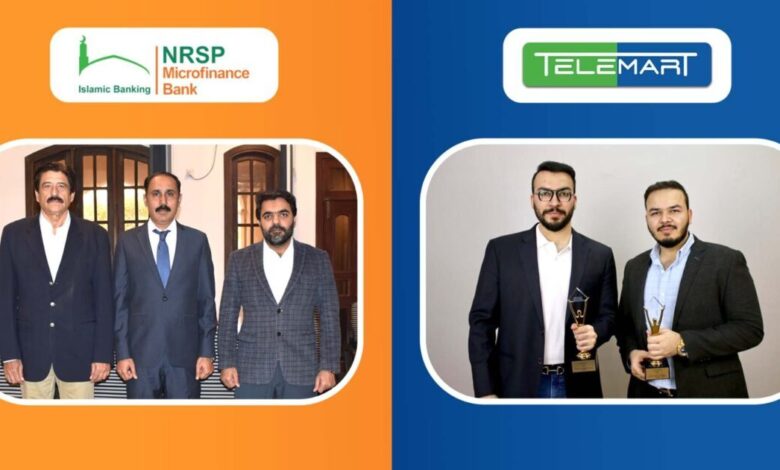 Telemart, a leading eCommerce marketplace in Pakistan, announces the launch of its revolutionary and innovative Shariah Compliant smartphone financing project in partnership with one of the top Micro Finance Banks in Pakistan, NRSP Microfinance Bank. This partnership is aimed at addressing the current financial challenges and low financial inclusion through smartphone-based financing by offering a seamless and accessible way for customers to purchase their desired smartphones in easy monthly installments.


In the face of extreme inflation and limited access to financial services, Telemart, in collaboration with NRSP Microfinance Bank, is proud to offer a solution that makes smartphone ownership a reality for micro-entrepreneurs across Pakistan. The new financing option provides a flexible and convenient way for customers to purchase the latest smartphones from Telemart in easy monthly installments, without the need for a credit or debit card.

Through this partnership, anyone with a valid CNIC and a good source of income can apply for smartphone financing of up to 12 months. This unique initiative aims to provide everyone with the opportunity to own the latest smartphone technology. To facilitate this lending to the masses, Telemart is using state-of-the-art technology in partnership with a Global Tech company to block smartphones in case of default or non-payment from the customers.

The launch of this project is currently in its pilot phase facilitating customers in Karachi, Lahore, Islamabad, Rawalpindi, and Bahawalpur. However, within 2 months, this project's scope will be extended to multiple cities across Pakistan. The smartphone financing option is available through both Telemart's website (www.telemart.pk) and its offline stores, providing customers with the convenience of choosing their preferred method of purchase. The partnership with NRSP Microfinance Bank ensures that the financing process is secure, transparent, and efficient.

In conclusion, Telemart and NRSP Micro Finance Bank's partnership is a game-changer for the country as it acts as a catalyst to increase smartphone penetration and financial inclusion while strengthening the vision of Digital Pakistan by bringing technology within the reach of every individual in the country and enabling them to lead a more connected and empowered life.