Featured
Wasim Akram endorsed crypto BFIcoin crashes 99%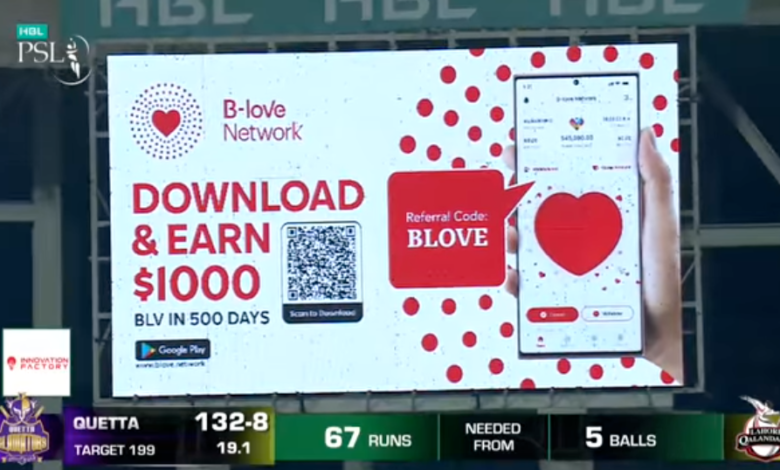 BFIcoin, a cryptocurrency endorsed by Wasim Akram, lost over 99.53% of its value overnight. Industry watchdogs reported the pump-and-dump scheme to regulators early this month, with no actions taken by the Pakistan Cricket Board (PCB) nor the Securities & Exchange Commission of Pakistan (SECP).
Created by Innovation Factory, a sponsor at the 2023 PSL games, BFIcoin is a cryptocurrency sold on the B-Love Network app. As of the 22nd of February, 2023, the app reportedly hit over two million downloads. As clearly evident from the Forbes Digital Asset Tracker, BFICoin peaked at $43 in the past 24 hours before crashing down to $0.20, much to the dismay of working-class citizens that were tricked by the promise of a get-rich-quick scheme.
Much like the rise of loan shark apps, regulators will only take action when enough publishers make noise, which hasn't happened yet. Videos across Facebook, TikTok, Bigo, and SnackVideo feature blue-collar workers lamenting the losses faced by investing in this product through an app the Pakistan Telecommunication Authority (PTA) had every opportunity to block.
On the 21st of February 2023, during the match between the Quetta Gladiators and Lahore Qalandars, an in-stadium ad from Innovation Factory stated that people could earn $1,000 after downloading the B-Love Network app. The fine print, however, stated that they had the opportunity to earn $1,000 within 500 days. On the 22nd of February 2023, the team behind the BFIcoin celebrated two million downloads. On the 23rd of February 2023, Innovation Factory CEO Omar Khan stated availing $1,000 was for app users that stake the BFIcoin for 500 days.
This announcement spikes the BFIcoin from $14.62 on the 23rd of February 2023 to $43.2 on the 26th of February 2023, which dropped by 99.53% within two hours after a pump-and-dump. Speaking with Founder Pakistan under the condition of anonymity, a spokesperson for the Competition Commission Of Pakistan (CCP) stated that actions will be taken against all stakeholders, including Wasim Akram, who should have checked to see if the SECP recognized cryptocurrency as a legal investment channel, which it is not.
"Celebrities and influencers should be legally bound to do proper due diligence and satisfy themselves that the advertiser is in a position to substantiate the claims made," said the CCP representative. "They must ensure that the product or service is actually used or experienced by the endorser."
The tell-tale signs of a scam include promises of high investment returns with little or no risk, unlicensed & unregistered sellers, depictions of investment accounts rapidly increasing in value, an investment "opportunity" sounding too good to be true, and fake testimonials.
Similar schemes were seen advertising in India during their 2021 and 2022 matches.