Who will win the 2023 eCom Awards Pakistan?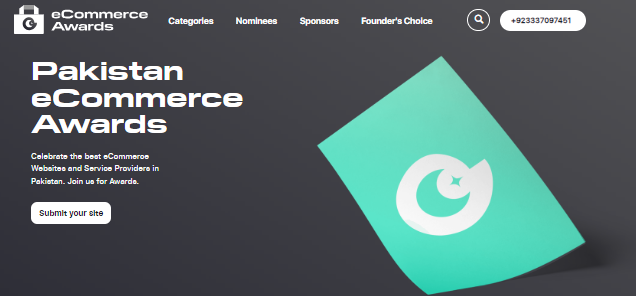 A report from the International Trade Administration, U.S. Department of Commerce, says that Pakistan was the 46th largest market for eCommerce in 2021, with a revenue of US$4.2 billion.
A survey by the Pakistan Telecommunication Authority reveals that over 60 percent of Pakistanis lack confidence in online payments, hindering industry expansion. They can build trust in their clientele by adopting secure payment options, transparently disclosing product information, and providing reliable customer support.
Acknowledging the achievements and innovations within this thriving sector, the eCom Awards Pakistan is back with its prestigious recognition platform. As the deadline for nominations approaches, it's time to gear up and join the race to showcase your outstanding contributions to the world of e-commerce.
Nominations for the eCom Awards Pakistan will be closing by Mid July, making it imperative for all e-commerce enthusiasts to seize this opportunity.
In 2020, the event witnessed an overwhelming response with more than 400 signups, but this year, the organizers are setting the bar even higher, expecting more than 1000 participants to register. The increasing number of signups demonstrates the eagerness of businesses and entrepreneurs to gain recognition for their exceptional efforts in the digital realm.
The eCom Awards platform serves as a catalyst for growth, offering winners a chance to showcase their tireless efforts and innovative approaches to e-commerce.
The winners will receive prestigious trophies as a symbol of their excellence and gain widespread recognition within the industry.
The competition fosters healthy competition and inspires participants to raise the bar, ultimately contributing to the overall growth and development of the e-commerce industry in Pakistan.
Head over to ecom-awards.com and signup by giving basic details like company URL, category, and description.