Tracker
ZoodPay and Neem.Pro enters into a joint venture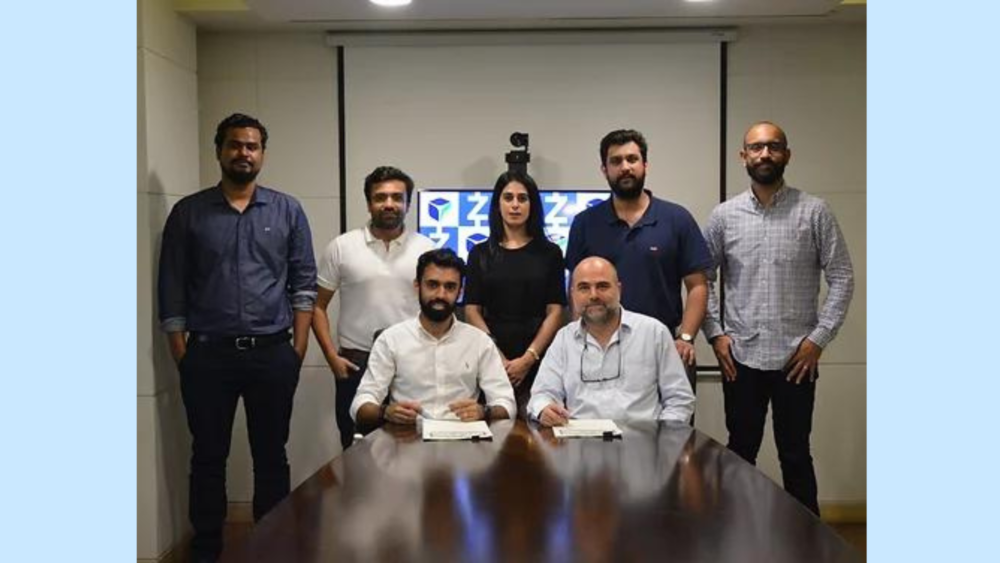 ZoodPay, a digital lending platform for Middle Eastern and Central Asian e-commerce, recently announced that it had formed a joint venture (JV) with Neem.Pro, a Pakistani company that offers warehouse management and fulfillment services.
With the recent acquisition of Tez Financial Services, ZoodPay entered Pakistan as a significant new player in the digital lending and fintech industries. ZoodPay is now growing its presence in the nation by creating an end-to-end ecosystem for digital lending. Neem.pro is setting the standard for warehousing fulfillment in Pakistan by offering seamless end-to-end B2B and B2C fulfillment services for retailers. Through their collaboration, ZoodPay and Neem.pro will use their combined knowledge to help online retailers expand their operations by giving them access to credit and cutting-edge order fulfillment services. The JV involves an online marketplace with integrated logistics that offers small and medium-sized online merchants e-commerce and lending services for B2B and B2C transactions.
Commenting on the collaboration, Michael Khoi, Founder and CEO of ZoodPay said, "This JV is a testament to the strong foundations we are building for our holistic lending ecosystem in Pakistan and are very optimistic about the opportunities being unfolded".
Through this JV, ZoodPay will be able to introduce its Shariah-Compliant Inventory Financing Solution for online merchants, allowing the management of merchants' stock, which serves as collateral for its inventory financing product. This JV is a crucial component of ZoodPay's strategy to expand its distinct ecosystem of eCommerce, Fintech, and E-logistics services in Pakistan. By offering storage and fulfillment services through specialized fulfillment centers and an e-logistics platform, Neem.pro will strengthen this ecosystem. For the e-logistics vertical to be fully realized, the platform requires interfaces with numerous last-mile delivery companies.
Sharing his views, Haider Badat, Founder and CEO of Neem.Pro said, "We believe in the limitless potential of eCommerce and are excited about the JV as this integrated solution will fast track the growth of Pakistan's online merchants."