Tracker
A pitching competition was organized by Huawei for startups in collaboration with Ignite and Nic
Press Release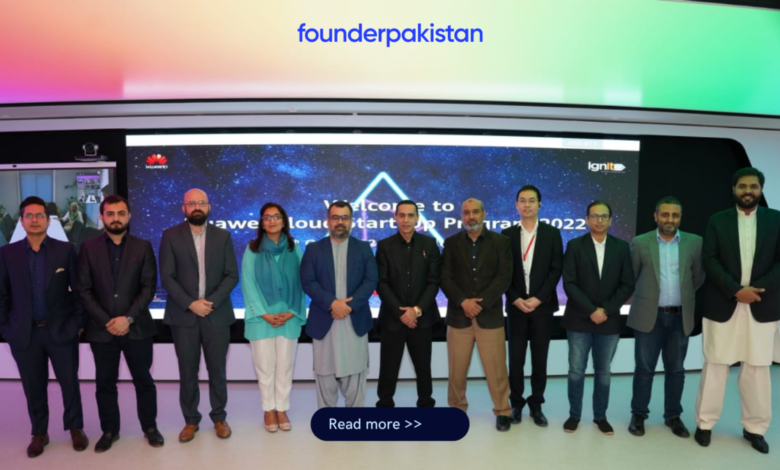 During the Huawei Cloud Start-up program, 16 different start-ups from throughout Pakistan showcased their business ideas to a panel of distinguished judges. The program is a global support initiative for global startups developed by HUAWEI CLOUD. The primary goal is to assist and expedite the commercialization of technology companies and ecosystem partners.
Eligible start-ups that submitted and were accepted would receive free cloud resources, expert technical training, GTM assistance, mentorship, and marketing perks. Huawei launched the program in collaboration with Ignite, NICs, and other partners.
The collaboration intends to allow a "Digital Pakistan" by enhancing Cloud technology implementation through knowledge sharing. A distinguished panel of judges from the public and private sectors was assembled. Each startup was given seven minutes to present and five minutes to answer questions.
Mr. Zeeshan Khattak, Chief Commercial Officer of the Pakistan Software Export Board stated at the occasion, "Thank you for providing me the opportunity to be a part of such an interactive session. I believe that such events help foster entrepreneurship and innovation. Furthermore, such events also motivate and encourage new & potential talent in the ICT eco-system."