Tracker
Pakistan-based Fintech Abhi plans to expand into UAE next month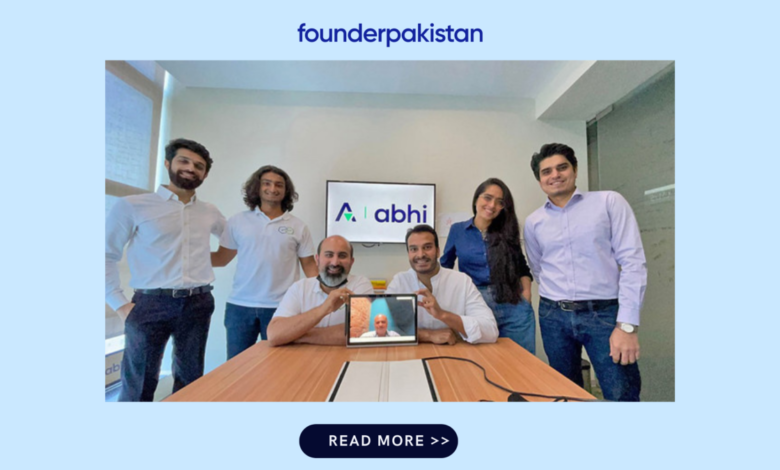 Abhi, a Pakistan-based fintech, is poised to expand operations in the United Arab Emirates (UAE) next month, enabling hundreds of workers to be paid before the next payroll, according to the company's CEO, marking the first step in the company's expansion to the Middle East and beyond.
Abhi is Pakistan's first financial wellness platform, allowing paid employees to withdraw a part of their accrued money before the next paycheck via a mobile app or SMS. In August of this year, it was also the first Pakistani fintech among 16 businesses chosen by Abu Dhabi-based business incubator Hub71 for its Incentive Program.
Abhi is expanding its reach to the Middle East beginning next month, after receiving almost $19 million in less than two years from investors in the United States and the United Arab Emirates. It launched in Pakistan in July of last year.
Following that, the business intends to expand its operations to additional nations such as Bangladesh, Sri Lanka, and Saudi Arabia.
Omair Ansari, co-founder, and CEO of Abhi stated that the company would launch in the UAE in November 2022, employing an estimated 100,000 people.
"Now, workers in the UAE will have daily access to their earnings and will not have to wait until the end of the month to withdraw their salaries," Ansari said on Thursday. "The employees would be able to withdraw their pay based on their earned working hours, which would be accrued per minute."
The fintech startup will be the first from Pakistan to provide such services in the UAE. It presently has over 100,000 active users from over 300 businesses.
The Abhi CEO also stated that he intends to facilitate cross-border transactions for Pakistani workers in the UAE, allowing them to remit funds in real-time.
"We are also striving to enable Pakistani workers in the UAE to make cross-border transfers in real-time to their relatives at home at any point during the month rather than waiting till the end of the month," Ansari said.
The Pakistani startup is expanding its reach at a time when, following a record year of $350 million in venture capital funding for Pakistani startups in 2021, reality set in in 2022, with major companies announcing plans to reduce services and lay off employees due to sluggish economic activity and rising inflation.
As of the third quarter of 2022, Pakistani startups have funded $331 million, falling only 5.7% shy of the milestone financing year of 2021. In 2022, eCommerce surpassed Fintech in total capital raised, taking the lead in startup funding.
To learn more about the Pakistani ecosystem funding till Q3 and all the latest news from September: