Tracker
Bykea chairman Jonas Eichhorst: US-led funding inflated valuations of Pakistani startups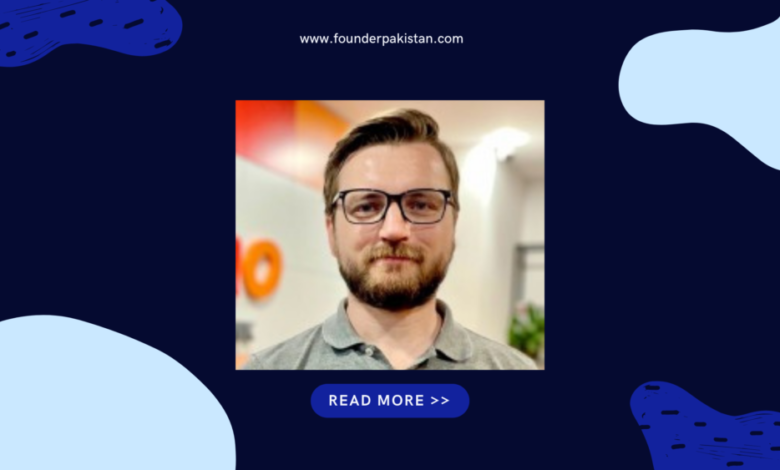 According to Pulse by Techsaw in Q1, Pakistani startups had raised a total of $173.75 million. The most active investors included Zayn Capital which did a total of 4 rounds and Shooroq partners which did a total of 2 rounds.
The rounds were more focused on late-stage funding. Out of the total funding pool, 74% was bagged by late-stage companies leaving only 26% for early-stage startups. 
The general consensus of the market experts was that the investment of US-based funding has resulted in high valuations in emerging markets like Pakistan, as only a few markets are left un-explored now and the US-fed interest rates were low at that point in time. It made early-stage markets like Pakistan a bet that they can explore.

"Last year I was in Vietnam and I noticed the valuation there is very low, as compared to a market like Pakistan which has higher valuations. My understanding is the high valuations in Pakistan are a result of US-led funding", said Jonas Eichhorst, founder of Tharros, a personal holding company focusing on investing and growing early-stage ventures.
Speaking at the inaugural Pakistan-based Happy Hour event held at The Hive co-working space in Karachi, he spoke on a panel alongside William Bao Bean a general partner at SOSV and the managing director of Orbit Startups, and Misbah Naqvi, co-founder of i2i Ventures.
Supported by Dastgyr and The Hive, the inaugural Happy Hour event hosted by Orbit Startups was an invite-only event for seasoned leaders in the startup, venture capital, technology journalism, and technology policy influence space.
Notable attendees included the 
Dawn reporter Mutaher Khan,

Blinkco.io CEO Syed Sair Ali, 

entire Linkstar leadership team, 

Foodpanda director Ibad Ahmed,

Dastgyr early investor Basit Shajani, 

High Street Pakistan CEO Babar Ali,

Farmaish founder Hamad Dawood, 

Deal Street Asia reporter Ariba Shahid,

Z2C Limited director Babar Khan Javed, 

APR Network co-founder Amin Rammal, 
and many more executive leaders.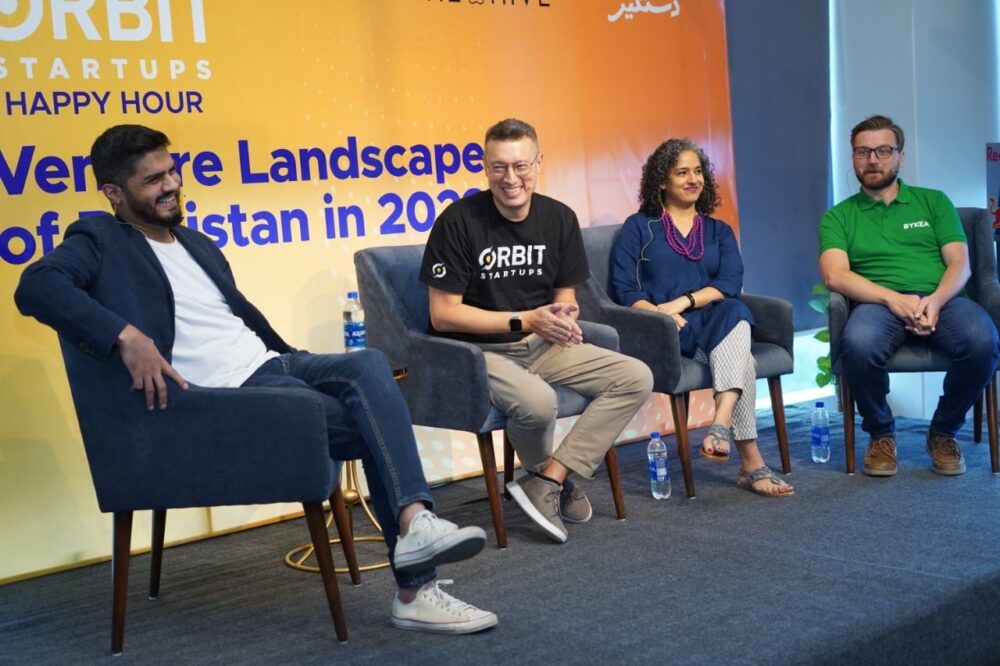 In Q2 however, the funding declined to $103 million a 26% increase from Q2, 2021. In Q2 37.9% of the total was bagged by early-stage startups while the remainder a total of 62.1% was bagged by late-stage startups.
In Q3 the same trend can be noticed with more early-stage startups announcing funding at reasonable valuations. This is a result of the Fed increasing interest rates in the United States making it a more attractive option for investors.
In July Faisal Aftab from Zayn Capital predicted that valuations will come down as less capital will be coming to frontier markets, adding that investors that back strong companies with good founders will make good returns over a 10-year curve. But incremental capital will be scarce until Federal Reserve cuts rates – usually with a 6-month lag. He cautioned that any company with an investor's back should have a 12-18 month runway from today.
The Pakistani ecosystem is still at its nascent stage. The size of the economy and population still remains a golden opportunity for those who are willing to take the risk and have the grit to take their companies forward.