Tracker
Telemart joins hands with JS-backed Zindigi for 11-11 Sale
Press Release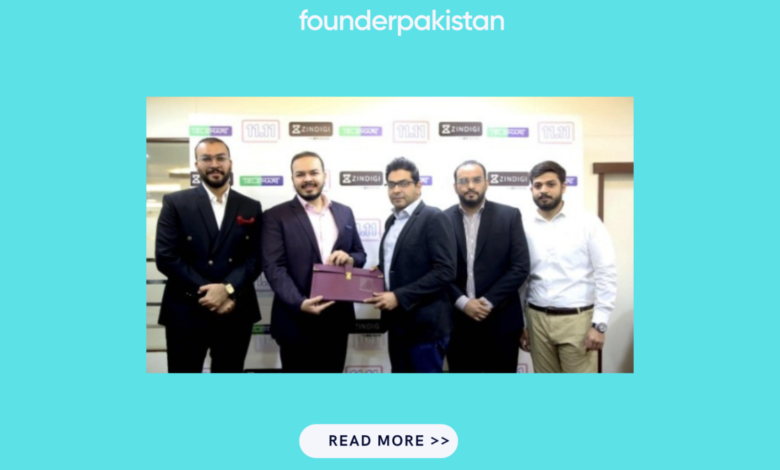 11.11 Sale is a global phenomenon when it comes to eCommerce sale events, where the majority of the eCommerce companies across the globe offer massive discounts to customers on shopping during the month of November.
In the recent past, Pakistani brands have also been at the forefront in celebrating 11.11 sales across the country. This year on 11.11, one of the largest eCommerce marketplaces in Pakistan "Telemart" signed an exclusive partnership with Zindigi powered by JS Bank, which is a digital banking initiative targeted towards Gen Z and millennials. 
Through this partnership, Zindigi Wallet users can get 50% OFF on shopping from Telemart's 11.11 sale when paying via Zindigi wallet on Telemart's website and app. This is a one-of-a-kind partnership, where Zindigi and Telemart have come together to promote digital payments for online shopping and work towards financial inclusion while providing amazing discounts along with convenience to Zindigi wallet users.
The MOU signing ceremony was held at Telemart's Head office in Karachi where an exclusive partnership agreement for Telemart 11.11 sale was signed by Mohammad Abbas Chaudhary from Zindigi – powered by JS Bank and Hamza Abdul Rauf from Telemart.

This partnership will serve as a stepping stone for various other collaborations and partnerships between Telemart and Zindigi to provide Zindigi users with unmatched convenience and benefits.