Tracker
Eat Food Pakistan raises $1 million in a pre-seed round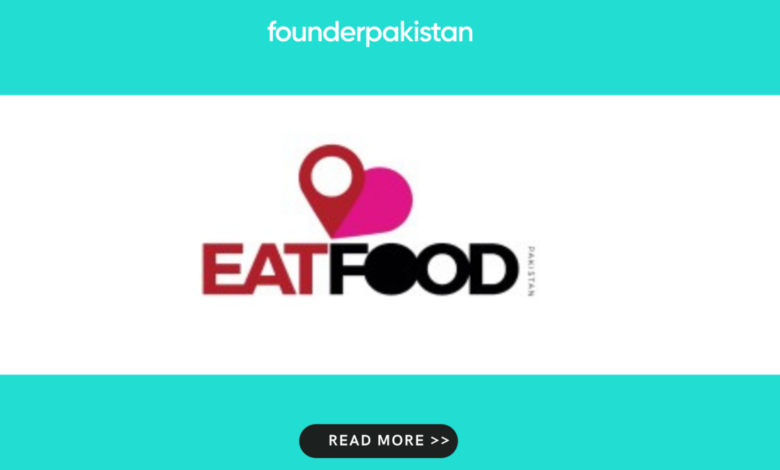 As first reported by DealStreetAsia, Karachi-based food startup Eat Food Pakistan has raised a $1 million pre-seed round from friends and family. The startup has also signed a partnership with Delivery Hero Kitchens and Delivery Hero Pakistan.
The proceeds from the funding round will be used to expand operations in Karachi and other tier-one cities in Pakistan. Eat Food Pakistan began its operations in 2014 by introducing eat festivals. The startup has a total of three verticals:
Eat Food Festivals: Serving as a launchpad for aspiring food businesses.
Eat Cloud: A cloud kitchen service launched in 2021 with a total of 28 kitchens operating in Karachi, Lahore, and Islamabad.
Eats Official: A digital publication for everything food in Pakistan.
The startup plans to expand its cloud kitchen operational capacity to 300+ cloud kitchens across Pakistan. The company also runs its food brands under its cloud kitchen banner. According to Omer Omari the Group CEO of Eat Food Pakistan, Pakistanis spend $90.8 billion annually on food, he also mentioned that his startup plans to bring innovations to the landscape.
Omari also added that his startup will plan to suit the cloud kitchen model in Pakistan by adjusting to the food industry culture and norms in Pakistan.
As of now, the Pakistani market has struggled with the proof of concept for the cloud kitchen model, the concept is already in works with companies such as delivery hero-owned FoodPanda but individual startups are not able to crack the model as of yet.
The global cloud kitchen market size was estimated at 56.71 billion U.S. dollars in 2021 and is forecast to reach 112.53 billion U.S. dollars by 2027 according to market research firm Statista. The startup faces direct competition from companies in all three verticals.
On the media vertical, the startup faces competition from social media food communities such as The Swot's Guide, on the cloud kitchen vertical it faces competition from brands such as 2030 Kitchens, and on the festival vertical the startup faces competition from Active Media.