Opinion
Three reasons why Tazah and Jiye should merge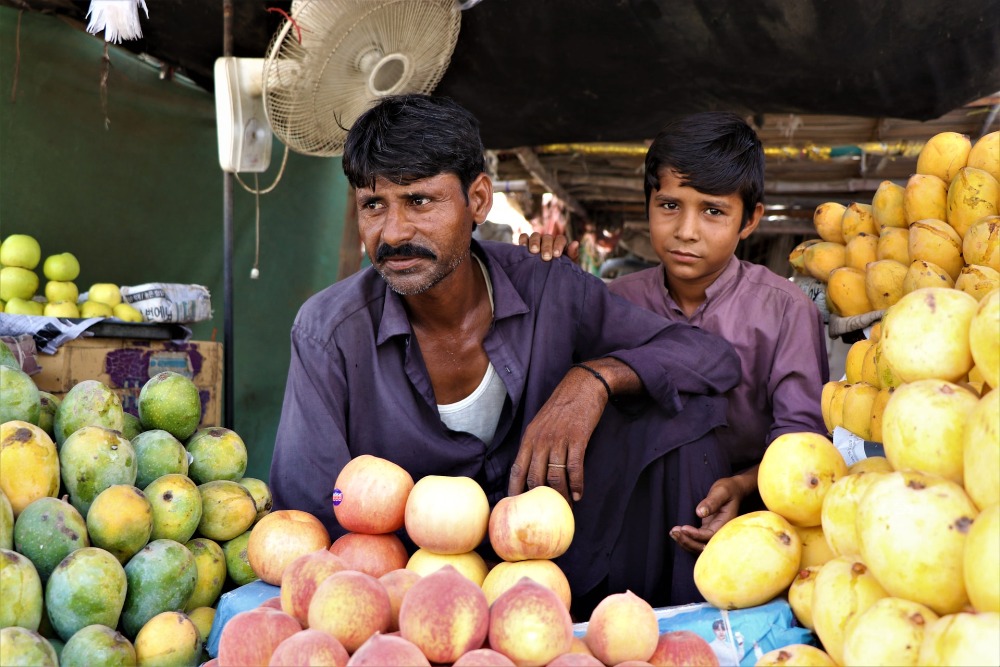 After a 13-year bull market, inflation and high-interest rates have delivered a one-two punch to the startup industry that had been swimming in cash. 
Speaking to Founder Pakistan on the condition of anonymity, several sources in the VC space shared how Pakistani startups are struggling to secure lead investors for their growth agendas. These have included a B2B marketplace co-created by Airlift alumni, several agri-tech players, and one BNPL player with a terrible reputation for late payments.
As reported by the Wall Street Journal, the party for tech startups is now over. In an example, the Journal pointed to Theraso LLC, an eCommerce Startup that was expected to be valued at $10 billion in a funding deal that could have allowed the company to go public in the timeline of four years. However, it didn't go as planned and now the company is burning through $3.4 billion of debt and equity it has raised.
The same trajectory can be followed in Pakistan as the ripple effect of the global venture capital slowdown affects the Pakistani startup ecosystem. This can result in a series of the closedown of startups that don't perform according to the new norm of venture capital globally.
In a letter to its portfolio companies, YCombinator advised about the recent economic downturn which is going on to affect venture capital funding globally. The American technology startup accelerator, which has launched more than three thousand companies, has urged its founders to abandon unsustainable business practices geared towards loss-making growth.
Given the number of VC-backed startups in Pakistan, chasing growth at the expense of margins or profit, the scarcity of VC money may soon reach our shores. 
A number of austerity measures must be undertaken, including the removal of nonperforming staff, a shift towards value-based pricing, the retention of top talent, the preparation of a crisis communications plan in the event of taking a valuation haircut, the streamlining of asset-light operations, and a possible merger with a similarly displaced market contender.
Given that sources at ADB Ventures, that spoke to Founder Pakistan under the condition of anonymity, have declined market rumors about it being the lead investor in a funding round with a reasonably sized AgriTech startup co-founded by an Airlift strategist, it stands to reason that the startup ecosystem should be braced for mass layoffs and consolidations.
"We're bound to see a lot of agri-techs fade away over the next few years, as funding dries up and the subsidized growth model runs out of gas," said Shehryar Hydri, the managing partner at Deosai Ventures, a sector-agnostic early-stage fund. "Many startups will try to merge as a last resort but this will only work if their core model is commercially viable or a larger entity acquires them and then funds their growth cycle. Merging two struggling agritechs that have failed to find a product-market fit or customer validation will be a recipe for disaster."
Chief among them is the merger of Tazah and Jiye, both of which are introducing pricing transparency in the agriculture supply chain while building products around the farm to fork vision.

With both companies burning cash for growth and facing the upcoming downturn created by the scarcity of funding resources, here are five reasons these two must merge:
Shared Vision
Both Tazah and Jiye want to connect farmers to businesses, which may include the farm to fork model. Today, food systems account for nearly one-third of global greenhouse gas (GHG) emissions, while consuming large amounts of natural resources, which results in biodiversity loss and negative health impacts due to both under- and over-nutrition.
"In Pakistan, we have a fragmented supply chain of food and especially fresh," said Abdus Samad Rashid, the co-founder of Wah! Brands. "Having someone aggregate it and making a centralized platform can surely improve our buying transparency, cash flows, better quality, and automation of processes. In a nutshell players like Tazah and Jiye can potentially improve buying efficiencies, margins, and sustainability objectives."
Furthermore, due to a lack of pricing transparency for farmers, exploitation is rife as are poor and unfair economic returns for the livelihoods of primary producers, who often lack access to a transparent platform that can show them live prices, demand, market supply, and projections on which crops will be in high demand in the upcoming cycles.

"Startups such as Tazah and Jiye can add enormous value to the HoReCa space by providing access to ingredients that are both fresh and cost-effective through a reliable delivery service; all three factors are challenging to consolidate for any service provider currently in the market but a tech-enabled business can certainly make it happen," said Bilal Sheikh, the co-founder of Lettus Kitchens.
Leadership Chemistry

Tazah co-founder Abrar Bajwa and Jiye co-founder Ali Amin are both former employees of Swvl, with sources telling Founder Pakistan that not only did they work together, but also that they have an established working chemistry.

"Deals will become much more competitive, VC investors who could leverage being part of the inner circle, old boys clubs and goal hang are going to have to be flexible, move fast, or lose," said Henry Joseph-Grant of Send-Off. "The top early-stage VC names won't change much, but they'll have to work harder to stay at that level."
Given that VCs, even in this bear market, continue to invest in founders and their shared vision, the signal of great minds coming together is one that suggests growth potential.
Economies of Scale

In this bear market, VCs will be looking for profitability, sustainable growth, unit economics that are improving exponentially, above market averages on talent retention, optimized operational expenditures, and a justified execution of being asset-light without compromising customer expectations or the value chain.

"Primarily it'll be reconsidering the business model and taking a leaner approach," said Bilal Sheikh, co-founder of Lettus Kitchens. "A farm to retail approach drains significant cash along the value chain. It might make more sense to focus on just one portion of it i.e. first-mile, mid-mile or last-mile but not all three together during this market downturn."

By pooling together their own resources and cutting out the overlap, removing underperformers, retaining high performers, sharing assets, going over data models, and lessons learned in achieving product-market fit, the combined strength of Tazah and Jiye may propel both companies out of the previous cycle of greed and short term wins. This may even mitigate previous attempts to fake high GMVs, which Founder Pakistan will cover in a future story.

Under one roof, the founders will be able to bring together their own experiences with VCs that have been predatory, selfish, unsupportive, and rife with bait and switch moves. This cycle requires a genuine talent to know which horses to back, where to find them, and most importantly to build relationships. The signals for each have changed dramatically, solid fundamentals and actual businesses are en vogue again.
The market sentiment right now
"The end of a cycle." — Heather Somerville (@heathersomervil) May 16, 2022
"Instead of relying upon funding, founders must double down on profitability, sustainability, + responsible growth. I'm looking forward to seeing the growth at any cost nonsense dissipate." — Amy Volas (@AvenueTP) May 17, 2022
Let Zeni help you plan for the next party – cash is king, spend management, and the path to profitability comes back into focus for founders. How is that cash runway looking? Profitability, margins, and old-school break-even analysis should be tech-enabled. How about an AI-enabled financial dashboard to provide insights on a daily basis?"  —  Carl Hekkert May 20, 2022
"With massive haircuts in valuations and PE/VC funds shrinking their stakes, is it the end of the cycle for Tech startups?? Read on, excerpts from the WSJ article "A dizzying turn in technology-startup investing is undoing the fortunes of founders and investors riding a 13-year bull run. Highflying startups have been grounded, swiftly, by the new climate: layoffs, skeptical investors, an exodus of funds, and the prospect of a valuation haircut. Is the tech startup party over ???" —  Aditi Deshpande May 20, 2022