Featured
Why did Walee acquire Mirrorr and the big picture for Z2C Limited?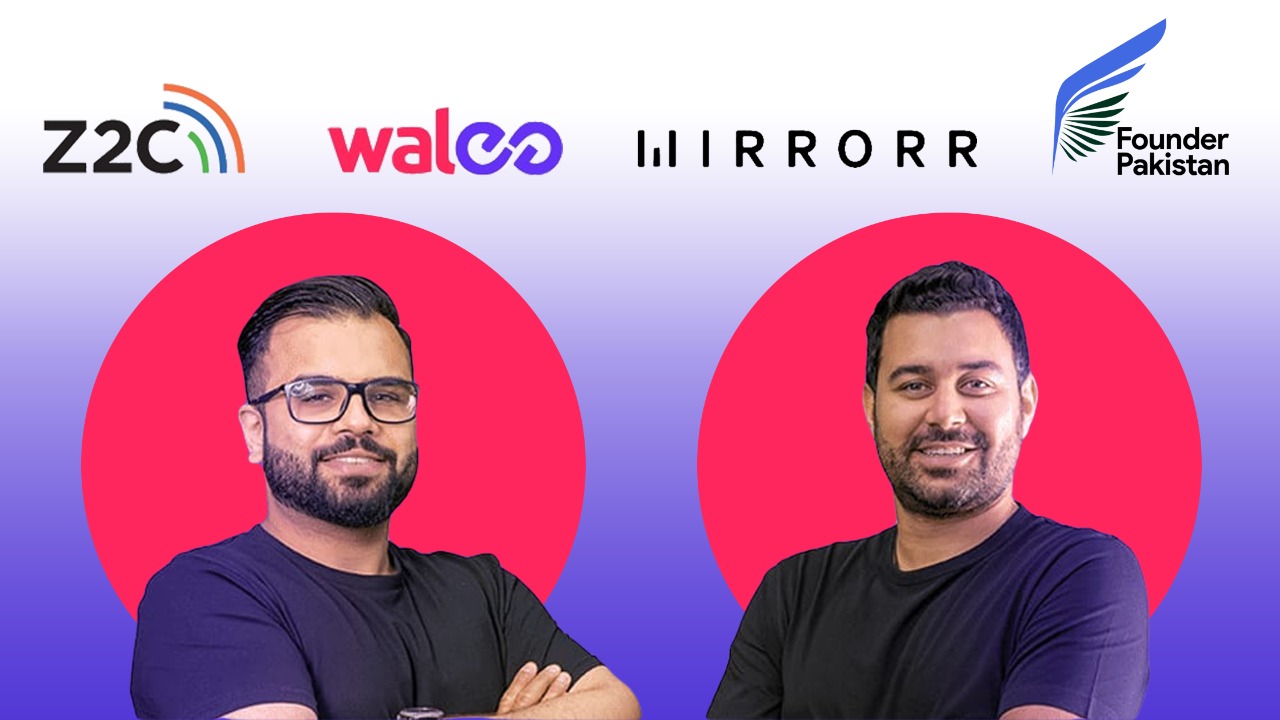 The media group that takes over the creator economy will own the future.
The creator economy in Pakistan comprises content creators on platforms such as Joyy Inc-owned Bigo, Kuaishou Tech owned Snack Video, Bytedance owned TikTok, Google-owned YouTube, and Meta owned Instagram. Estimates vary on the exact size of the creator economy, with industry reports suggesting that over 100,000 users of these digital apps consider themselves full-time or part-time content creators, with the sole purpose of driving an active audience under the goal of immediate or eventual audience monetization.
For creators on YouTube, monetization used to mean ads played before, during, or after videos. Of late, this monetization format has been less lucrative for small and medium-sized creators, that lack the clout to secure direct or exclusive deals with Google directly, thus lacking access to generous revenues per impressions generated on their content, which advertisers and marketers refer to cost per impression (CPM) or cost per thousand. When the CPM is $1 and a YouTube creator generates a million views on their uploaded content, they are awarded a whopping $1,000 for all that effort.
Due to the low rewards of YouTube, the platform that was once a source of revenue is now seen as a means of audience generation. Creators are left to figure out exactly how they will monetize. Some offer courses, some request donations via Patreon, and others work directly with advertisers and marketers to endorse a product, star in a digital video commercial (DVC) for said product or service, and integrate the product or service into their content. A prime example of this is the food brands on the latest season of the female empowerment web series Conversations with Kanwal.
The realization that YouTube is just a means of generating an audience and not a direct means of generating revenue, is something creators on Bigo, SnackVideo, TikTok, and Instagram have known for far too long. Furthermore, due to the size of platforms such as YouTube and Instagram, including purposeful business decisions around the newsfeed or front page algorithm, which decides which content you will see featured on the landing page of the app, some creators on YouTube and Instagram need to pay the platforms for reach.
This, however, is not the case with TikTok, Bigo, and SnackVideo, whose algorithms allow any creators to become celebrities overnight. The only catch is that all three apps are part of the Chinese surveillance ecosystem, with TikTok and Bigo being the worst of the three according to cybersecurity researchers.
As a result of the above, the most lucrative means of monetization for online content creators has become working directly with merchants, advertisers, and marketers in order to endorse, promote, integrate, or outright sell products & services to their audience. Of late, the most rewarding of these four has been to sell directly, and that too during a live stream.
In order to secure projects from advertisers, marketers, and merchants (demand side), content creators will join marketplaces where they can be discovered by advertisers and agencies, with the latter usually being media agencies.
These marketplaces are Walee Technologies under Z2C Limited, as well as three startups: Amplifyd, Bradri, and the Digital Engagement Network (DEN). As an influencer ecosystem, Walee allows content creators to integrate their social media profiles with the service, giving Walee backend access to the audience analytics of creators. This is the supply side of Walee.
The demand side is the advertisers and agencies – those with advertising expenditure (AdEx) to spend – that login to Walee, enter inputs defining the target audience of an upcoming advertising campaign, and they are matched with a list of creators that have managed to attract the demographics that advertisers and agencies want to reach.
Once matched, the demand side shares its wishlist with the supply side and sets guidelines and rules of engagement. Walee ensures both parties are protected and payments are timely. It also offers the demand side social listening capabilities and influencer insights reports.
This is where the acquisition of Mirrorr, by influencer ecosystem Walee, comes in. The technology that represents MIrrorr, a product of Emirati media technology company Natural Star, has been integrated into the Walee influencer insights tool. This technology can, reportedly, scan all the content of a creator and offer insights on the various visual or audio variables that will drive traction for the creator. For instance, the analysis may reveal that when a creator will get better reach on her videos when they are shot in the daytime instead of evening, or even go down to suggesting the choice of words, clothing, and accessories that drive the best traction for a specific audience.
Industry insiders told this scribe that Walee hopes creators will utilize the newly upgraded Walee influencer insights tool to, among other things, understand how best to create content in order to drive the best reach, which in turn will only benefit the advertisers, marketers, and merchants that are partnering with them. The sales-based compensation model between merchants & brands with creators is known as affiliate marketing and is gradually proving to be the best most lucrative form of driving e-commerce sales among Generation Z.
A study from Profit revealed that the average earnings of top creators in Pakistan was 2.5 million rupees in 2020. Insiders told this scribe that of the 20,000 creators registered with Walee, on average they earned $5,000 in 2021 directly from advertisers, marketers, and merchants. Without these creators selling on their behalf, these advertisers, marketers, and merchants would have instead invested their advertising expenditure (AdEx) towards advertising tools under Google and Facebook, which have historically low audience concentrations of Generation Z.
The largest independent communications group that partners with both Google and Meta are Z2C Limited, a venture catalyst that owns media agencies that represent the Publicis Groupe and owns technology companies that represent the conversion stack. Google recently named a media agency under Z2C Limited as its premier partner, a fancy term of a best-performing channel sales partner, and meanwhile, Meta hired a subsidiary of Z2C Limited to be its reseller in the Pakistan market.
Ad Mad Dude (AMD), an anonymous advertising industry pundit that comments on TV commercials produced in Pakistan, recently posted an open question as to intentions of Z2C Limited, suggesting that the venture catalyst had invested its time and energy towards Walee because it knows something about the ineffectiveness of Google and Meta products that the remaining market does not.
"Someone investing on a possible bet to what the future may look like is entirely normal," said Sundus Shahid Bari, an associate director of strategy & planning with Blitz Advertising, in response to AMD's post. "Also, who says one cannot exist at the expense of another? These are all conversion stacks. They are not mutually exclusive."
She further added that there is a concept in marketing called the buyer decision journey, which contends that every buyer is moved through stages between knowing about a product and buying it. These are awareness, interest, consideration, intent, evaluation, purchase, and advocacy. She said that just because Walee has become the most effective influencer ecosystem for driving evaluation, purchase, and advocacy, doesn't mean that tools of Google and Meta are not playing their own effective roles across awareness, interest, and consideration.
The big picture play for Z2C Limited, then, is to own or partner with the advertising tools that cover the entire buyer decision journey. This ties into its existing investment into checkout automation solution bSecure, which gathers data at the final stage of purchase. This also ties into its second-party data marketplace and its publisher data monetization service.
Z2C Limited is gradually becoming a venture catalyst with the investments necessary to own the most valuable variable in the world of technology, media, and advertising: data. And owning first-party data is imperative given that GDPR and CCPA have forced companies such as Apple, Meta, and Google to implement measures that will, eventually, eliminate third-party tracking.
The fastest path to monopolization
MediaLogic is the overnight TV rating provider in Pakistan and is regulated by PEMRA. Using a tiny sample size to represent the TV viewing habits of 100 million people – with the other 100 million glued to smartphones – MediaLogic tells advertisers and agencies what content – be it entertainment or news – across the various TV channels was watched, the frequency, and provides a rating to it.
The Pakistan Advertisers Society (PAS) fully endorses MediaLogic and refers to its ratings as the currency of the industry. This means that the only way an advertiser or agency will place ads on a TV channel is if MediaLogic data suggests that is a good idea.
"The $2 billion media and advertising industry have nothing similar to this for digital media, digital broadcasters, and digital content creators," said Ali Rehman, co-founder of FindTheVenue. "Are we supposed to take their word for it when they claim a certain audience size? What if they are lying? What if they are photoshopping their audience reports? They are."
Unless the advertisers and marketers choose to use influencer marketplaces such as Amplifyd, Bradri, DEN, and Walee Technologies, the selection of influencers for a campaign is based on the personal preferences of the client-side marketer.
For the advertisers and marketers that choose to be actually good at their jobs, tools such as Walee are their currency and are their basis for deciding which influencer or content creator to work with. It starts with defining the target audience, campaign duration, content formats, and budget. Then these marketers are served a list of relevant content creators across YouTube, Instagram, TikTok, Bigo, and SnackVideo – to name a few.
As the creator economy grows, the MediaLogic question has emerged: which of these four influencer marketplaces should be the defining gold standard? And so the race is on for one of these platforms to partner with the PAS and become the currency for all digital creators – broadcasters, multichannel networks, and individual creators.
We can only hope that the Pakistan Advertisers Society partner with an influencer ecosystem and learns from the past to ensure that controversies regarding MediaLogic are not repeated with a platform that represents reach and resonance currency with the creator economy, a reasonable democratized space.
We hope to see PAS regularly publish reports which extend the coverage of traditional influencer and audience demographics, offering something a bit more granular in the form of reach and engagement metrics.
They could take it a step further and analyze content elements from posts – from imagery, video, and language, whether English, Urdu, or Roman Urdu. The market demands a quality score for influencers to help advertisers partner with brand-safe and category-relevant creators so they too feel accountable. Which influencer ecosystem do you think will reach PAS first?