Featured
This startup wants to simplify Pakistan's time-consuming venue booking process: Find The Venue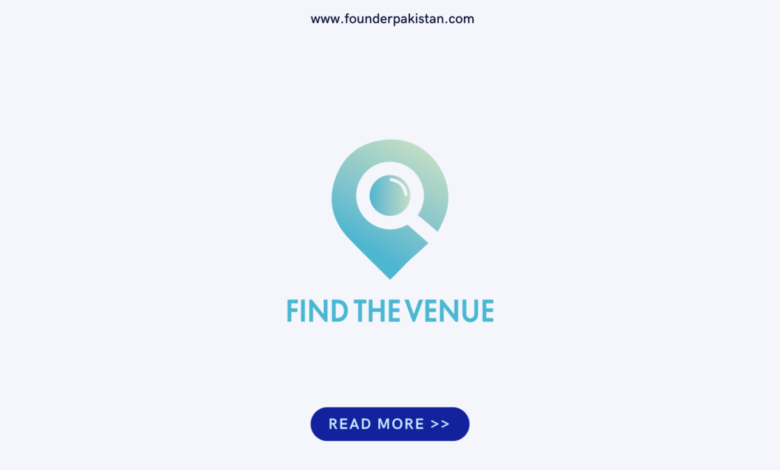 In mid-2006, two brothers founded Zameen.com, a Pakistani property website. At the time, the term "startup" had never been heard of in the South Asian country.
The brand was eventually absorbed by the Emerging Markets Property Group, which established and acquired property portals in a variety of emerging markets. EMPG raised $150 million in funding and merged with the OLX group in 2020.
In 2018, we also saw the emergence of new Pakistani companies, such as Graana, to compete with the giant Zameen.com. The rise of different companies seeking market share in Pakistan's booming real estate sector has radically transformed the Pakistani real estate market.
According to the Pakistan Bureau of Statistics, the real estate market in Pakistan is currently worth between $300 and $400 billion. With the rise of property portals such as Zameen, numerous firms believed that there was still hope if they could discover a specific niche in which to deliver value.
We saw the emergence of players such as Roomy, which seeks to target the tourism sector of real estate in Pakistan. MyGhar intends to create managed solutions for residential property rentals, whereas co-working spaces like Colabs and Kickstart want to disrupt commercial office leasing sectors by providing managed rental spaces to startups.
Zaraye and others are working to digitize Pakistan's construction supply chain. All of these players have one thing in common: they've selected a niche and wish to add value to it.
One such player aiming to digitize a new space in Pakistan's proptech sector is Find the Venue, a startup that promises to bring the venue-finding process in Pakistan online through its portal.
Daniyal Shah, the founding member of Find The Venue and a sports journalist, spoke with Founder Pakistan.
What is the thought process behind Find the Venue?
Taha Memon, the startup's founder, previously founded Dawat, an event management company. We noticed that the venue booking procedure in Pakistan is so complicated and undigitized as a result of this learning, the idea of Find The Venue hit, and we developed a discovery engine for venues based on event types.
What are the milestones you have achieved till now?
On our portal, we now have around 1,500 venues classified into 8 different categories.
What past experiences make you ready to take on this industry?
I believe that our experience running one of Pakistan's top event management companies will be extremely beneficial to us. Because of this factor, we can add venues to our platform on a large scale as a result of the relationship we have built with venue owners over the years.
The most critical aspect of creating an online marketplace for a niche like venues is preparing the supply chain. The more venues on our platform we have, the easier it is for us to produce leads.
Also, I feel that our youthful and dynamic team is one of the factors that will enable us to take on this specific niche since we believe that agility comes from young people driving towards a certain goal.
How does Find The venue work?
We are currently not charging any of our vendors to bring on as many venues as possible. However, we do intend to charge in the coming months.
We intend to charge a subscription fee from the venue owners in the coming months as soon as we build upon the desired leads on our platform through our marketing efforts.
What are the milestones that you hope to achieve in the future?
We are now setting the groundwork by making our UI UX the finest in our industry. In addition, we are focusing on marketing methods and bringing on more venues.
The goal for the following three months is to gain the trust of both the vendor and the consumer by generating leads and simplifying the process day by day. We also plan to add different value-added services for our consumers that will allow them to plan an event through our portal.