Tracker
NayaPay acquires Wali Venture Technologies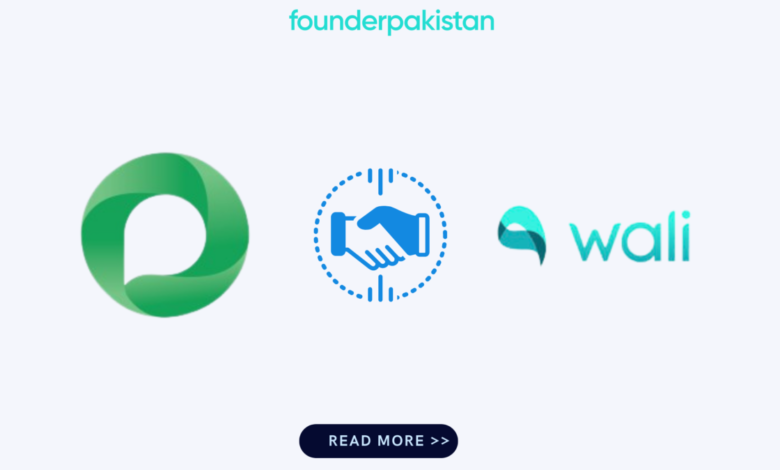 NayaPay, a digital wallet operating in the consumer fintech space has acquired Wali Venture Technologies a Fintech that created a digital experience for consumers to get financing for consumer goods such as cars according to the description mentioned in the company's LinkedIn profile.
The announcement of the acquisition was made by the founder of Wali Venture Technologies Omar Askari in a LinkedIn post," NayaPay has acquired Wali Venture Technologies, I am partnering with Danish A. Lakhani and the team to keep building a digital financial platform that serves the unmet needs of communities, entrepreneurs, freelancers, and businesses across Pakistan."
The fintech announced its in-principle approval to operate as an Electronic Money Institution in September 2019. In February 2022 NayaPay announced a seed round in which the fintech had raised a total of $13 million from investors such as Zayn Capital, Graph Ventures, Saison Capital, Maple Leaf Capital, Warren Hogarth, CEO of Empower Finance, and sponsors from the mighty conglomerate in Pakistan Lakson group.
The fintech currently has 500k+ downloads on the Google play store and is currently ranked at 12th place in Similar Web ranking in the finance app category for Pakistan. The first three on the list are EasyPaisa, JazzCash, and JS Bank-backed Zindigi.
The rest of the list is full of loan shark apps that recently got back on the play store even after removal and regulatory sanctions. Meanwhile, SadaPay comes up 9th and the HBL app comes up at 10th place on the list.
In January 2022 The State Bank of Pakistan announced that in line with its objective of financial inclusion and digitizing payments it would, in the first cohort, approve five digital banking licenses. According to a news report in June of 2022, it was stated that the SBP has received 20 applications for digital banking license approval.
This move by NayaPay to acquire a solution catered to consumer financing is a step forward to a roadmap toward a digital banking license.
if players such as NayaPay are allowed to operate as Digital Bank this will open a number of possibilities to introduce solutions such as loans for consumers as well as saving solutions.