Tracker
Usra Murtaza joins Walee on the marketing team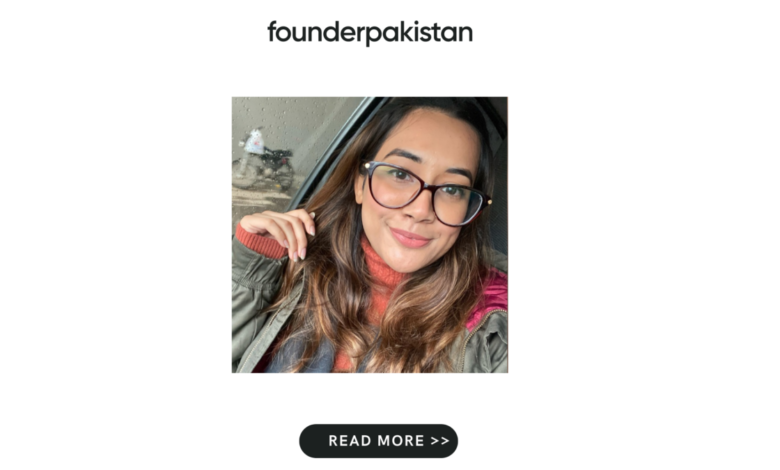 Usra Murtaza, the architect behind the success of podcast brands Thought Behind Things, and Happy Chirp, has joined creator economy ecosystem leader Walee. Most of her two-year working experience was with One8nine Media, a media company that owns the podcast brands Thought Behind Things and Happy Chirp.
Usra Murtaza is credited with co-building two distinct audience-centric brands, one that is predominantly watched and listened to by men while the other by women. Analytics data shows that TBT reached over 30 million people while Happy Chirp reached over 15 million. Usra Murtaza also locked commercial deals for the company.
In August 2021, Walee raised $2.7 million seed funding from MarTech venture accelerator Z2C Limited. By February 2022, Walee had acquired Mirrorr, a machine reading solution.
In the Pakistani market, Walee competes with Amplifyd, Bradri, Digital Engagement Network, and INCA by GroupM. The company indirectly competes with various PR and digital agencies that approach influencer marketing without data-driven platforms.
An analysis by Founder Pakistan found that Walee enjoyed a 95% share of voice through earned media storytelling across the local and international press for FY 2022. Sources shared that this was possible due to the public affairs team at Z2C Limited.
Influencer marketing in Asia has reached a curious crossroads of maturity, and we believe that the future of this space lies in closer integration with the various forms of online commerce, providing greater trackability, attribution, and reliability for marketers.
The right tools and insights will give marketers and businesses the impetus to accelerate into this new era of borderless and open commerce.
From integrating influencer marketing into the business supply chain to providing content creators with the ability to start their direct-to-consumer brands, we're advancing next-generation commerce in Asia, from Asia, and to the world.
–
Are you looking to join the product team at Walee?
Here are the top skills recruiters at Z2C Limited look for:
1) Clear framework thinking – can they walk me through the steps? Can they break things down into smaller logical pieces? Can they handle ambiguity with ease and influence others?
2) Adaptive communication – can they learn from, collaborate with, and influence various roles? Can they adjust conversations based on others' goals? Have they demonstrated that with engineers, marketing, leadership, customers, sales, legal, finance, etc.?
3) High empathy – do they understand the customer's plight? Do they ache with them? Do they find pain points faster than other product managers? Do they have a process for pain point discovery and analysis and product development based on the pain point?
4) Strong sense of technical tradeoffs – know your levers and tech exchange rates. How will this new feature affect revenue? How will this color change affect the clickthrough rate? How will this algorithm update affect customer churn? How do they balance 100+ metrics in their head, and can they communicate it well?
5) Knowledgeable about the market and forces – a product is not built in a vacuum. How well do they understand market forces? The trends, the competitors, the complementary products, the customers (and their history and wants)?
6) Technical experience in relevant field – do they understand resource management? Can they earn the trust of an engineering manager or CTO? How well can they plan and manage PRDs and a technical roadmap? How do they stay up to date on innovation in the field?
Save this post for your interview prep.