Tracker
Social Champ raises funding from Techstars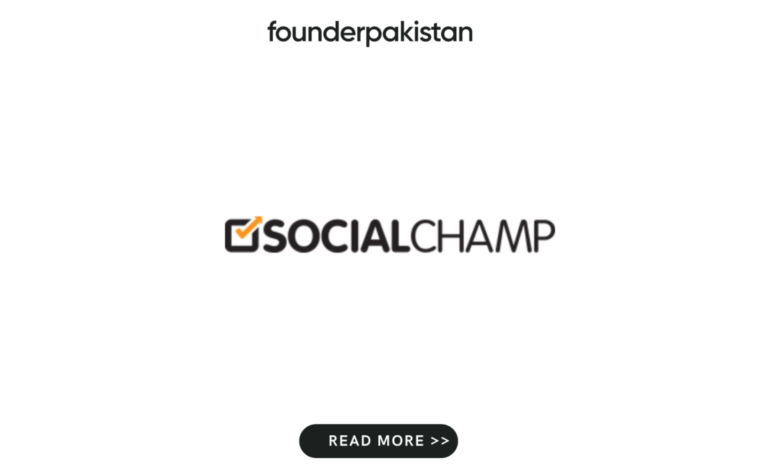 Social Champ a Martech player with its headquarters in Karachi, Pakistan recently announced un-disclosed funding from Tech Stars Toronto.
Techstars is a global network that helps entrepreneurs build a better future for everyone by driving innovative collaborations worldwide.
To date, Techstars has invested in more than 2900 companies with a cumulative marketing capital of $189 billion. 
This marks the third investment of Tech Stars in Pakistan, the other two investments include startups Swag Kicks and DevNation. Judging by the average cheque size the investment can be between $100k to $120k. 
As per data from Crunchbase Social Champ has raised a total of $225k in angel funding which was disclosed in July of 2020.
Social Champ founders Sameer Khan, Zohaib Shakir, and Shakir Ghani are among the leading Pakistani entrepreneurs attracting international attention for their social media marketing management innovation.
Many prominent names in the tech industry, including Guy Kawasaki, are among Social Champ's rapidly growing user fan base. 
With powerful features and integrations Social Champ aims to enable anyone in becoming a social media expert quickly. These features have helped create, edit, publish and analyze 61M posts, and this number is growing with each passing day. 
Social Champ is designed to navigate the unique challenges of managing multiple platforms for solo founders, freelancers, and creators with limited time and resources. 
With its strong team of Pakistani developers, designers, and marketers, Social Champ is poised to become a reputable leader in this space. 
Since its launch, the young company has received multiple international awards, including the award for best marketing solution at [email protected] ICT 2021 and the Merit position at APICTA Awards in the same category. 
Sameer Ahmed Khan, CEO of Social Champ, mentioned, "Building our company from the ground up has been nothing short of a roller coaster ride. However, we are super grateful that we get to do this. Social Champ has been our gateway to meeting millions of people from different backgrounds and mindsets, opening opportunities to grow as a team. To be a part of Techstars is huge and has given us a chance to learn among some of the greatest minds that we could imagine."
Pakistan is establishing itself as a hub for tech innovation. The country's vibrant startup ecosystem is driving high-end investors toward the region. 
According to FP Insights, Pakistani Startups have raised a total of $331 Million in the first three-quarters of 2022 just $19 million shy of the total of $350 raised in 2021. 
The advertising industry of Pakistan is worth $2 Billion. We can more Martech and Adtech solutions launching in the future to cater to the Pakistani market as well as the global market. 
Pakistan has seen a fair share of marketing-oriented startups in the past such as Savyour and an influencer marketing platform the likes of Walee. As funding dries up in sectors with high-cash burn we can see more funding and interest in the underserved sectors such as Media, Martech, and others.