Opinion
The Secret to Launching a Carpooling App (or any service) in Pakistan.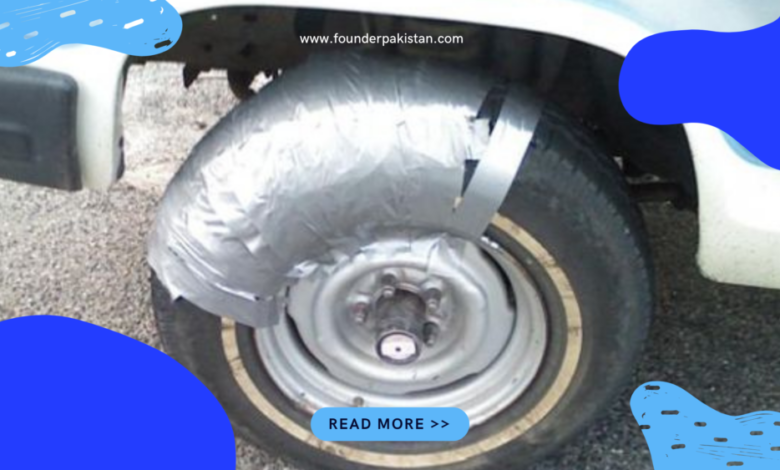 TLDR: Don't make an app.
One of the most common mistakes I see first-time founders make is wanting to raise funds for an idea and then start building the perfect product they've dreamed up. It's rarely a unique idea and is usually a me-too play at a "new & improved" version of Pakwheels, Rozee, Zameen, Daraz, Airlift, etc.
This mix of being naive and thinking that this new VC / $ funding bonanza can be tapped without much thought and effort.
Most of these pitches come across like this:
– We're a young and energetic team with a "me too" product idea and a combined 18 years of irrelevant corporate experience between the four founders.
– We want to raise $250k in a pre-seed round, build an MVP app (android only) + website, and start spending money on social media to acquire customers.
– We'll magically get product market fit in 3-6 months and then raise a large seed round to scale to 5 cities and make an iPhone app.
– The market size is a bazillion dollar and we'll capture 1% of this in 2 years and become Pakistan's third unicorn.
Let's take the carpooling example and how to build an MVP.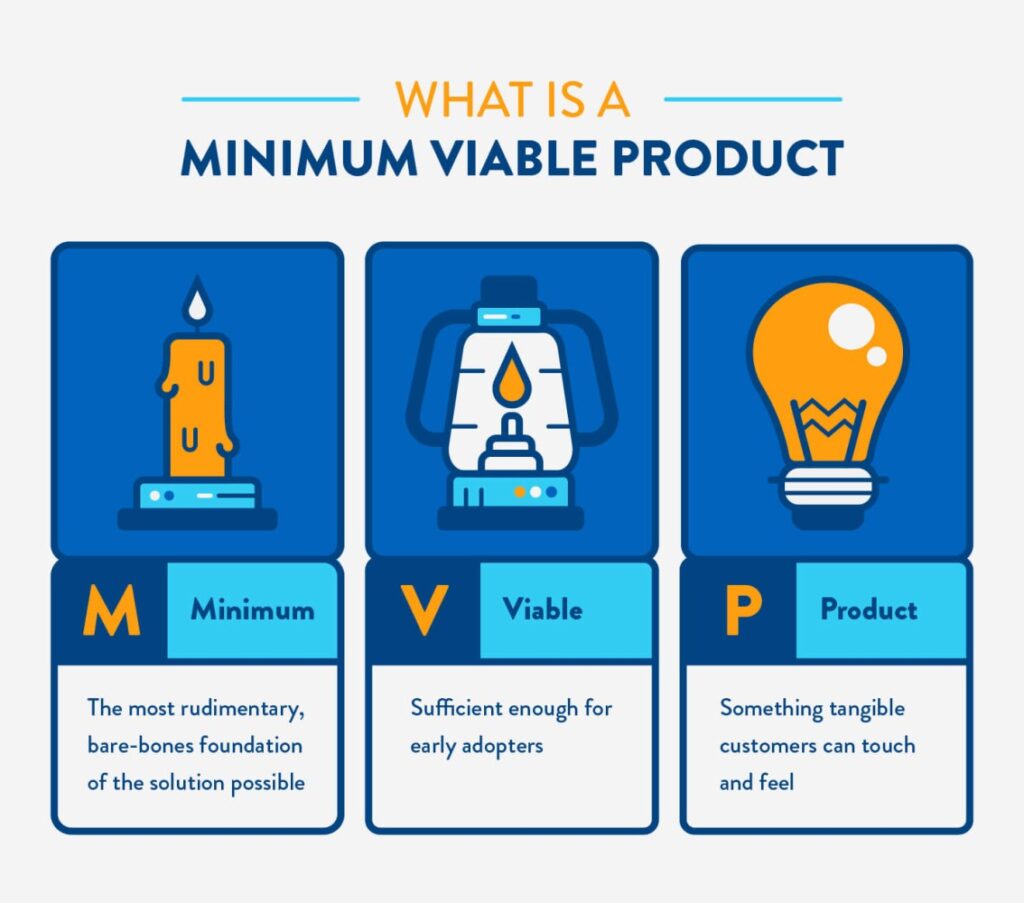 The way to start a carpooling app in Pakistan is not to raise money to buy an off-the-shelf white-label Careem clone app.
You don't need to leave your full-time job to do all of this.
The easiest (right?) way to do that is to create a Whatsapp / Facebook / Linkedin group and manually tap into your own network of people commuting between two busy areas:
Gulshan and Clifton in Karachi
Defense and Mall Road in Lahore
Pindi/Bahria/DHA and Islamabad.
You can make another group for intercity travel for out-of-town professionals (several such groups already exist).
Hyderabad – Karachi
Lahore – Islamabad
Faisalabad/Multan/Gujranwala – Lahore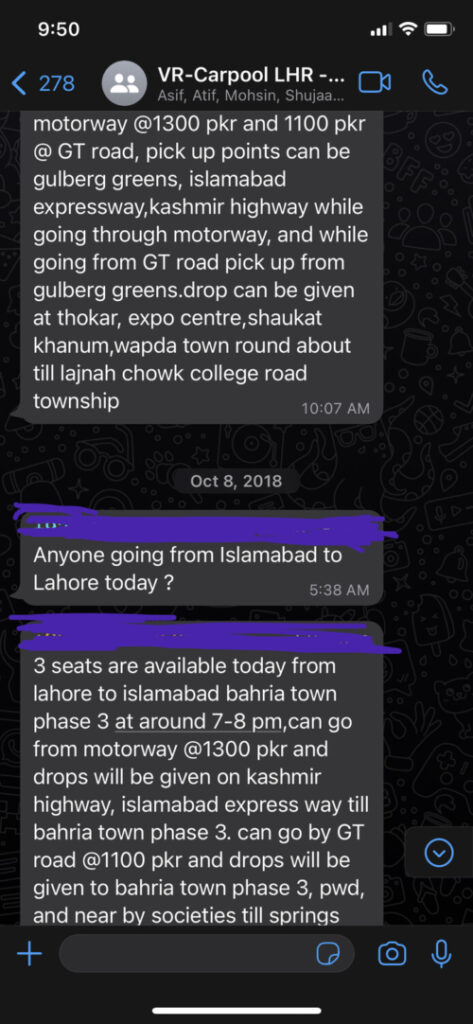 Start with people in your own large organization or office building and slowly add more through referrals.
Do manual background checks and be credible enough to take their ID cards for security.
Have a sign-up form and make the process as smooth/legit as possible.
Provide a convenient matching service and let them pay cash to each other, based on norms set by the community e.g. people who drive between cities on the weekends have a set rate per seat and limit passengers to four people for comfort.
Moderate this strictly and remove people who are repeat offenders and don't show basic courtesy.
Once you build a small community around that, you'll have hundreds of people making daily/weekly transactions and paying for the value they get from this group.
IMPORTANT: Don't worry about revenue for now but follow a couple of basic metrics like referrals, weekly active users and churn to track if customers are satisfied.
If you have technical co-founders, you can then try to use a basic affordable white label service or something like this:
(Carpooling) https://www.carpoolworld.com/carpool_ride.html
(Ridesharing) https://www.wundermobility.com/sharing-ready-vehicles/
Imagine building an app AFTER running this experiment for 3-6 months with all your first-hand lessons instead of doing it on Day 1 and then trying to figure out your customer base.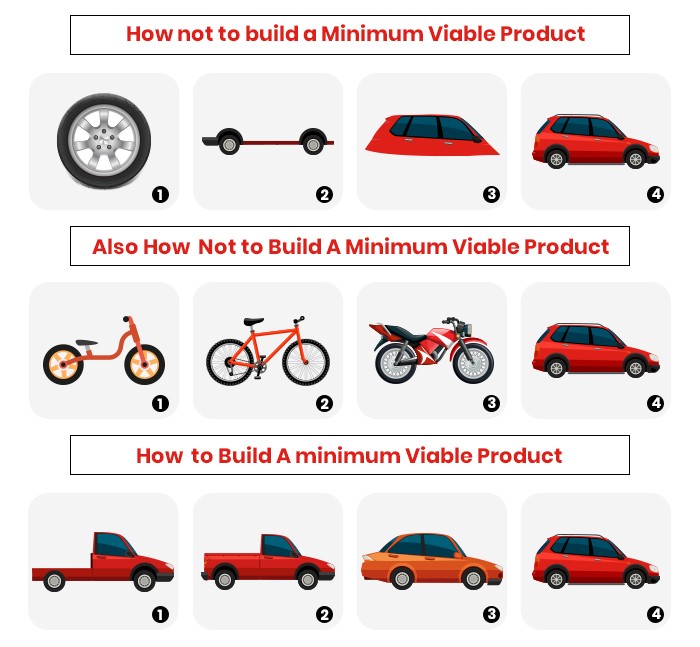 Now imagine going to an investor or development partner with this validation and metrics and giving this pitch:
– We're a street smart team that's solved a problem we're facing daily i.e. soaring fuel prices and tiring / unsafe public commutes.
– We've signed on 100 people with cars and 300 people as passengers and brought down their monthly transportation cost by 60%, saving them X lakh rupees in total.
– We have a wait list of 500 people who are willing to pay us a 20% commission on their monthly commute bill. 300 of those are women looking for a cheaper, safer alternative.
– Other than interest from private car owners in the top 50 companies of Pakistan, our waitlist also has 50 Hiace van owners willing to build custom routes for our clientele.
– We'll use the funding to build a support team, and a mobile app, integrate digital payments, and expand to 4 more routes.
Now replace carpooling with ePharmacy, organic snacks, pre-loved clothes/shoes, Agri machinery rented to farmers, Qurbani animals, blue-collar repair services, dry cleaning/tailoring, women's health & beauty, interior design/construction services, and 100 other startup ideas that we see at every pitch event.
Yes, there are definitely some products that may need a more sophisticated MVP and initial investment as well but just remember how these multi-billion dollar companies started, and go and launch your MVP.
Careem – Started with just a web app and didn't build a mobile app for a year.
AngelList– started as an email group.
Twitter – SMS service for internal employees.
Buffer – started with a single signup page.
Meta – Basic profiles, just within Harvard.
Airbnb – Founders rented their own apartments.
Etsy – Started posting products on eBay, then solved issues that sellers faced there.
Groupon – Started as a WordPress blog with scanned coupon pics.
Dropbox – Launched with just a demo video, no product.
craigslist – Started as Craig's List, a free email group.
Zappos Family of Companies – Took pics of shoes in other stores and listed them on eBay.
Yahoo – Started as a manually curated directory called "Jerry and David's Guide to the World Wide Web".