Featured
This startup wants to make buying and selling of businesses hassle-free: Exitbase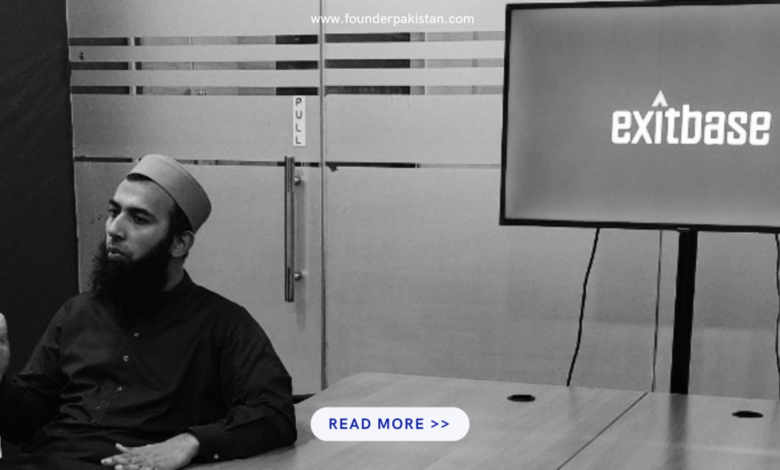 According to IFC estimates, there are over 3 million small businesses in Pakistan, accounting for nearly 30% of GDP, and approximately 84,000 of these businesses are bought or sold each year.
Globally, marketplaces such as Flippa, Microacquire, Smergers, Empire flippers, and many others are building a marketplace where businesses and small startups can be acquired and sold.
There are three types of marketplaces based on their target audiences: business-to-business (B2B), business-to-customer (B2C), and peer-to-peer (P2P), sometimes known as customer-to-customer (C2C) (C2C).
These marketplaces' target markets are business owners looking to depart, allowing both investors and operators to locate possibilities. Given that it is easier to run and build a business that has already established itself.
In a country like Pakistan, this transaction is typically conducted based on trust and closed groups. Given the market size of 3 million small businesses, the opportunity appears to be huge for any company willing to take a risk and bring value to an underserved niche.
Founder Pakistan spoke with Saad Afridi, the Founder, and CEO of Exitbase, a Pakistani marketplace for buying and selling enterprises.
What's the thought process behind Exitbase?
My dad retired in 2013 and got around Rs.14m cash as gratuity. A finance book I read preached that one should equally divide his assets into 3 classes: Real Estate, Mutual Funds, and an active business – for max returns. Investment in Real Estate and Mutual Fund was sorted out pretty easily.
The active business was left. I was working full-time elsewhere so I thought it would be nice to buy any running business, and get my dad to supervise it, while I figure out its strategy and marketing after office or on weekends.
So I started my search with 5 million rupees in the bank. And guess what. I combed through newspapers and the internet and didn't find any remotely suitable business for sale. Meanwhile, there were multiple marketplaces in the United States where you could buy a business based on your budget and specifications.
That's when I decided to create Exitbase, a marketplace that would assist consumers to find the correct business listings based on their requirements.
What are the milestones you have achieved till now?
We started this marketplace 3 months back and now we have almost 100+ businesses ready to be sold through our platform. We were focusing more on fixing the supply side in the beginning.
Marketplaces have to generate enough supply in the beginning to create that demand effect. We have also managed to sell an eCommerce website till now and we hope to achieve more milestones in the future.
What past experiences make you ready to take on this industry?
I have played around with different ventures and before Exitbase, I was running an eCommerce company called Scents N Stories, it is completely bootstrapped till now.
At Scents N Stories we sell affordable designer perfume imitations, we are now a team of 58 people and still going. I believe my experience building Scents N Stories and other eCommerce brands provides me with ample experience to provide value to businesses and buyers alike with Exitbase.
How does Exitbase work?
Our business model is quite simple we charge a flat 2.5% from the buyer and the seller on a successful deal this also includes our value-added services such as Valuation for investors and business transfer services.
We are working on a closed-end market model for now, as we want to ensure the quality of the businesses we list.
The thing with open-ended marketplaces is that monitoring becomes quite costly, and if you don't monitor it can result in a bad reputation so to counter this we examine the quality of the business first before listing it.
Right now the categories that we are focusing on are Retail, eCommerce, Restaurants, Saas startups, Schools, Factories, Distribution businesses, and Amazon-based businesses
Each category will have its team as we take this forward.
What are the future milestones that you hope to achieve?
We believe that we will get 5,000 businesses on our platform in the next 1-year timeline. We are slowly building out our team as well, my past experiences allow me to recognize talent and build better. We will also add different value-added services that help us grow.
The most critical factor in these times is finding the market/product fit while not burning up the runway you have. Building a marketplace is not always easy; One of our focuses for the coming year is acquiring the brand equity and trust that will lead us to success.