Tracker
B2B Fintech Haball launches digital financing platform Wisaaq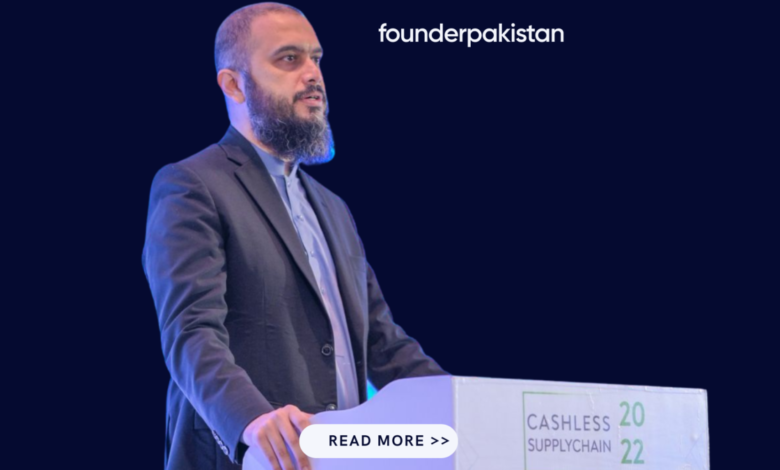 Haball, a B2B fintech, announced the launch of its digital financing platform, "Wisaaq," in collaboration with Meezan Bank.
Wisaaq connects the distributor and the manufacturer while collaborating with a bank to give instant financing backed by inventory visible to the bank through the fintech. The platform will aid in the resolution of one of the most critical concerns confronting distributors: a cash shortage.
In the first phase, 550 Coca-Cola Beverage distributors can finance their inventory through Meezan Bank using the fintech platform Wisaaq. This was said at a 'Cashless Supply Chain' event hosted by Haball and Meezan Bank.
This move comes after Omer Bin Ahsan, the founder, and CEO of Haball mentioned that Haball will focus on consolidating its position in the distributor to corporate financing and payment solution for the next few years before moving into different sub-categories where the opportunity lies in a recent interview with Founder Pakistan.
22 large companies use the Haball platform for payments. In addition to these large organizations, the platform has roughly 2,500 distributors who utilize Haball for payments and financing. The company also says that 150 new distributors are added to the platform each month.
The fintech is also being co-sold with 5 significant banks and has 2 banks on board for distributor financing capabilities which include Meezan Bank.
Wisaaq offers digital onboarding, disbursements, and payment mechanism in a 100% Shariah-compliant manner and will help companies such as FMCG giant Coca-Cola increase its sales by 30-40%.
According to Omer the market opportunity for B2B transactions is 13 trillion rupees and this partnership with Meezan Bank and Coca-Cola is a step forward in that direction.
The event included speakers such as Meezan Bank President and CEO Irfan Siddiqui, The Finance Director of Coca-Cola Beverages Pakistan, Erdi Kursunoglu, and State Bank of Pakistan (SBP) Deputy Governor Dr. Inayat Hussain.
" Haball is on-boarding these anchors, which allows the use of data and technology to decide the creditworthiness and will help banks like us to do inventory-based financing in a record time", mentioned Irfan Siddiqui, CEO of Meezan Bank.
"Businesses 1200 years were built on the Behest of trust, This is the next step towards building transparency between two parties doing Business", mentioned Omer Bin Ahsan, CEO of Haball.
"Lending the SMEs based on either cash flows or collateral in the traditional manner isn't suitable anymore as it's getting increasingly time-consuming and costly, the only solution now is technology to make this process more streamlined", mentioned SBP Deputy Governor, Dr. Inayat Hussain.
"The biggest winner of the cashless supply chain arrangements would be the national exchequer," mentioned Finance Director of Coca-Cola Beverages Pakistan, Erdi Kursunoglu.