Featured
Haball: What does the future entail for the rising fintech?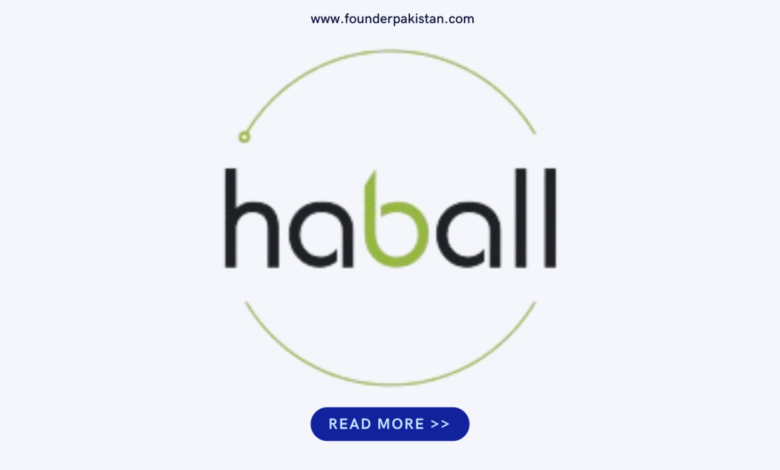 In Pakistan, there are 800,000 business accounts, with only 13k of them digitized and transacting online.  Pakistani startups raised $350 million in 81 agreements in 2021, according to i2i insights data. Fintech startups raised $95 million, with categories ranging from digital wallets to digital lending to digital ledgers.
According to data gathered by Pulse of Techshaw, Pakistani startups have raised a total of $331 million since the beginning of 2022. Pakistani fintech from various sectors received 88.85 million of the total funding. Fintech has been one of the most dominating categories in Pakistan, second only to eCommerce. Various players are attempting to take advantage of the possibility in these two categories.
There have also been some examples of eCommerce-specific players going into fintech, such as Chikoo, which went into micro-financing solutions for retail businesses. In 2021, we also saw the growth of digital ledgers such as Creditbook, Easykhata, and others, who applied a plan to collect business data to give financial solutions to these organizations.
In 2022, we saw businesses like Abhi Finance enter into early pay-day solutions for Pakistan's salaried class, which allowed them to create partnerships with the companies and offer other solutions including working capital finance.
There are around 40 consumer solutions that are currently catering to the consumer market, but some entrepreneurs spotted potential in the B2B payment and finance sectors, for example, Khatabooks targets the financing aspect for small and medium businesses.
Origins:
Haball, launched in mid-2017 by Omer bin Ahsan, is one such player that spotted an opportunity in the B2B fintech sector.
Omer began his adventure by digitizing the tax collecting system of the Federal Board of Revenue (FBR). He formerly worked for a multinational and was frequently employed by the FBR as a private consultant. After being impressed by his achievements, FBR appointed him to an official position in 2017.
While working with FBR, Omer noted that when it comes to digitizing an institution's payments, they are highly closed-loop and monopolized and that digital agnostic channels like 1Link and NIFT have not established a single aggregation platform to challenge that. As a result, Omar realized the necessity to combine many payment and transaction alternatives onto a single platform.
"At the time, I believed I should establish a single platform that integrates with all the banks and sell it to all the large corporations," Omer Bin Ahsan told Founder Pakistan. "When a huge firm needs interoperable payments, it will not go to all 29 banks and integrate with them since it would take too long. They will only visit a few banks to integrate and accept their systems ".
By 2018, the company had made its first sale, but then came Covid, and things looked bad for Pakistan as economic conditions deteriorated.
Before Covid, the State Bank of Pakistan selected Haball for its Innovation challenge facility program. Large FMCGs also supported the company's pilot offering, and banking solutions such as 1link were added to the platform.
When everything was going well, covid happened, and everything slowed down for the time being due to the economic uncertainty that hung over Pakistan.
"But when Covid ended, the world was a different place entirely suddenly our narrative was appealing to different corporates as everyone wanted to shift towards digital payments, that's when the sun shone over haball as the startup had already gone through a difficult time dealing with Covid and had spent three years developing the product, this also when haball raised a small round to increase operational efficiency," Omer Bin Ahsan said in an interview with Founder Pakistan.
At the same time, Haball extended from distributor to manufacturer payments to a variety of options such as retail collection and financing.
Milestones attained thus far
22 large companies now use the Haball platform for payments. In addition to these large organizations, the platform has roughly 2,500 distributors who utilize Haball for payments and financing. The company also says that 150 new distributors are added to the platform each month. The company is also being co-sold with 5 significant banks and has 2 banks on board for distributor financing capabilities.
The Haball factor
There may be competitors to Haball, but according to Omer, Haball is a boutique solution for large enterprises. He says that their approach is more suited for huge organizations, which is why Haball is being co-sold by five major banks.
"There are around 40 consumer fintech solutions in Pakistan that are attempting to target the mass market in Pakistan; we are a solution created for corporations strategically, which is why we work in a closed environment and only onboard clients from a specific niche."
Working capital financing for Distributors 
The company also provides working capital finance which is Sharia compliant to the distributors. Omer also mentioned while speaking to Founder Pakistan, that Haball does not operate as an NBFC but as a digital broker between banks and distributors.
The market opportunity 
According to Omer the market opportunity for B2B transactions is 13 trillion rupees, he also mentioned that according to an IFC report the B2B financing market requirement is 1 trillion rupees.
Insights
While speaking with Founder Pakistan Omer, he mentioned that blitzscaling is not viable in the B2B supply chain payments and financing industry because B2B requires you to build trust with the organizations for them to use your service. "We earned that trust over time, and I believe the moat we've constructed around it is a result of the patience we had when establishing Haball. We went after the most premium consumers and held them over with our value proposition."
"Foundation of a company has to be strong in B2B when things get stable, hyper-growth is possible then", Mentioned Omer. 
Omer also mentioned that Haball will focus on consolidating its position in the distributor to corporate financing and payment solution for the next few years before moving into different sub-categories where the opportunity lies.
According to an estimate by PMN, the Fintech potential of Pakistan stands at about $36 Billion by 2025, providing a 7% boost to the GDP, creating 4 million new jobs, and resulting in $263 Billion in new deposits.
It is players like Haball and others that will shape the fintech ecosystem in Pakistan by strengthing multiple segments.