Featured
What does the future entail for Telemart?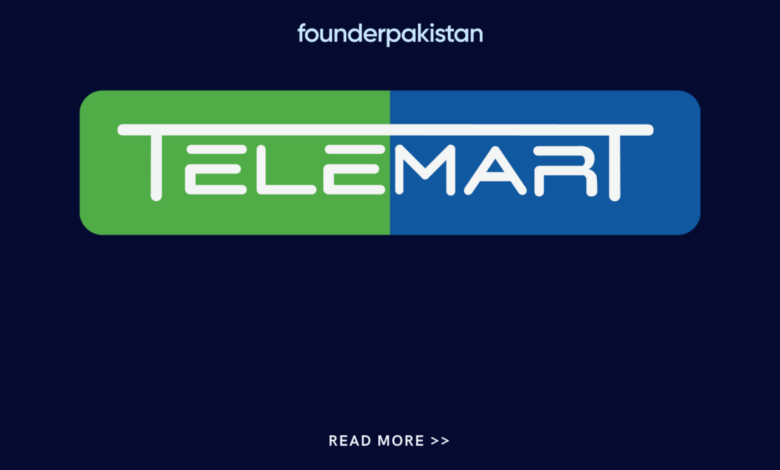 According to industry analysts, the way forward in eCommerce in Pakistan is to dabble with niches. Globally, there are two sorts of marketplaces: product-based marketplaces and service-based marketplaces.
We have seen numerous players operating in these categories, but the trend in the future appears to be toward niche marketplaces that are focusing and honing in on a single niche and its sub-categories.
We have seen this in Pakistan's eCommerce sector as well, with players such as Bagallery and Clicky.pk focusing on fashion, which according to eCommerceDB accounts for 70% of total eCommerce revenue in Pakistan, followed by electronics, which accounts for 19% of total eCommerce revenue in Pakistan, with players such as Telemart and PriceOye attempting to capture the market.
According to Statista, the revenue in Pakistan's eCommerce industry would reach $7.66 billion in 2022; nevertheless, Telemart Co-Founder and Director Hamza Abdul Rauf told Founder Pakistan that the eCommerce revenue in Pakistan is less than 1% of the $260 billion retail market in Pakistan.
The following is how the chat with Hamza Abdul Rauf went:
How did you get the trust of niche markets such as electronics?
Telemarts' trust is built on four factors:
Transparency: Customers should be aware of the company team with whom they are transacting so that they can contact them via any social network such as LinkedIn in the event of mismanagement.
Policies: Most significantly, for the product marketplace, one should clearly explain their policies on the platform, whether they are connected to return exchange or payments, so that customers may feel at ease doing business with you.
Omni channel presence: When customers see our physical stores in cities, they think of Telemart as a big brand, not just an eCommerce company, and if they have any problems with a transaction, they can quickly contact the nearest Telemart offline store.
Word of mouth: When customers are satisfied with their order on the platform, they share their positive experience with others, which increases our trust.
What is Telemart's unique selling point?
The beauty of this business model is that it does not allow for product differentiation; for example, we all sell the same iPhone. Our iPhones do not have four or five cameras, but you can differentiate by service. Our services are both sustainable and appealing to clients.
Our unique selling point is our service. Telemart's service is excellent. For example, if a consumer requests a phone in one hour, we will deliver it within hours from the nearest Telemart location. Furthermore, Telemart is Pakistan's only online store that offers purchase protection and Islamic insurance, popularly known as Takaful, on all electronics. Telemart also provides consumers with installment options, which is yet another of our unique selling points.
Why did Telemart decide to go offline as well?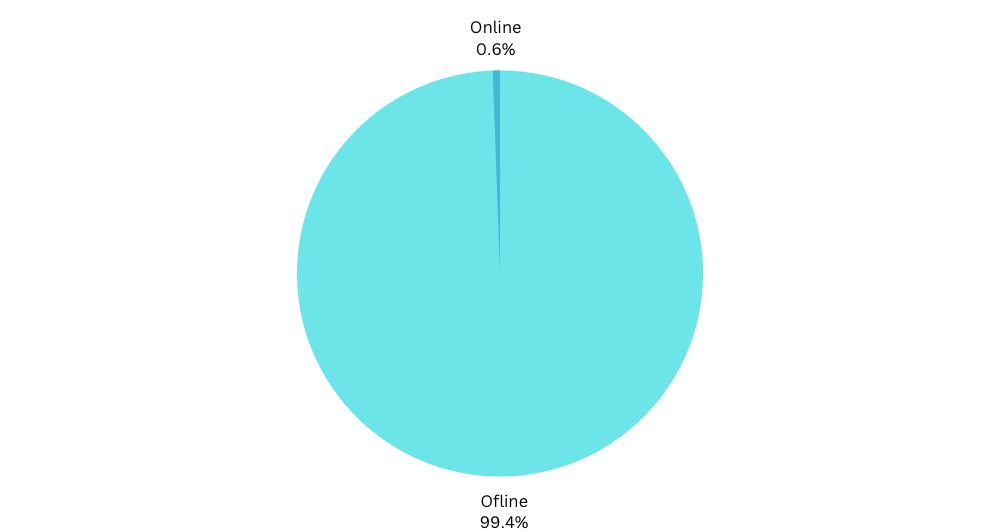 Pakistan has almost a $260 Billion retail market and online Pakistan is hardly less than 1% of this and telemart wants to reach the masses so we went offline in 2019 and we have 24 offline franchises till now and by 2050 we want telemart to reach 50 offline franchises till 2023.
Does telemart have plan for private label in future?
Yes because telemart has millions of customers in the online and offline market and with this much network to which we can sell products.
We would love to utilise this network by launching our private label brand in the electronics accessories space.
Is there any competition for Telemart from Priceoye?
Not only Priceoye, but every shop or online retailer in electronics is our competition, and having rivalry helps us produce better experiences for our clients and penetrate the industry more efficiently.
What are your plans for the next five years?
We have specific goals over the next five years, including capturing 15% of Pakistan's electronics market share and reaching out to the masses through financing mobile phones and electronics.