Tracker
Financial Wellness platform for underbanked communities Neem raises $2.5 million in a seed round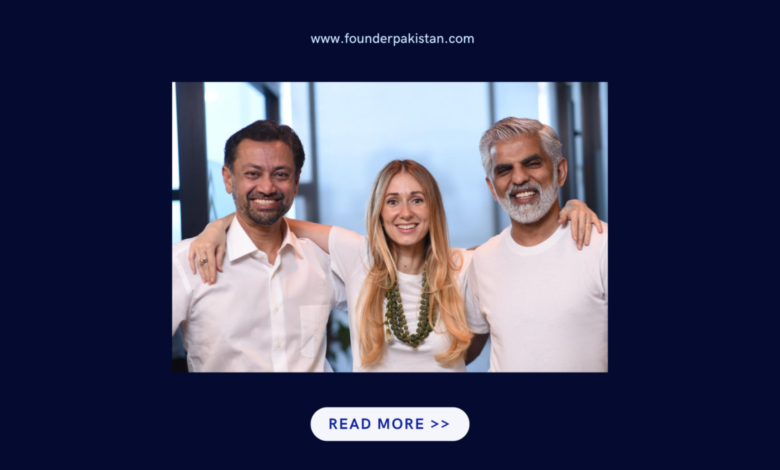 According to figures from the State Bank of Pakistan, about 53% of Pakistan's adult population, as well as 3.3 million MSMEs, are currently financially excluded.
Neem has raised $2.5 million seed capital from renowned global and local fintech investors. This will enable Neem's one-of-a-kind embedded financial platform and advance the company's aim of providing Financial Wellness to Pakistan's underbanked communities, including individuals and companies.
SparkLabs Fintech, Pakistan's leading investment house Arif Habib Ltd, Cordoba Logistics & Ventures Ltd, Taarah Ventures, My Asia VC, Concept Vines, Building Capital, Partners at Outrun Ventures, and strategic angels such as CSO of tech house BPC, Founding Partner at Mentors Fund, and others participated in the seed round.
Nadeem Shaikh, Vladimira Briestenska, and Naeem Zamindar, three seasoned fintech entrepreneurs, operators, and ex-VCs, founded the company. Neem thinks that financial inclusion necessitates a shift toward a more holistic strategy that addresses all of people's and enterprises' financial requirements, a Financial Wellness model.
"It's time to evolve from financial inclusion to financial wellness to fully capture the shift in people's financial needs. We simply have to move beyond providing just access to a bank account. This has been recognised also by global players like M-PESA. The paradigm shift toward financial wellness is now possible thanks to the emergence of new business and technology models," said Vladimira Briestenska, co-founder at Neem.
This involves giving individuals and businesses control through payments, meeting their requirements through credit, absorbing risk through access to insurance, and achieving financial freedom through savings and investments at the top of the income protection pyramid.
Neem is seamlessly integrating financial products and services into underbanked communities in a variety of industries, including agriculture, MSMEs, e-commerce, logistics, healthcare, and others. The key offerings of Neem's integrated finance platform are a Banking as a Service (BaaS) platform and a lending platform.
Neem's BaaS platform enables partners to integrate wallets and payments into their communities, as well as offer financial products such as insurance and savings tailored to the needs of the community. Neem's lending platform enables partners to offer bespoke lending products to consumers as well as MSMEs.
Embedded finance can assist accelerate Pakistan's economic growth by making financial services available to all at the point of experience and on-demand. Bain, McKinsey, and 11FS global financial services specialists believe that embedded finance heralds a new era in ho