Tracker
Pakistan's Fintech Finja participates in a Series A2 funding round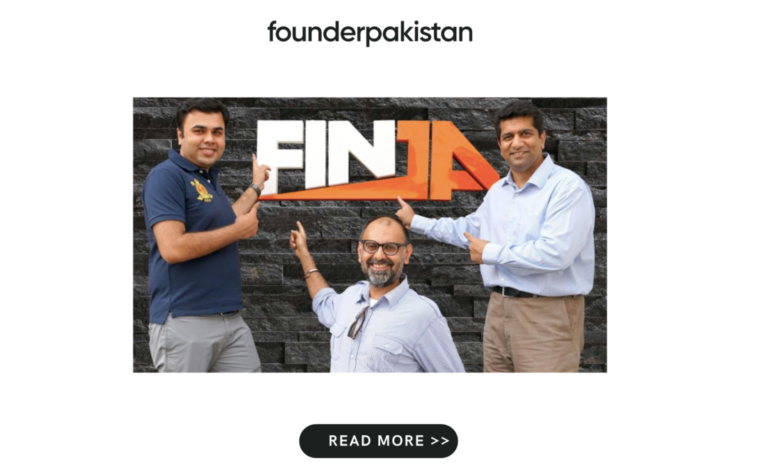 HBL and Sturgeon Capital participated in a $10 million series A2 round of financing for the Lahore-based fintech Finja among other notable investors. Equity, debt, and off-balance sheet funding make up this round. The Lahore-based fintech startup was launched in 2016 by Qasif Shahid, Monis Rahman, and Umer Munawar. To date, Finja raised $24.5 million in funding according to Crunchbase.
The fintech startup offers financing, payment, and collection services to professionals, SMEs, and small enterprises. Finja received commercial approval from the State Bank of Pakistan for the EMI (Electronic Money Institution) permit last year. With this injection, Finja has the capacity to finance more than $50 million over the next 12 months to catalyze the potential of Pakistan's SME sector.
The only non-banking organization in Pakistan with both an EMI from SBP and an NBFC (Non-Banking Finance Corporation) license from SECP is Finja.
As a result, it can take consumer deposits, confirm the identity of new members, and grant them virtual currency. According to its claims, 150,000 loans have been given to 35,000 Kiryana retailers throughout 30+ locations.
The 3rd quarter of 2022 was eventful we saw startups such as Airlift, Car first, Vavacars, and Yayvo shut down. This quarter was also one of the lowest in startup funding figures with total funding of $55.5 million in total funding with 22 deals in total. Out of the total deals, 8 of the deals were in the eCommerce sector followed by 7 deals in the Fintech sector, and the remaining were in other sectors.
Up to 20 applicants are competing for a license to operate a digital bank in Pakistan's fintech industry, which is highly competitive. In Pakistan, players with bank support may have an advantage over players without bank support. The license for digital banking will be distributed to a total of 5-7 candidates.
Update:
Our first version of the story didn't have the right wording which led to the notion that Finja has raised $10 million whereas a spokesperson from Finja told Founder Pakistan that they are a part of a $10 million A2 financing round.