Tracker
GoVendi, a Femtech startup by 2 males, installs its first sanitary napkin vending machine at IoBM.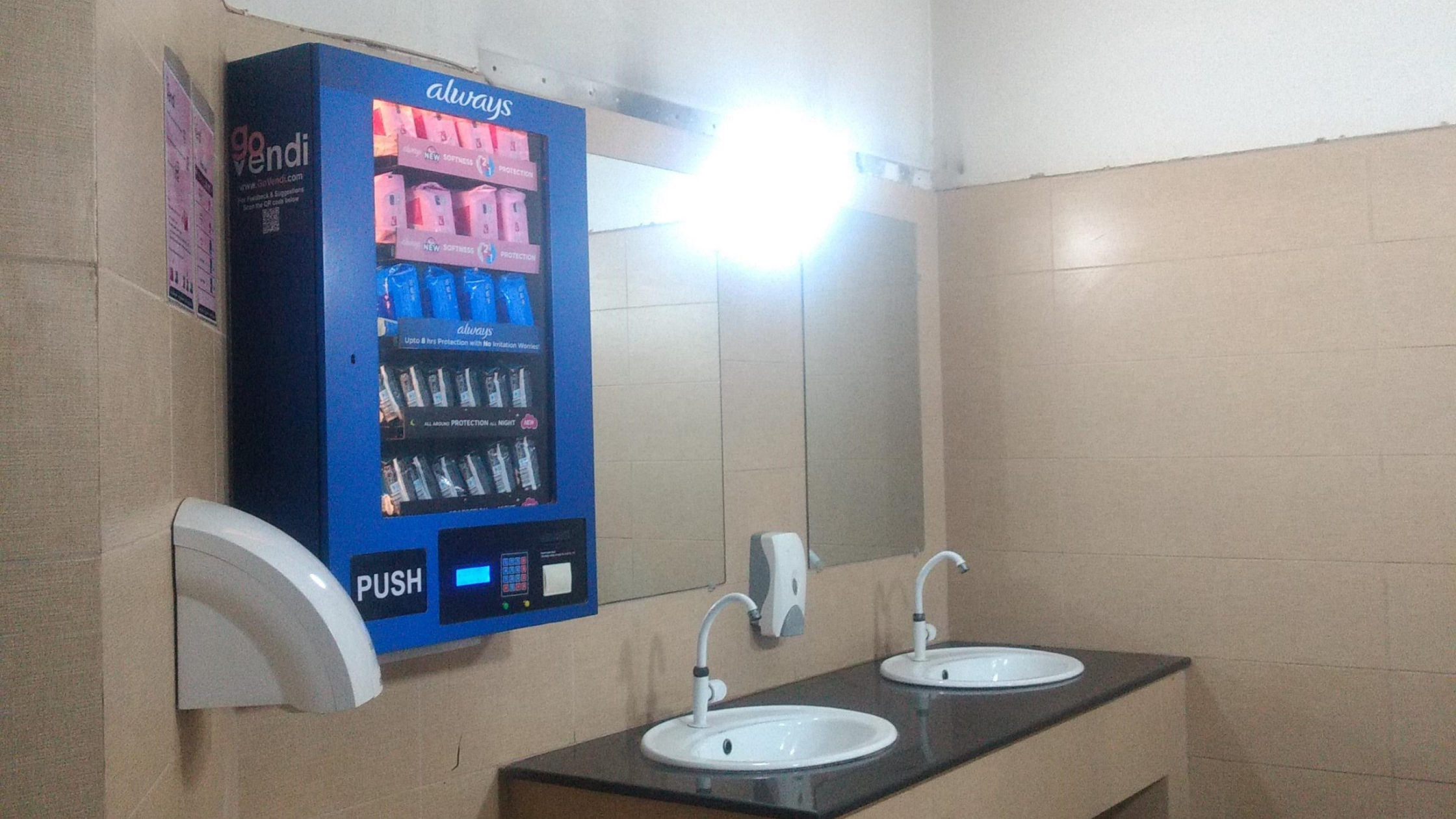 Women have always faced the trauma of getting their periods when they're out of the home. The fear made them always stock up on extra sanitary napkins in their bag in case of an emergency. And, if they forget to take sanitary napkins in the bag with them, the day simply cannot get any worse and embarrassing for them just because of inaccessibility to a product for a basic need. However, with this thoughtful initiative of GoVendi, those days are gone.
GoVendi, a FemTech Startup, incubated at the National Incubation Centre (NIC), Karachi, aims to improve the accessibility of feminine hygiene products by providing sanitary napkin vending machines to educational institutions, offices, hospitals, shopping malls, and other public places. The main reason behind the startup is to promote awareness of the need to have easy access to sanitary napkins.
The startup was initiated by two young entrepreneurs who have a background in working in the development sector. Between the two of them, one has previously worked with a leading sanitary napkin brand, and the other has experience working for multiple global startups. Together, they both are breaking the stereotype of men not understanding and caring about women's health.

They both have been quite vocal about social issues and always had a goal to contribute positively towards the society and make an impact. They've started with a mission to eradicate the stigma attached to periods and menstrual hygiene products by making them easily accessible.
GoVendi has installed its first vending machine at the loBM in collaboration with Always Pakistan. This has become possible with the persistence of an IoBM student, Taha Hissam Mirza, who initiated the stigmatized conversation on campus and further acted as a liaison between GoVendi and IoBM's management throughout this process.
A girl on the announcement post by Taha Hissam on IoBM's group commented:
"I am so happy and so proud of every boy who was part of this initiative. This is how a progressive Pakistani nation should be. Because periods are not taboo, it's a natural process. And thank you for this initiative, I remember running to the creek college female librarian every time I got periods and I wasn't prepared. Now the girls can easily access the sanitary napkins whenever they need it."
Another girl commented on a post shared by Niche Lifestyle's Instagram page:

"Super proud of you. I studied there and I remember that if we used to come unprepared on our period day and none of the other girls had them too then we to leave for home due to this reason."
Here's another comment by some other girl on the same post:
"This is great. We suffered a lot because we didn't have that convenience at institutes."

These clearly show the need to have these vending machines installed. The vision behind this innovative and thoughtful startup is to have sanitary napkin vending machines installed in all public and private places across Pakistan, providing sanitary napkins for FREE eventually to put an end to the period poverty in the country and create an inclusive and protective environment for women in our society.
The Hi-tech vending machines by GoVendi are highly advanced and innovative but at the same time very simple to use. GoVendi further aims to offer products on a complete cashless and through a digital payment solution to make it more convenient and user-friendly for the end consumers. The real-time sales and stock analytics make the process smoother and also help GoVendi's team fasten their customer satisfaction.
Through this initiative, GoVendi also aims to highlight that there is a dire need to make places more female-friendly. It's time we start speaking about the basic necessities. It's time we start acknowledging!
It's high time we end the taboo around periods and provide a comfortable environment for women at workplaces and educational institutions, making convenient hygiene options available for them to enable them to thrive in other important aspects of life.
The sight of sanitary napkins vending machines is very common in other countries. However, Pakistan is very far behind in this regard. Here's to hoping that this change is here to stay and others follow suit and learn to facilitate women by making menstrual hygiene products available to them.
Any organization interested in installing such a machine can simply fill out the form in the link below or they can reach out to GoVendi's team at [email protected].