Featured
Mapping out eCommerce enablement platforms in Pakistan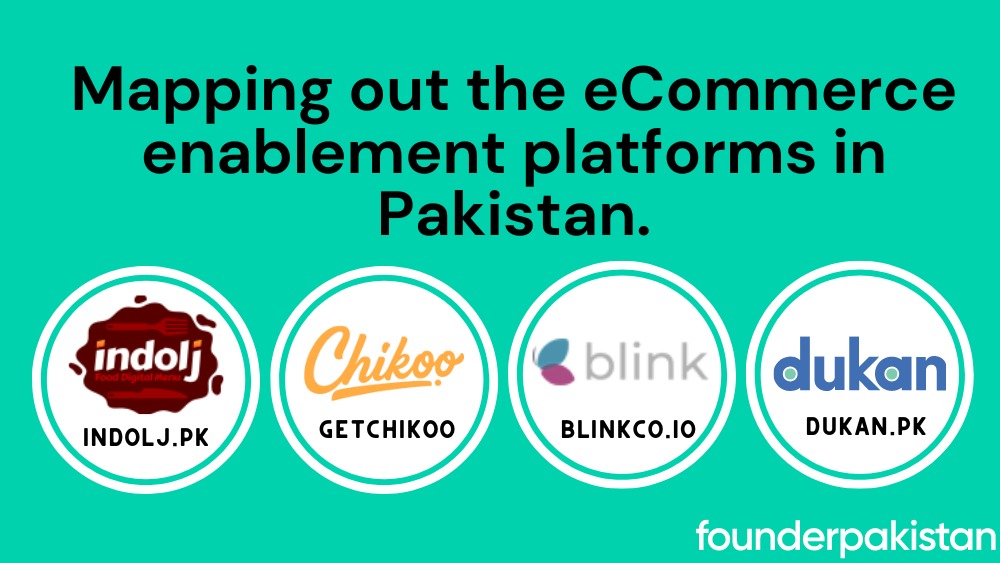 eCommerce enablement platforms allow merchants to manage their business online. According to send pulse, the definition is, "An eCommerce enablement platform is an end-to-end software solution that allows online retailers to manage their business." This type of service encompasses eCommerce website builders, accounting and inventory management systems, as well as customer service infrastructure. "
This Pie chart shows the technology used by the eCommerce stores in Pakistan: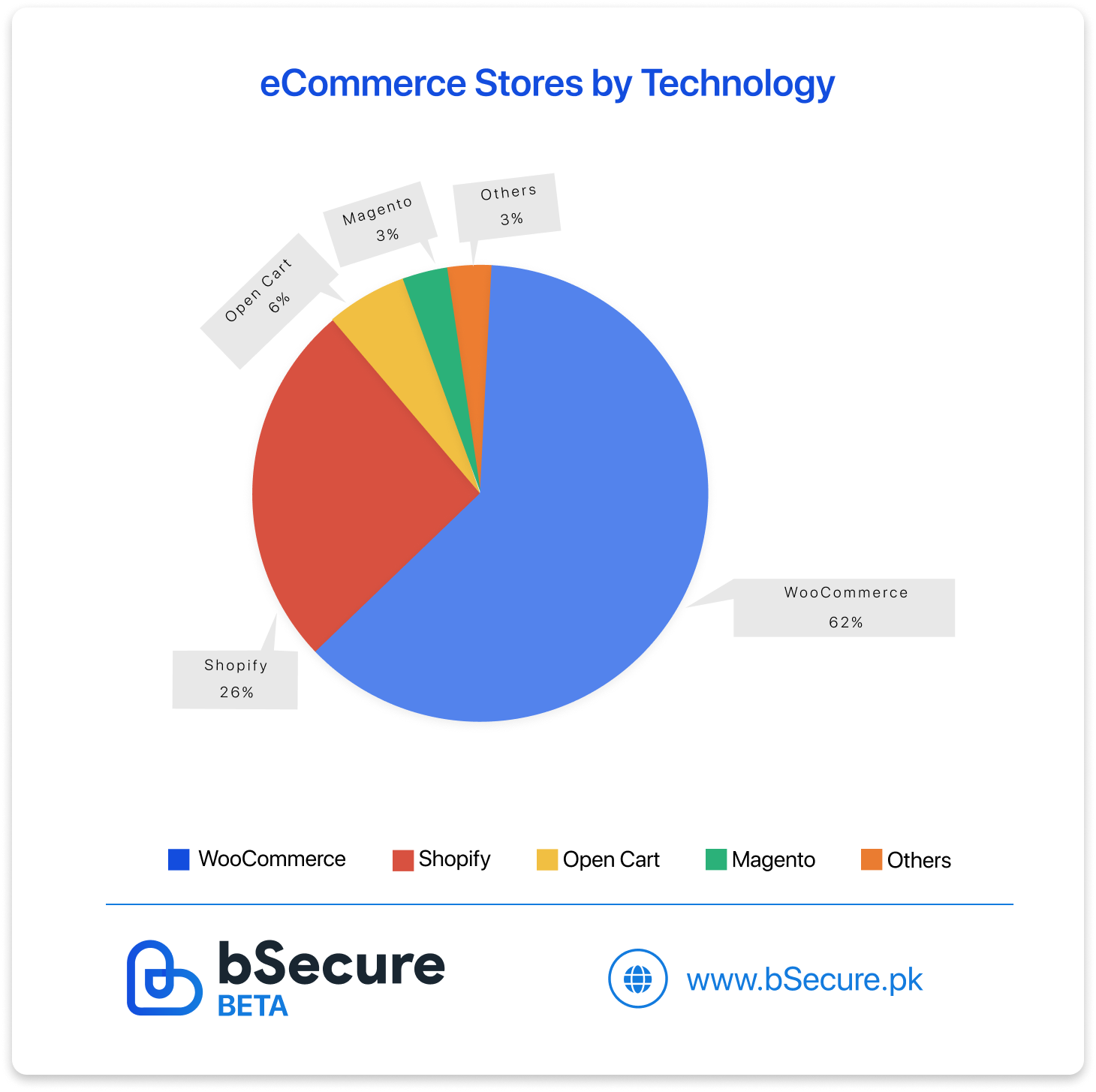 The most common technology used by eCommerce stores is WooCommerce, a plugin available on WordPress. The second most common technology used is Shopify, a technology used by medium and large-scale eCommerce operations, Players that use Shopify are Elo and Bechlo. pk.
Some local solutions that are competing with the global platforms include: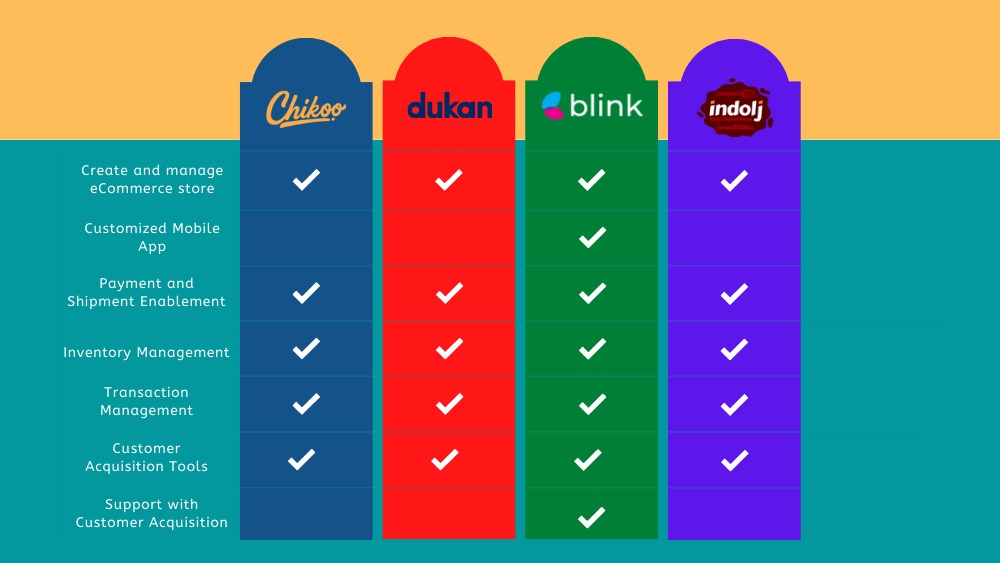 These were just some of the platforms that are working on enabling eCommerce in Pakistan. With the arrival of these platforms comes a new opportunity for solutions that can help shape the ecosystem in the right direction. 
In a recent Twitter space hosted by Better Outcomes, The Hive chief marketing officer Amar Makhdoom shared that the Cheezious pizza brand in Islamabad generates over Rs. 1.5 million per day, amounting to Rs. 40 million per month, with 16 outlets in Islamabad.
"More than 50 crores worth of pizza from just Islamabad, which is bigger than what Domino's and Pizza Hut are doing all over the country, and they're doing it just with the two ways to dine-in and the Blink app," said Makhdoom.
Faizan Siddiqi, a co-host of the Better Outcomes space on Twitter, clarified that apps like Blink do not drive traffic.
"There's more to it, so one model is the aggregators such as food panda, and the other is having their own website, but in that case, they have to have brand recognition and blink and others ourselves included, Chikoo, we help people come online, so that is a great story I think, but you have to build the market and brand right?" said Siddiqi. "So these apps are not driving traffic, so we don't want to mislead people into thinking there is traffic coming in by any of these apps. There will be takers and it is very, very important to have your presence online as opposed to just selling through an aggregator."
"We have commercial growth teams that help some of our larger clients, after their approval," said Syed Sair Ali, the CEO, and co-founder of Blink, in an interview with Founder Pakistan. "We share our learnings through their data which helps to grow their sales directly from their website and app. This service is for just a select few clients who have the potential to grow their business through our help."
He did not comment on the revenue of the mentioned brand in the Twitter space.
Hence it is proven the app itself or just any eCommerce enablement platform cannot help in bringing sales. The company still has to build its brand and recognition. A company can increase its revenue through collective efforts.
Opportunities: 
The example above proves that with an eCommerce enablement platform, some extra services can be provided on the side. such as Blink, which provides performance marketing services that help a limited number of brands increase their sales.
For example, "Product Sourcing" for individuals who want to begin with their eCommerce store can result in another market. For example, Oberlo provides product sourcing services that help eCommerce store owners with dropshipping. It was later acquired by Shopify. 
The arrival of platforms such as Chikoo and Dukan can also result in a plugin marketplace that can allow merchants to customize their stores according to their liking and the features they require: A good opportunity for local software talent?
Another opportunity can be on the supply side, where an agritech or B2B wholesaler partners up with an eCommerce enablement platform to provide raw materials to restaurants, or supplies to a kiryana or supermarket.
There can also be a play between cloud kitchen operators and platforms that help restaurants come online. Cloud kitchens can help these restaurants expand without a hefty operating expense.
"Cloud Kitchen enabled virtual brands or Full-Stack Dark Kitchen players require three things to ensure they can scale with better margins than those achieved via aggregators", said Bilal Sheikh co-founder of Lettus Kitchens. "These three things are a SaaS online ordering platform, such as that provided by BlinkCo, Chikoo, and Indolj, a third-party logistics (3PL) food delivery-focused solution that's integrated with these platforms for last-mile, and finally an in-house-or-external marketing/growth team to drive traffic to the platform. Put these pieces together and you'll be able to successfully add 15–18% (or more) margins to your P&L and successfully secure a path to profitability at scale."
While it is too early to say how the ecosystem will develop over the years, Over time, multiple technology-enabled solutions that aid eCommerce may emerge; however, a large portion of eCommerce remains undocumented and involves small businesses selling through social platforms. With the arrival of solutions that help these small businesses, We can see a constant upward trajectory of the eCommerce sector in Pakistan.