Featured
Did the global recession place the ball with Russian venture capitalists?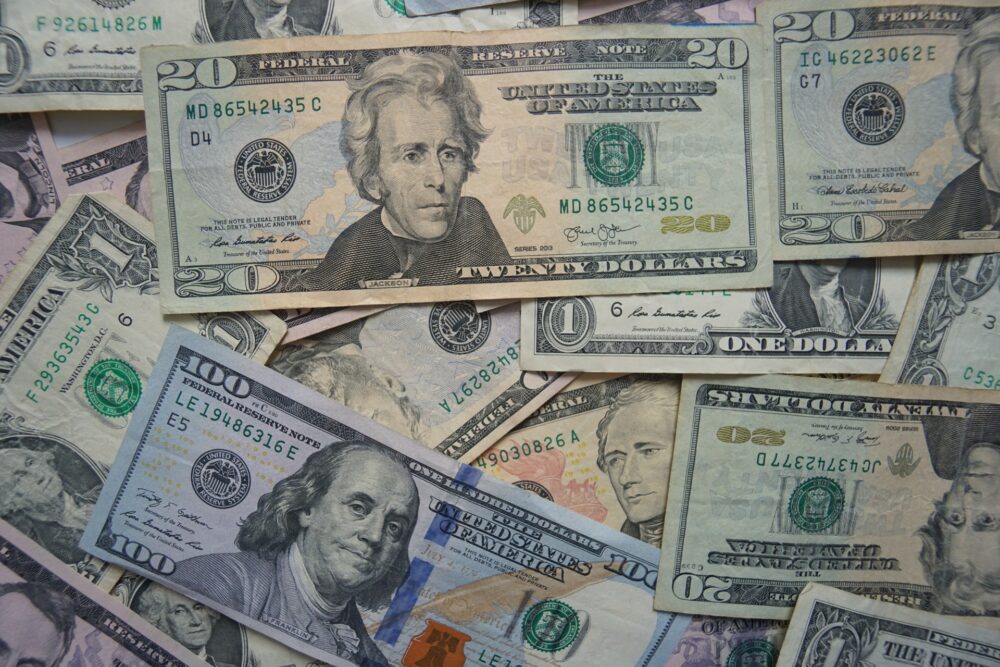 In mid-February 2022, the market capitalization for Veon was $3.3 billion due to growth areas such as digital operator metrics including 4G subscribers, penetration of digital services, data revenues as well as achieving balanced growth across all geographies, including Russia.
Shortly after, Russian forces invaded Ukraine and the US-led sanctions began, resulting in the EU, US, and their allies confiscating of the Russian Central Bank's fiat currency reserves, which were $630 billion as of January 2022.
They also cut off a number of Russian banks from the Swift international payment system. With the assets of the Russian Central Bank frozen, this limited Russia's ability to access its overseas reserves in the form of the dollar, euro, sterling, and the yuan. 
Since currency reserves accumulated by central banks can be taken away, weaponizing the monetary system will have lasting repercussions, such as ending the PetroDollar monetary system. This explains why China is so hell-bent on the digital yuan.
"In a generation hence, when hopefully this sad episode of human history concludes, historians will point to 26 February 2022 as the date on which this system ended, and a new, currently unknown-to-us system sprouted," said Arthur Hayes, co-founder of 100x. "A new neutral reserve asset, which I believe will be gold, will be used to facilitate global trade in energy and foodstuffs."
Follow the money
By isolating Russia from the international financial system, the EU, US and their allies tried to limit Russia from earning through its key oil and gas exports. This isolation is part of the reason the global supply of oil & gas fell, driving up the pricing, and enriching oil companies owned by the EU, US, and their allies.
By the 3rd of March 2022, the market capitalization for Veon fell by 83% to $564 million. This is but one of thousands of examples of companies with ties to Russia that were severely impacted by the dictator-led war on Ukraine, which started in 2014 and escalated this year.
US-led sanctions against Russia blocked allies from doing business with Russia, while corporations were discouraged from continuing to employ Russians or retain them as customers. This is despite the fact that Russians did not vote for the war, which was imposed on them by a dictator.
Companies across the world proceeded to shut down operations and offices in Russia, including cutting off Russians from being able to access services such as TikTok and Netflix. In the latter scenario, Netflix subscribers in Russia launched a class action for loss of service and demanded 60m roubles (£560,200) in compensation.
A letter to shareholders in April 2022, shared that it had lost 700,000 paid subscribers as a result of its withdrawal from Russia, blaming the pullout for its first global drop in subscribers in a decade. 
Despite the loss of subscribers due to a purposeful rejection of customers instead of customer-led attrition, the share price for Netflix went from being worth $174 billion before the earnings call to being worth $74 billion right after.
Along with all this, the money of Russian oligarchs suddenly became off-limits for VC funds and for VC-backed start-ups.`
Wokeness dies in bear markets 
Flash forward to June 2022 and the Federal Reserve in the US has come out with a plan to tackle the inflation caused by the point of origin that is rising prices for oil & gases, propagated by US foreign policy to cut off Russia's ability to trade it's own oil & gas through Swift channels – though trade continues with certain EU nations and China.
When the Federal Reserve hiked its benchmark interest rate by 0.75%, this led to savings becoming more attractive than spending. At the same time, capital became more expensive to acquire. 
Credit cards, student loans, home and car loans, banking, and savings accounts have been impacted for better or worse, all assuming rational human behavior that lowers needless consumption. In short, it is the beginning of a recession, led by the US.
"Funding is oxygen for ambitious startups; for many years Pakistani companies were running on thin air, and it was only in the last 24 months, that we've seen fresh air being pumped into the system," said Raza Matin, the co-founder of Brandverse, a subsidiary of Pathway Capital Partners Ltd. "It is unfortunate, that it has all come to an end this early, but nonetheless, Pakistani companies will go back to the true, tried and tested model of grinding it out."
As VC funding dried up, multiple start-ups across Pakistan have downsized by an average of 30%. This number is based on KIBOR being 13.75% and with an increase of 200 bps, we reach 15.75% where any sane business person would assume a 2% to 3% market risk factor. This equals 17.75% in year one and 24.65% in year three. And CFOs round up.
Once shunned by the start-up ecosystem, Russian venture capitalists, Russian oligarchs, and companies with Russian ties have found themselves welcomed with open arms as regular VCs pulled out of investment deals amid the new move by the Federal Reserve.

"As far as Russian money goes, it's all a means to an end, I don't think VCs and founders can be too picky when it comes to where the oxygen comes from, especially in do-or-die scenarios," said Matin. "If the Russians are willing to continue to take big bets on Pakistan, we would be fools not to take them up on their offer and scale-up, when everyone is scaling down."
Amid a slew of news that start-ups across Pakistan are cutting back on parked talent, Veon Ventures announced a $15 million investment into Dastgyr, a B2B e-commerce marketplace platform, which raised a total of $37 million at a rumored $100 million valuation.
Sources told Founder Pakistan that the deal was meant to be $45 million in total – including Veon Ventures as the lead investor – and stalled due to a collective of VCs expressing concerns about being tied to a company transaction with Russian venture capitalists.

"As long as the Russian investors are above board and established names like Veon, Pakistani startups should not face any issues in the long run," said Shehryar Hydri, managing partner at Deosai Ventures. "For now, there will definitely be delays in payments and stricter due diligence but this will not be a show stopper."

He added that once the investment has landed and the source is cleared by the mainstream banking system, the risk to the startup is minimal. That said, he cautioned that founders should definitely be more careful when dealing with unknown angel investors or entities that have a chance of being flagged down the road. 
With VC-backed funding drying up, these concerns appear to be secondary, so long as funding is secured to extend the runway or propel growth. By Q1 2022, Veon moved its headquarters to the Netherlands and successfully sold its Russian tower assets to Service-Telecom for RUB 70.65 bn. Investor concerns remain with regard to Russian roots.
All that glitters
"I don't think VC funding drying up can be saved by Russians alone," said Faisal Aftab, co-founder, and managing partner at Zayn Capital, in an interview with Founder Pakistan. "This is linked to Federal Reserve rate hikes and a risk-off environment. Will be back as soon as the Federal Reserve cuts rates again – or prints – this is a mathematical certainty."
He said that the Veon investment into Dastgyr is a one-off case and that the current landscape is based on US central bank interest rate policy. He added that the capital at play is institutional, stating that the majority of capital in Pakistan and the world has come from the US and Europe.
"This is a global phenomenon where VC capital has dried up similar to the post-dot-com bubble," said Aftab. "But will come back in abundance. The winners will be those that make it through these 24 months from the existing pool of companies funded. The new investment will be limited as there is no need to fund ideas with $1m that may not survive 24 months."
He added that Pakistan is just a cog in the larger global capital flow, pointing out that as a general rule, a strong US dollar cycle impacts every asset on the planet. In a Twitter thread aimed at worried start-up founders, Aftab cautioned that while the light at the end of the tunnel might seem far off, worried start-up founders must be cognizant that markets are cyclical and a pullback was expected after the great asset pump of 2021.
"Venture capital is not isolated from a global recession," said Aftab. "We are headed towards a global recession caused by the US Federal Reserve to fight inflation, which is 8.6% in the US. They have not seen such inflation for 40 years."
While the previous cycle was optimized around greed and short-term wins, the current cycle requires a genuine talent to know which horses to back, where to find them, and most importantly to build relationships. The signals for each have changed dramatically, solid fundamentals and actual businesses are in vogue again.
"Limited partners will be watching every move like hawks and the optics of any mistake or error of judgment will be magnified tenfold," said Henry Joseph-Grant, CEO & co-founder at Send-Off. "All of this happens as the intel available to founders now is becoming more and more transparent in terms of predatory, selfish, unsupportive, bait and switch moves."

He predicts that start-ups like Pipe, which create new funding options through new super-connected micro funds, will create a dramatic power and dynamic shift away from investors to founders. 
Grant foresees that deals will become much more competitive, while investors who could leverage being part of the inner circle, old boys clubs, and goal hang are going to have to be flexible, move fast, or lose.
Mehvish Waliany to join Alkaram Studio as chief operating officer