Featured
Why are apps in Pakistan launching their advertising verticals?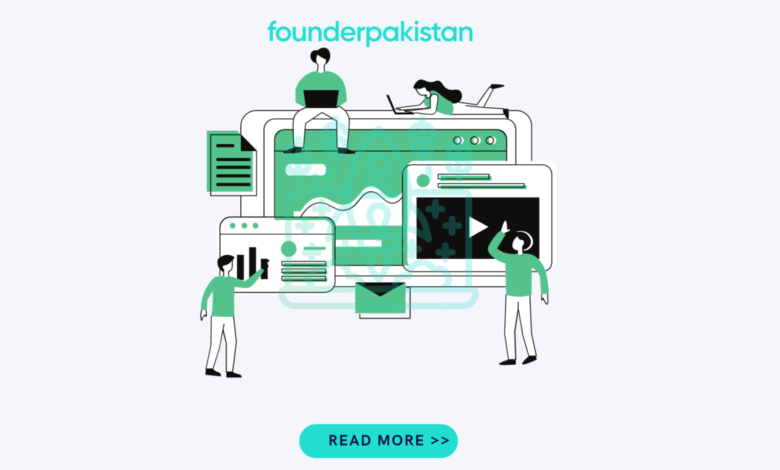 In March last year, Careem announced it was partnering with Lambda Marketing Solutions in order to launch a digital out-of-home (DOOH) ad platform. A year later, Swvl began to offer out-of-home (OOH) advertising placements on its vehicles.

After Foodpanda successfully sold its own media inventory to willing advertisers, intent on driving clicks to their Pandamart listings, Krave Mart followed suit. Understanding that the path of winning in this space is direct reseller deals with the largest media agencies, Foodapanda locked GroupM in the region while the Delivery Hero-owned marketplace works with Brainchild in Pakistan, as its media agency.

"What foodpanda has done is very similar to Uber's initial effort," said Umair Saeed, the chief operating officer of Blitz Advertising, the largest sports marketing agency in Pakistan. "The user has a strong motive to keep looking at the confirmation screen, multiple times actually, as the information on their order & ride is constantly being updated. In the attention age, only a fool would let this opportunity of monetizing their app user's attention go."

He said that this medium is only responsible for the effective delivery of the message and he believes this method is effective. He added that when advertisers and agencies are making their direct deals with these platforms, they need to do their own homework.

Any additional revenue stream and growth avenue must be capitalized in the low-margin and often unprofitable world of technology products and marketplaces. The addition of advertising as a business unit is often seen in the product roadmap of technology-enabled companies, capitalizing on either their traffic or offering advertisers a chance to direct traffic toward their owned sites or their listings within a marketplace.
"Daraz, Foodpanda, PakWheels, and OLX are the platforms that allow on-platform advertising," said Ghulam Jilani Kothari, a business director at GroupM Pakistan. "OLX and PakWheels are the ones that allow advertisers to buy their inventory through a supply-side platform while Daraz and Foodpanda do not."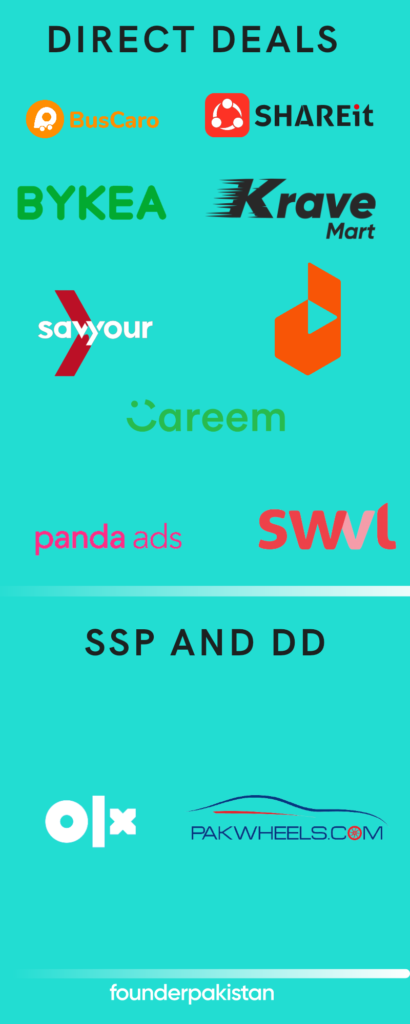 Digital advertising spending is primarily directed at the platforms with direct and premium reseller deals with media agencies, notably Meta and Google, which command the largest share of the digital spending pie. They also have on-ground sales and support teams through Dial Zero and agencies such as Brainchild Communications.
Given the number of platforms and apps monetizing the eyeballs of their daily active users via the display advertising channel, for these business units to scale, they will have to allow some of their media inventory to be sold through a marketplace for ads. Traditionally, this is the Google Display Network, but in this particular case, a private marketplace (PMP) would be the relatively better choice.
"10-20% of digital publisher's media ads are sold in direct sales," said Zaayer Ali Merchant, the chief operating officer of Z2C Limited, a venture catalyst that invests in media ecosystems. "For example, if a platform is receiving a million impressions, then 200,000 of those impressions are sold and the rest are often listed on the open exchange where they sell for cents on the dollar. That's where a PMP/reseller can come in and monetize those impressions for a much higher CPM."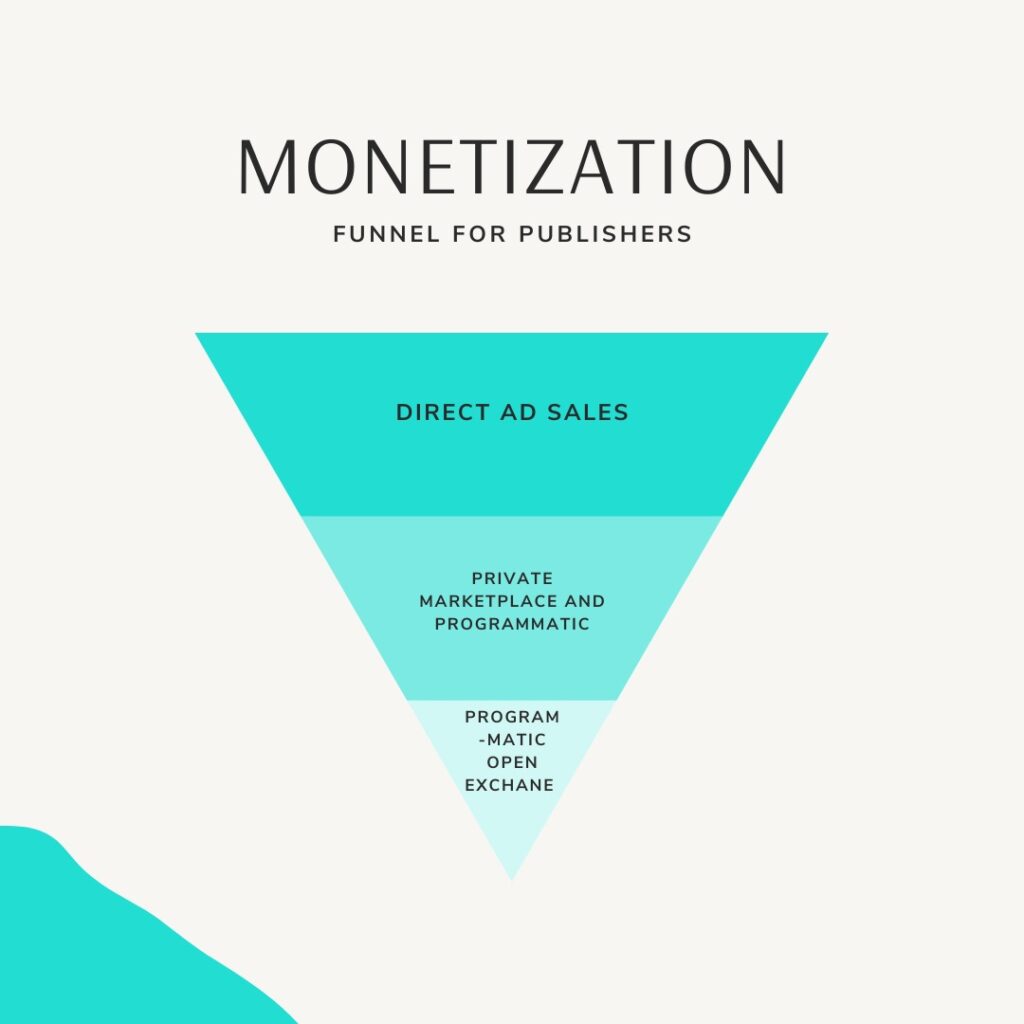 He said that these eCommerce platforms will have premium inventory e.g between 7-9 pm, which will be sold off really quickly. He added that the non-premium inventory will be sold on the open exchange. Whereas the premium inventory can be sold off for e.g 80 cents however the non-premium inventory will be sold for 5 cents.
Sources at GroupM Pakistan, which recently launched the INCA influencer solution in Pakistan, shared that a PMP is in the works. Given its deals with Foodpanda and Retailo, including conversations with Krave Mart, sources at Brainchild Communications also hinted that the largest media agency in Pakistan is on the verge of putting together its own PMP.

This is credible due to parent company Z2C launching a second-party data marketplace on top of Oracle BlueKai and also helping publishers monetize their data. This part matters because in order to scale access to the premium inventory offered by Bykea, Careem, Daraz, Krave Mart, Swvl, and other marketplaces, they could be linked to a PMP for marketplaces ad inventory.
Like the self-serve advertising tools of Google and Facebook, this would democratize access for digital media planners nationwide, regardless of their network affiliations. Without free and transparent access to the digital media inventory, real-time pricing, and premium inventory in a contextual context – such as the estimated time arrival page on Foodpanda – these monetization efforts will struggle to scale.
An independent media auditor may recommend ameliorating measurement tools such as post-purchase surveys, focus groups, geofencing, and quick response codes with new metrics that leverage location data from mobile providers and other opt-in sources.
–
Platforms all over the world follow this practice, and a trend of Pakistani platforms launching their own advertising vertical is another step by these platforms to monetize further from these platforms.
Apps in the consumer space may have a special advantage over others as advertising on these platforms may be more conversion oriented, this is not something new, big chains like supermarkets charge brands for advertisements and placements, and the experience with consumers will be online and more trackable.
Players like PriceOye, Prislo, and Savyour have been running successful advertising-based businesses in Pakistan, which tells us that advertising-oriented verticals do have a use case here in Pakistan.
This new development creates vast opportunities for all the players in the consumer space to monetize their traffic and it also creates opportunities for players in the advertising inventory supply side.
This new development will also offer new placement options to media buyers alike.
Disclaimer:
Reach me on [email protected] or Linkedin if you think we might have missed some players in the space having an advertising vertical