Tracker
Is Retailo downsizing due to the global recession?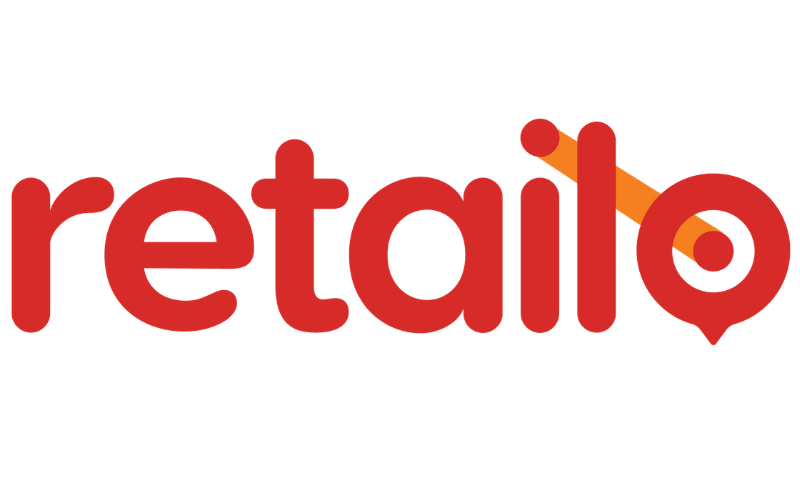 Headquartered in Riyadh and founded in July 2020 by Talha Ansari, Wahaj Ahmed, and Mohammad Nowkhaiz, Retailo positions itself as the one-stop shop for SMEs and retailers, enabling them to discover and procure products for their stores with the promise of having them delivered in 24 hours.
The total funding raised by the company amounts to $45 million, Retailo also acquired Dubai-based DXBUY recently to fuel their growth objectives in the MENAP region. According to LinkedIn Insights, the company has 572 employees spread across all its markets in the MENAP region.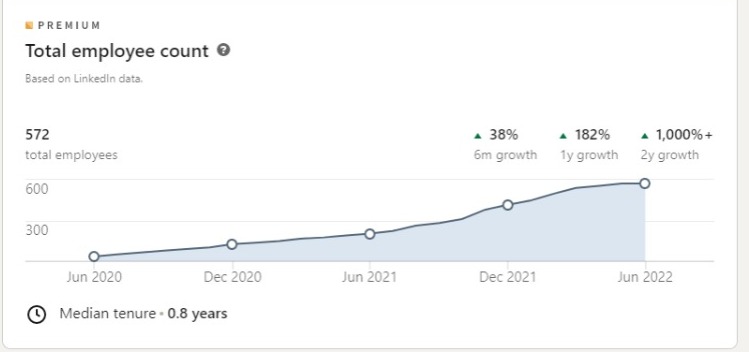 Several employees are now claiming that they have been let go by the company as part of the recent downsizing.
The number of employees downsized is not clear as of now, and the company has not made an announcement however our sources tell us that around 50 employees have been downsized from the Retailo team in Pakistan.
More numbers are coming in as people announce this news on their personal LinkedIn profiles. Despite reaching representatives of Retailo for comment and clarification, none responded within the stipulated deadline.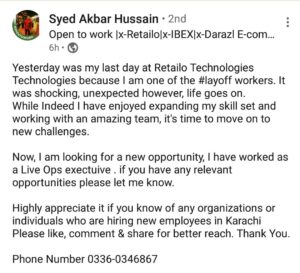 Why is this happening?
As VC funding dries up, multiple start-ups across Pakistan have downsized by an average of 30%. This number is based on KIBOR being 13.75% and with an increase of 200 bps, we reach 15.75% where any sane business person would assume a 2% to 3% market risk factor. This equals 17.75% in year one and 24.65% in year three.
Ergo, start-ups across Pakistan have slashed their burn by 30% in order to extend the existing runway based on the cash at hand. They are also finally implementing the seven ways startups should reduce OPEX. It's an economic downturn, and no one is immune.
After crossing Series B or the same level of financing in terms of equity or debt, founders usually are single-digit equity holders of the company, so their say is limited to the day-to-day ops of the company, so really don't have much say. Given that venture capitalists are funded by banks, their financing is linked to interest rates and risk.
When the Federal Reserve took a swing at inflation with the largest rate increase since 1994, VCs had to somehow make the funds – raised from LPs with money that comes from fixed or variable income assets – last longer. In turn, the founder or CEO is asked to reduce the burn rate, and increase the duration of a worst-case scenario, so they downsize so that others may survive or grow.
"Remember that these are dark times," said Saif Ali, executive director of Dastgyr. "Help your fellow man. Do not kick him while he is down. And quit the armchair criticism. Most of you haven't even run a lemonade stand. That being said, Dastgyr is also prioritizing candidates that have been directly affected by the recent layoffs at Airlift."
This generosity will likely also extend to Retailo and similar start-ups.
–
Disclaimer: This is a developing situation, the numbers above can be different.