Tracker
Google to launch operations in Pakistan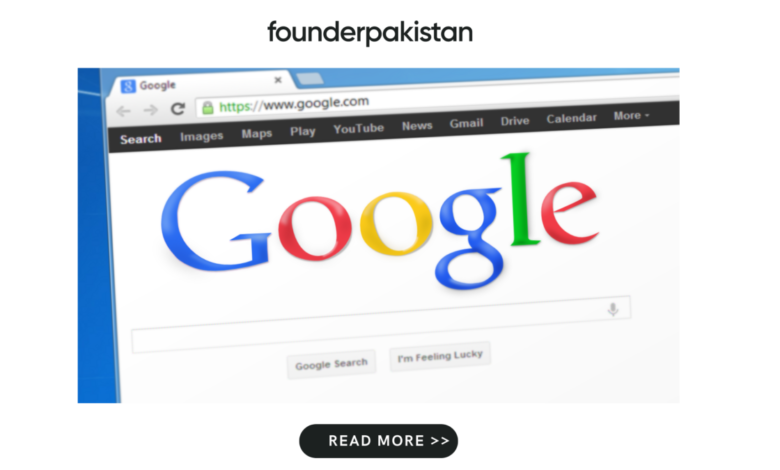 Google, a technology giant part of Alphabet Inc. with a market cap of $1.26 Trillion is planning to launch operations in Pakistan next month.
This announcement was revealed by a government official on Twitter, the announcement also stated that the technology giant plans to launch a 15,000 scholarships program for Pakistani students. A delegation of Google is said to visit the country on December 11th to start operations.
The Advertising landscape of Pakistan is worth approximately $2 Billion according to an article in Profit Magazine. The market is dominated by advertising on digital players since Covid-19 digital ad spending has increased drastically.
Sources working in the advertising space told Founder Pakistan that digital ad spending is approximately 30% of the $2 Billion market which comes up to a figure of $600 million being spent on platforms such as Facebook, Tiktok, and Google.
In 2020 Pakistan saw the entry of Facebook by partnering up with Dial Zero as its official sales partner in Pakistan, the country in early also saw the arrival of TikTok in the Pakistani market when the ByteDance-owned platform partnered with Jack of Digital as its official re-seller in Pakistan.
In 2022 the advertising ecosystem also saw the launch of Snack Video which partnered with Spacebar a company affiliated with Dial Zero. The usual roadmap of tech players launching in Pakistan has been through partnering with local players the roadmap of Google's launch is not clear as of now.