Tracker
Start-ups are rapidly losing brand equity, says Z2C Limited director Babar Khan Javed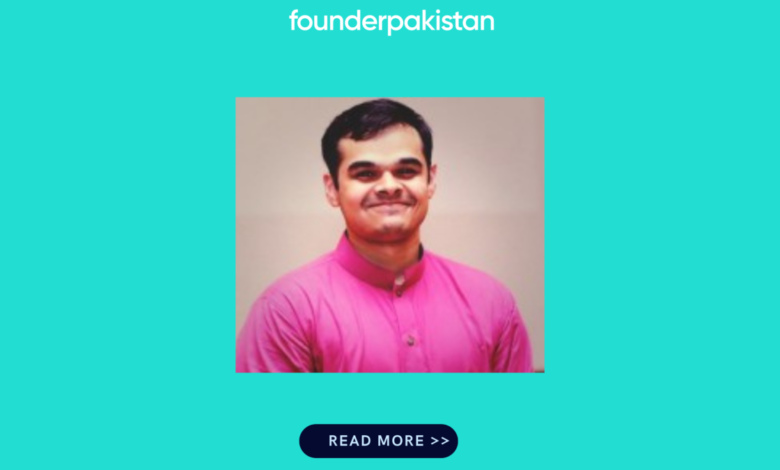 A new report from S&P Global Market Intelligence shows that investors funded 135 Asia-Pacific fintech deals in the June quarter, down from 169 deals in the prior-year period.
In an interview with S&P Global Market Intelligence, Z2C Limited director of public affairs Babar Khan Javed said that the factors behind the slowdown include the looming recession, geopolitical turmoil in Asia, and record-high inflation.

Ahead of his upcoming keynote address on Sunday, 23rd October, at +92Disrupt in Karachi, the IMD alumnus says that another reason venture capital firms are hesitant to invest in local startups is due to the overuse of sales promotions during a recessionary or inflationary period.

"The public affairs team at Z2C Limited influences brand equity for the companies we invest in," said Babar Khan Javed, director of Z2C Limited. "A prevailing challenge is that brand equity is diluted in the long run when companies and their founders pursue growth goals with unsustainable pricing practices. These help in the short run with customer acquisition while backfiring in the long run with signaling quality of service or inspiring loyalty."

He said that this had been repeatedly proven through decades of studies conducted by the Ehrenberg-Bass Institute for Marketing Science, which found that price promotions do not have a major impact on subsequent sales and brand loyalty because increased sales result from existing buyers instead of new customers.
This sentiment was echoed at the IPA's Global Effworks Conference 2022, where The Long and Short of it co-author Les Binet shared that overdoing price promotions to counter sales decline is a recipe for disaster for brands in the ongoing economic storm.
"Price promotions, on the face of it, appear to be an incredibly powerful tool for stimulating sales," Binet said. "However, that spike is just an illusion. Using econometrics, marketers will find the true incremental volume sales from price promotions to be considerably lower."
In the research paper Stop Discounting, it was concluded that while discounting results in a sales increase, these increases are rarely larger than the sales discount. Discounting can cause cannibalization and can also reduce the number of sales when the sale is not on, as people stock up.

"When you run price-based promotions, they eat into margins, create bullwhip effects on supply, commoditize the brand, annoy retailers, start a price war with competitors, and increase the customer's price sensitivity," said Babar Khan Javed. "Start-ups that rely on venture capital funding love sales promotions to demonstrate product demand and traction while forgetting that doing so unprofitably signals are weakness in market product fit."

He said that these challenges are resolved when start-up CMOs are re-educated on the perils of promotions. And to point out that a profitably priced product can score the business a higher valuation multiple for the next fundraise compared to a high traction low-profit business.
Babar Khan Javed will be in Karachi this week to share his framework for foreign media relations at the +92Disrupt conference in Karachi on Sunday, 23rd October at the PC Hotel.

Having been quoted as a policy and technology subject matter expert in Business Insider and S&P Global Market Intelligence, coupled with a successful track record in investigative reporting, Babar Khan Javed will be covering his mindset and framework in securing high-quality thought leadership opportunities with tier-1 media around the world.