Tracker
Sturgeon Capital expands its investment team in Pakistan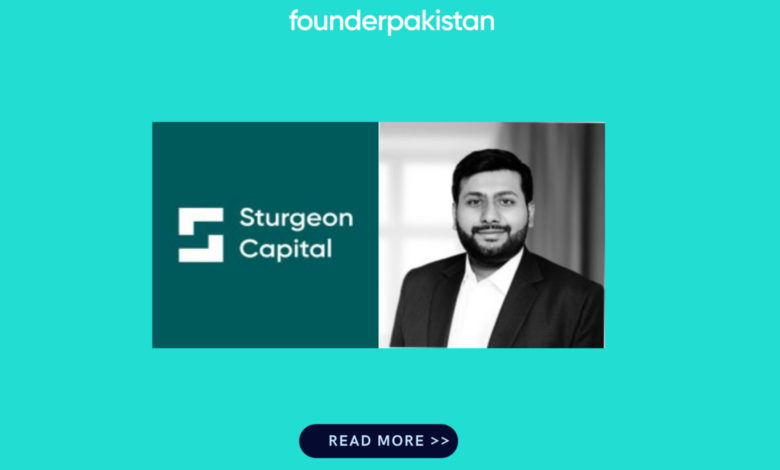 Sturgeon Capital a private investment boutique has expanded its investment team in Pakistan with its recent hire of Saad Hassan as a Principal based in Karachi, Pakistan, he will be integral to leading the firm's investment activities in the country in addition to being a key member of Sturgeon's Investment Committee for all early-stage investments.
Sturgeon is an investment boutique with $280m in AuM focused on Frontier Markets, particularly on startups in Pakistan, Bangladesh, Egypt, and Central Asia. The firm's portfolio of companies operating in Pakistan includes ZoodPay, Trukkr, Finja, Medznmore, and Abhi.
"We believe that local presence in our countries of focus to be vital both to our investment process and to the founders we invest with. Saad's rich entrepreneurial background working as a founder and investor internationally and in Pakistan will further our aim to invest in and help build the leading technology companies in the country. I couldn't be more pleased to start working with him", mentioned Kiyan Zandiyeh, CEO at Sturgeon Capital.
Previously a senior member of the VC team at Pakistan's largest bank, Habib Bank Limited (HBL), Saad Hasan has an extremely strong track record as an operator and an investor, and his joining furthers the firm's long-term commitment to being an investor in the burgeoning technology eco-system in Pakistan.
Saad has a decade of experience as a founder, executive, and investor in both emerging and developed markets. As an investor, he has worked for Morgan Stanley, Qatar Airways, and JLL handling diverse mandates in Corporate Development, Venture Capital, and Private Equity, primarily in emerging markets.
From 2017 to 2019, Saad co-founded and successfully scaled Jrop, a North American Mapping as a Service company that pioneered last meter routing for ride-sharing companies.
In 2019, while visiting Pakistan, Saad Hasan was astounded at the penetration and growth of social media and messaging apps such as WhatsApp and Facebook, where more than 35m Pakistanis were monthly active users at the time (today, this number is estimated to be 60m).
By contrast, mobile banking apps in Pakistan had less than 10m monthly active users across all financial services platforms. Including digital payments companies such as EasyPaisa and JazzCash, the number today is estimated to be 20m).
This realization led Saad to work with Foree and start working as an early operator in the rapidly Pakistan's rapidly growing FinTech ecosystem before moving to an investor role at HBL in 2021.