Featured
Can Swvl beat Careem in the vehicular out-of-home advertising market?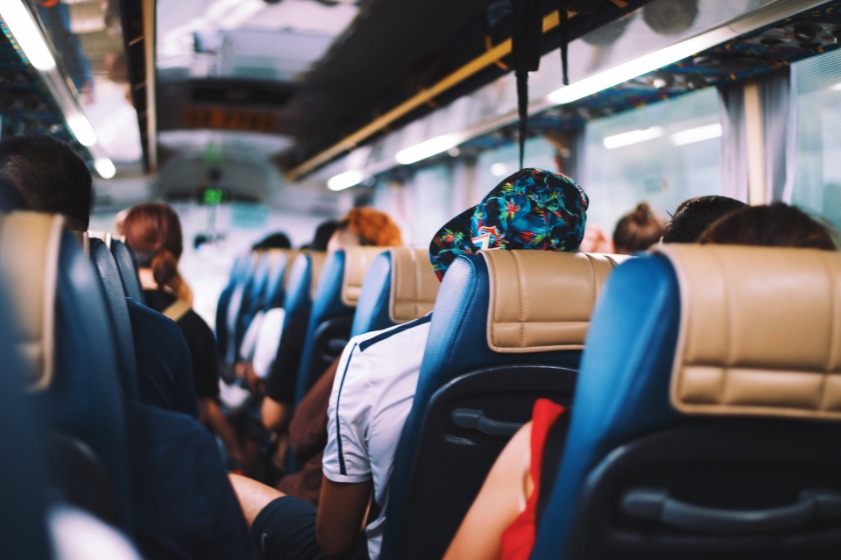 It may be too late for Airlift and Bykea.
Across the mobility ecosystem, margins are razor-thin due to business models fixated on a singular vertical. This impacts share prices, market valuations, and the ability to add additional revenue streams for the super app play. 
The lockdowns resulting from the pandemic led to shares of Uber, Delivery Hero, and DoorDash peaking at $61, $142, and $245 respectively. Roughly a year later, the share prices are down by 26%, 33%, and 49% respectively. Even with low margins, enough gross merchandise value and revenue growth can contribute to sizable chunks of revenue.
And with the rise of ecosystem players, it has become easier than ever for HoReCa brands to own the last mile of the delivery ecosystem instead of relying on food delivery companies. This business decision has further been justified by customer experience issues that originate at the last mile, which in turn hurts the brand equity of HoReCa companies. 
Furthermore, and rightfully so, food delivery companies and eCommerce marketplaces have a policy against sharing customer data and tracking pixels associated with customers visiting their sites. This is justified through the concept that when a buyer is visiting – for example – Daraz or Foodpanda for instance, they have chosen to share their data with these platforms and not the brand – for example – Khaadi or Nandos. The point of view of food delivery companies and eCommerce marketplaces is further that they are not data brokers.
This rationale has prompted forward-thinking marketers to create an owned platform that can capture both in the interest of circumventing the issues that are expected due to the erosion of cookies in 2023. While there is an option to work with a second-party marketplace for premium publishers as well, it is wise to start with a first-party data approach that originates with an owned platform. In Pakistan, notably, South African multinational fast-food chain Nandos has delisted itself from Foodpanda in a bid to retain the double-digit sales margins absorbed by the online food and grocery delivery platform owned by Delivery Hero.
And so the largest food delivery companies in Pakistan, be it McDonald's, Dominos, Nandos, and others have already tripled down on platforms which will lower their need and the business case to partner with Foodpanda. As a counter to this, the food delivery companies around the world have started delivering groceries as well, the top example of which is Pandamart.
Understandably, delivery companies that are dependent on motorbikes can only rely on the attire of delivery personnel adorned in bright pink or shocking green, or ugly yellow to communicate the brand codes associated with their business. Further monetization for companies in this category, such as Foodpanda, comes in the form of in-app native advertising that may suggest a certain restaurant more often than others.
"Bykea has a banner on its home screen that it will start to push to advertisers," said Muneeb Maayr, the founder of Bykea, an on-demand ride-hailing, food, logistics & payments company focused on leveraging motorcycles in emerging economies to transport people and parcels in the fastest and most cost-efficient manner. "We're looking into using our traffic for advertisers and may commence third-party advertising soon."
For delivery companies that are vehicles agnostic, such as Airlift, Careem, and Swvl, an additional monetization stream rears its head in the form of vehicular out of home (OOH) advertising, as initiated by Careem in Pakistani mainstream form this time last year. This, of course, is part of the overall Uber product roadmap, with Advertise with Uber initiated in mid-2015 with car-top advertising, reaching audiences in a new way at the street level.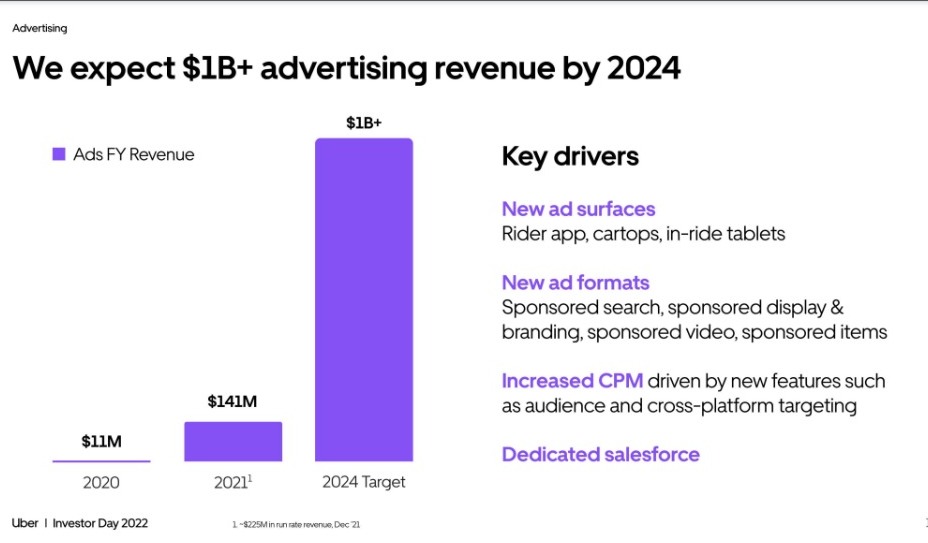 Shortly thereafter, replicas of Uber in other parts of the world introduced their own variations such as GrabAds in 2018 and digital OOH (DOOH) advertising solution GoScreen in 2020 from the Indonesian on-demand multi-service platform and digital payment technology group Gojek.
Speaking to Profit magazine during the week GoScreen launched, Maayr said that the DOOH advertising solution was currently not feasible for Pakistan given that its costs incurred by city permissions are upwards of five thousand rupees per day for a maximum of three to four zones in a city. He said that the revenue outcomes as a function of the costs of operating at the sophistication of GoScreen would not be commercially feasible for Pakistan. 
As first reported by Profit magazine, Careem launched its own DOOH platform in partnership with Lambda Marketing Solutions, through which LED screens would be installed on the back of passenger seats for backseat passengers to view content and ads on. There was also meant to be a self serve advertising planning platform, intended to allow advertisers and agencies to place ads and content on up to five thousand data-sim enabled tablets installed in vehicles, measuring and monitoring performance in real-time.
Now tech-enabled ridesharing services provider Swvl has also initiated its own OOH advertising vertical around its shuttles to include one-way vision or back window branding only including full wrap, half wrap, in-bus advertising, and an option to sample products that are dry or wet.
"Swvl has a total of around two thousand shuttles across KLI, Rawalpindi, and Faisalabad which includes inter, intra-, and corporate categories," said Bilal Safder, the head of ancillary business at Swvl. "The main ambition of Swvl is to tap the mass bus transit roads catering to massive transportation demand via its growing supply, however, it offers around 30% of its total supply capacity for branding, sampling, activation, and research purposes to earn ancillary revenue from this."
Even with Swvl being a technology-enabled company, the company will need to rely on meetings and relationships building activities with media agencies under WPP and Publicis Groupe in order to secure advertisers that utilize the shuttle advertising services. Safder said that interested advertisers can either email him at [email protected] or reach Swvl regional offices in Karachi, Rawalpindi, and Faisalabad.
"Right now Swvl manages the entire business development, creative, operations, and executions ambit of the ancillary vertical itself," said Safder. "However, in the long term, the plan would be to onboard and divide the responsibility across along with the extra bandwidth wherever it is needed across Pan Pakistan for inter, intra- and corporate verticals of Swvl through renowned agencies."
This new business division will be directly competing with all manner of bus, shuttle, and transportation services, the most well placed of which will be Careem. 
"We don't have any set amount," said Madiha Javed Qureshi, the director of communications and public relations at Careem. "It mainly depends on clients' requirements. We have branded up to a thousand cars in the past for a single client and can brand more. The only requirement is that the client has to inform us ideally a month before the planned launch so we can make all the necessary arrangements."
Careem's SKUs in the car-branding vertical include backscreen branding, full car wrap, partial car wrap, and a car screen. Similar to Swvl, Careem depends on advertisers and agencies reaching them on an email address [email protected] for a quote, with Qureshi adding that she is not aware of anyone working on the self-serve tool. She added that awareness of the service is through case studies, meetings with media agencies, and a strong sales team that works across the super app's offerings.
This may include the HoReCa companies, airlines, NGOs, and other companies that work with Careem to allow its millions of users in Pakistan to avail of freebies in exchange for their points. The sales teams at Careem, in securing these loyalty points rewards exchange deals with service providers, may also sweeten the deal with offers for vehicular branding, creating multiple touchpoints for in-app and OOH advertising, with the former being the point of conversion.
"As compared to a billboard which is static and a fixed asset besides being a bit expensive to be affordable for all brand and advertising gurus, Swvl advertising seems to be priced at least 1/5th of the cost of it," said Safder. "Besides being mobile and on the go – like a moving billboard or a float running on the main busiest roads including serving passengers within the gated communities – this allows advertisers to get more reach and more impressions in areas where even agencies or brands don't have access to do branding or marketing."
It remains to see whether Swvl can catch up to the super app prowess of Careem.
Startups in Pakistan are continuously looking for other sources of revenue to keep their core businesses models afloat. Startups around the world go through this process so they can counter their loss-making vertical with other sources of revenue.
Mobility startups in Pakistan have a very high cash burn model because all the dollars are spent on acquiring and retaining customers, also some costs shoot up their operating costs. The super app play, mastered by Careem, is one such means of improving CLTV.