Tracker
What did Dastgyr and Z2C directors present at +92Disrupt 2022?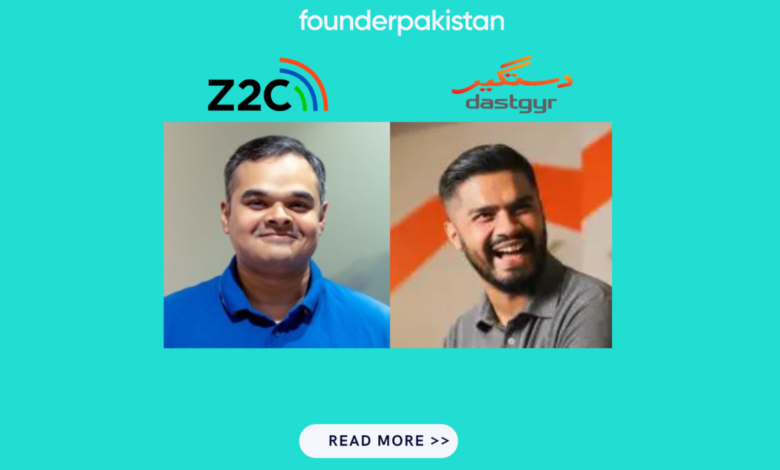 According to several viral posts on LinkedIn and Twitter, the 92Disrupt 2022 in Karachi ended with the merger of two separate workshops: "how to build your founder persona" with Dastgyr executive director Saif Ali and "how to secure international press" with Z2C director Babar Khan Javed.
In a LinkedIn post, Brand & Media Learning Hub founder Sohaib Hassan said that Saif Ali spoke at 92Disrupt 2022 about the importance of having a personal brand and that your success is determined by the actions you take towards your passion, multiplied by the number of people you effectively communicate your passion and activities to.
An example shared during the workshop was that when the TikTok ban fiasco was happening in Pakistan, Saif wrote a LinkedIn post about it, as did Penumbra's Habibullah Khan.
It was then revealed that Babar Khan Javed – a reporter for Profit magazine at the time – approached his peers at the NYTimes and pitched both POVs for coverage, starting the initial wave of popularity for both figures. This is also how Saif was on the podcasts with TBT and KKGK.
Saif Ali concluded: Expertise + broadcasting your expertise = expanding luck surface area.
In module 2 at 92Disrupt 2022, Babar drew from his experiences in investigative journalism exposing white-collar crime, his experiences of building a digital advertising business from scratch, and his B2B marketing experience for leading technology brands.
He spoke about the mindset of market orientation, which must come to terms with the reality that you are not your target audience and, therefore, you will not determine what the content/creative is without the involvement of a content/creative expert poured through audience data.
Mirroring the talk by Saif, Babar drew from his public affairs and policy lobbying education with the Chartered Institute of Public Relations to share with the audience the mindset building blocks of how to engage with the international press, the rules of building a master narrative, how to craft concise statements for Tier-A media, how to pick a spokesperson, and why a solid DEI strategy can be projected by prioritizing POVs from female executives.
Learning this is immensely valuable for Pakistani companies that have targeted stakeholders outside the country and want to shift the perception of Pakistan in the eyes of the world. Brand & Media Learning Hub intends to bring these two together for future workshops similar to 92Disrupt 2022.