Tracker
Sidra Salman to join Amazon in Prague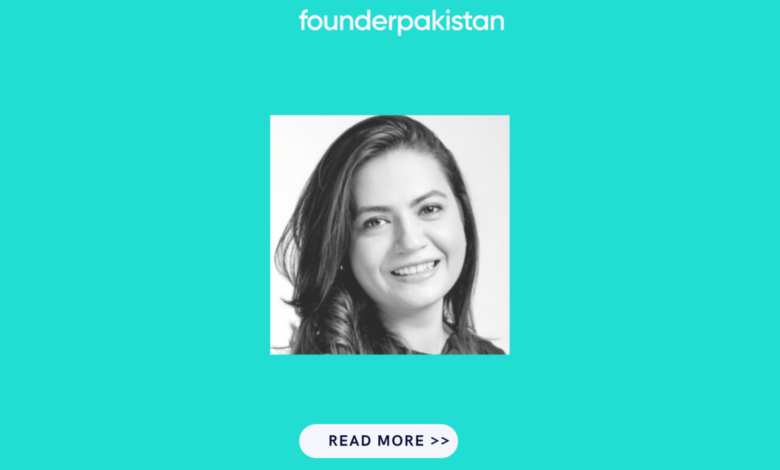 Sidra Salman, a leading name in the Pakistani creative agency space, has resigned from Synergy Group. After over seven years with the Dentsu-affiliated full-service agency group, Sidra Salman is set to join Amazon in Prague.
An award-winning creative, Sidra Salman is a passionate storyteller, brand builder, and communications specialist. Her 13-year advertising industry career has spanned IAL Saatchi & Saatchi, MullenLowe, and Dentsu. She is notable for her work on the #SCWomenInTech Programme for Standard Chartered Pakistan.
In 2020, she was named among the Pitch 100 Women, is an alum of See It Be It, and was the driving force behind a campaign for The Indus Hospital. As the creative director of Synergy Group, she led a 36-member creative department that was spread over three cities, handling a diverse portfolio of 24 active brands.
She delivered campaigns like Standard Chartered's #SheStandsToChallenge, Roche's #Blurfie, #SuzukiAGS, and #KFCFeelGood in the last two years. Simultaneously, as the head of Synite Digital's core function, Sidra Salman was at the forefront of business growth, creative innovation, and talent retention in the Covid-bitten business environment.
Sidra Salman is among a wave of creatives leaving the Dentsu-affiliated Synergy Group, with Ella Hussain joining Liberty Books six months ago and Taimoor Leghari joining Manhattan International two months ago. Sources shared that Murtaza Aftab of Helipad Productions has joined Synergy Group as the new associate creative director.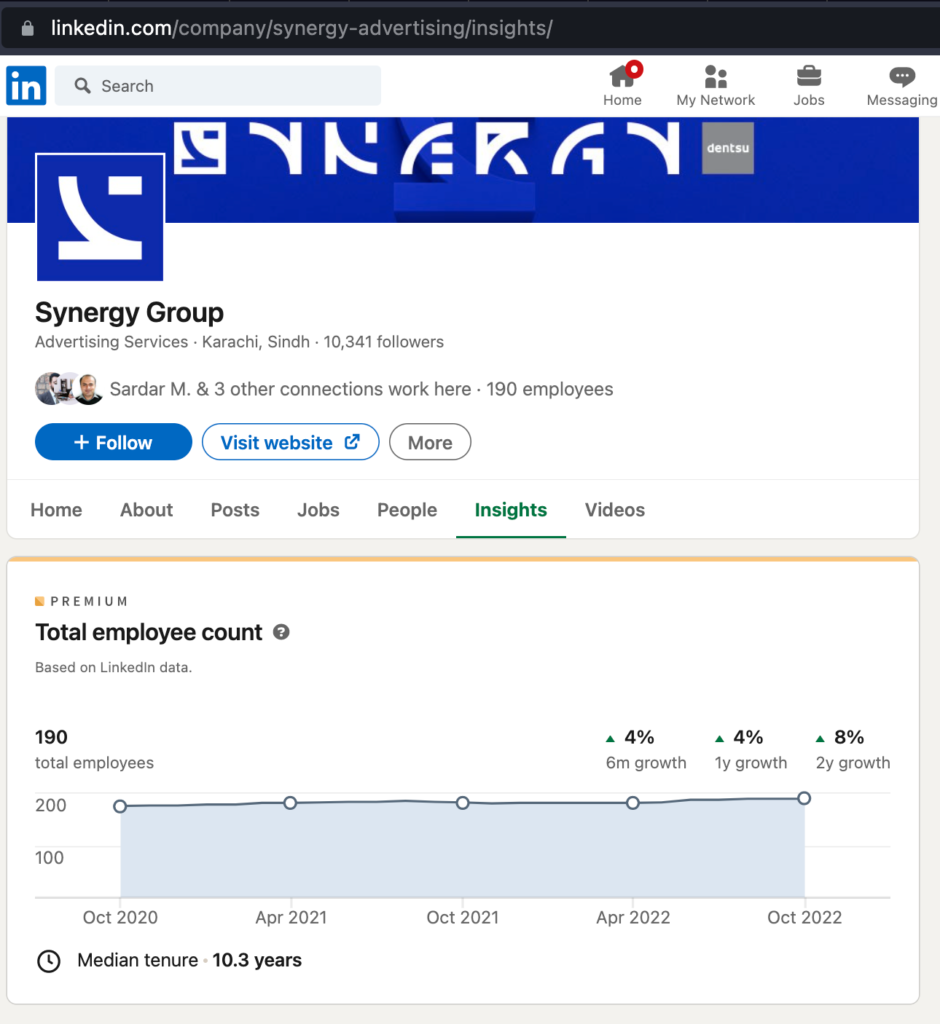 Synergy Group has among the best talent retention streaks in the market, with LinkedIn insights showing a 10-year average. As of the 19th of October 2022, LinkedIn insights data shows that the top creative agency retention durations are:
RED Communications with 6.9 years
IAL Saatchi & Saatchi with 4.0 years
Adcom Leo Burnett with 3.9 years
Blitz Advertising with 3.8 years
Digitz Digitas with 2.0 years
These averages explain why the largest investor in the media ecosystem in Pakistan, Z2C Limited, has hired a head of culture to drive employee retention strategies while eroding the variables that lead to quiet quitting. To learn more about factors driving brain drain in advertising, read the study below by Profit.