Featured
Mapping out all the acquisitions in 2022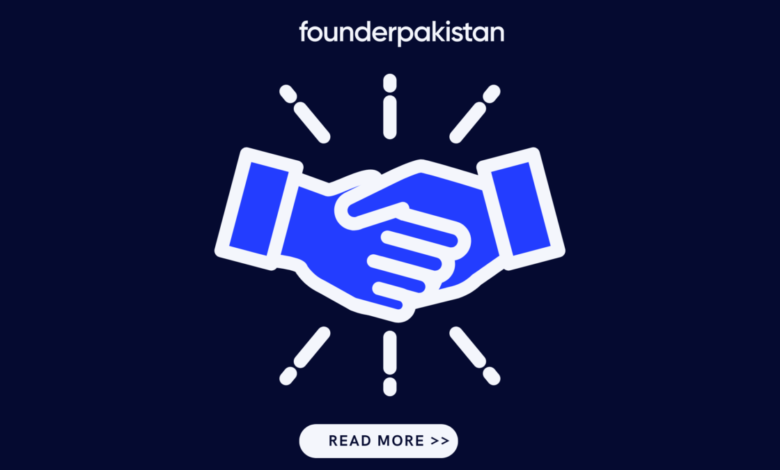 The Pakistani startup ecosystem is still a nascent one, to build up the confidence of future founders the ecosystem needs acquisitions and small exits that pave the way toward the future. In 2022 we saw a couple of acquisitions that help us build the confidence that exits and wins are possible in the ecosystem.
Here are all the acquisitions made in 2022 to date:
1- Entravision a leading global advertising, media, and ad-tech solutions company valued at $444 million announced that it has entered into a definitive agreement to acquire a strategic stake in Jack of Digital, a digital marketing services company that serves as the exclusive advertising sales partner of TikTok in Pakistan. With this investment, Entravision will expand its commercial partnership reach across the South Asian region.
2- Walee a Martech player headquartered in Pakistan acquired UAE-based Mirrorr. The acquisition was a part of the strategy for the Martech giant to expand beyond Pakistan through a series of acquisitions in the MENAP region.
3- Saudi Arabia-based B2B marketplace Retailo acquired UAE-based DXBUY for an undisclosed amount. The acquisition is part of Retailo's expansion and growth plan across the Middle East, North Africa, and Pakistan region and will help the company develop inroads into the hotel, restaurant, and cafe business.
4- ZoodPay, the leading digital lending platform for e-commerce in the Middle East and Central Asia, entered Pakistan by fully acquiring Karachi-headquartered Tez Financial Services (Tez). Through this acquisition, ZoodPay positioned itself as a key new player in the digital lending and fintech industry in Pakistan.
5- DevOps Pakistan, a dedicated community for mentoring DevOps aspirants and building opportunities for DevOps professionals was acquired by UAE-based TecBrix for a figure of $1 million. The acquisition marked the entry of TecBrix into the Pakistani market. The deal was finalized in the 3rd week of July.
6- Cloud services provider Digital Ocean agreed to offer $350 million in cash for the website hosting company Cloudways a tech company with Pakistani origins. The team behind Cloudways also operates different other international and local ventures including PureVPN, Zignaly, and Savyour under the Disrupt.com Group.
7- The first instance ever where a startup acquired a legacy business in Pakistan. Pakistani fintech PostEx acquired logistics service provider Call Courier, establishing the country's largest e-commerce logistics provider. PostEx will now serve 1.3 million users and over 8,000 businesses in 500 cities across Pakistan, with a loan book of more than $12 million.
8- VentureDive, a prominent global full-service technology firm that has worked with clients such as Careem and Tez Financial services, announced the acquisition of NexDegree, a data products and solutions firm.
9- Bagallery, a fashion eCommerce marketplace acquired Emerce.pk, an online fashion eCommerce website. The announcement of the acquisition was made on LinkedIn by Bagallery's founder Mina Salman. The fashion eCommerce giant plans to expand its horizons through a series of acquisitions of private label brands and smaller fashion eCommerce brands as a next step to ensure market dominance in the niche.
10- NayaPay, a digital wallet operating in the consumer fintech space acquired Wali Venture Technologies a Fintech that created a digital experience for consumers to get financing for consumer goods such as cars according to the description mentioned in the company's LinkedIn profile.
Insights
As first reported by Profit magazine Keenu is in talks about being acquired, however, the deal hasn't really closed yet hence, we didn't add it to the list or covered it. To date in 2022 we saw 10 acquisition deals in the ecosystem that have closed, it would have been 11 if Keenu's acquisition was confirmed.
There is a slight bit of confusion here as some of the companies have only Pakistani origins in common but, they are not really based in Pakistan and have themselves registered someplace else. This could have been because of a variety of reasons but our definition is companies that have most of their workforce in Pakistan, and the founders have the origins going back to Pakistan, hence we have added the others to the list as well.
This is a ray of light for the startup ecosystem because before this we didn't really see any acquisitions happening. Speculatively this can be a result of the global recession but we also saw some Pakistan-based startups acquiring those in the MENAP region and beyond.
Here is break down of all the deals category-wise:
| | |
| --- | --- |
| Fintech | 2 deals in total |
| eCommerce | 3 deals in total |
| Technology | 3 deals in total |
| Advertising | 2 deals in total |
FP Insights
"Startups are bought not sold," mentioned Naureen Hyat, Co-Founder and CEO at Tez Financial Services she now heads ZoodPay Pakistan as the CEO after the acquisition of her startup Tez Financial Services.
Startups are bought for the value they bring in, We created a lot of value in the last 5-6 years hence we were the perfect company to be acquired by a global player to make an entry into the Pakistani market, mentioned Hyat on a panel featuring fintech entrepreneurs and builders at +92Disrupt conference in Karachi.
"When we started PostEx, we had only one thing in our mind to create a legacy and create an impact that leaves a long-lasting mark," mentioned Muhammad Omer Khan, Founder, and CEO at PostEx when asked about the acquisition of CallCourier a legacy logistics company at +92Disrupt.
Founder Pakistan predicts that we are going to see more acquisitions coming into the ecosystem where global players will acquire Pakistani startups to make entry into the nation, we can also see acquisitions of small local players by Pakistani startups in order to consolidate themselves into the market.
Acquisitions will be the key building block for the future and will help in making the ecosystem more mature.