Tracker
Google opens YouTube Select for advertisers in Pakistan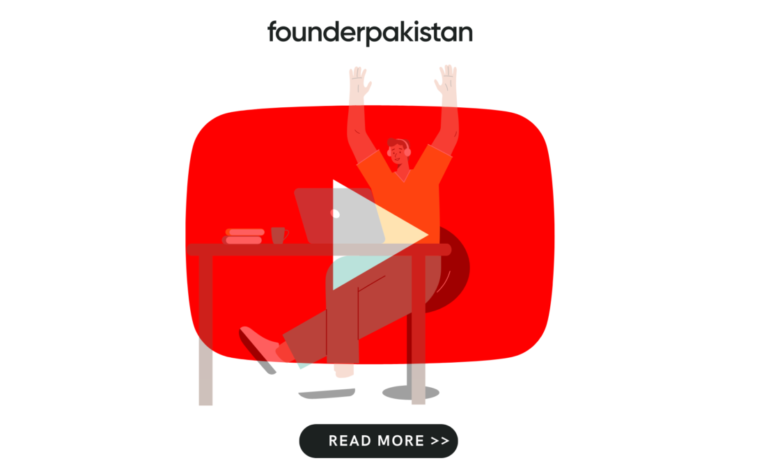 YouTube Select connects brands to the most popular content, curated by technology to stay relevant when it matters most.
In this session, Google's head of content solutions & sponsorships for SEAS, Rushit Jhaveri, will be joined by content specialist Cecilia Poh-Heng to discuss how you can plan, buy, and measure contextually relevant content on YouTube.
To register for the event, click here.
A study by Kantar TNS found that YouTube is Pakistan's most popular online video platform. It has over 650 Pakistan-based channels with 100,000 or more subscribers — up from just eight in 2016
"Our YouTube profiling research shows that although YouTube only became available again in Pakistan a couple of years ago, it's already established itself as the favorite online video destination of the country," said Matt Beal, senior consultant at Kantar TNS.
Media planners that spoke to Founder Pakistan shared that the only drawback of advertising on YouTube is the high costs of ad placement, which weakens any stance of testing for new advertisers, particularly SMEs. The absence of frequency capping practices by clients means that the same ad on repeat, while great in theory for recall, can become obtrusive and risks falling into a negative meme.
Furthermore, bandwidth issues across Pakistan can seriously impact the view-through on YouTube ads, wasting digital media budgets.
"As a brand, one of your primary goals with performance marketing is to drive conversions and ROI," said Alan Roy Varghese, the co-founder of Hovers. "In order to do this, you need to have strong, effective creatives that will grab attention and persuade users to take action."
There are several elements to consider when designing performance creatives. The headline and copy should be clear and concise, and the offer should be irresistible. The creative should also be visually appealing, with an attention-grabbing headline and eye-catching visuals.
When designing performance creatives, it is important to keep the target audience in mind. The creative should be designed to appeal to the target audience and address.
The anatomy of a successful performance creative can effectively capture the target audience's attention and clearly and concisely communicate the campaign's message. A well-designed performance creative should be visually appealing and easy to understand while also relevant to the brand and the overall campaign objectives.
Additionally, a successful performance creative should be able to drive conversions by providing a clear call to action relevant to the target audience. A successful performance creative can effectively engage the target audience and drive conversions for the brand.
To design creatives that are effective for performance marketing campaigns, it is important to keep the following in mind:
– The creative should be visually appealing and attention-grabbing
– The copy should be clear and concise and highlight the key benefits of the product or service
– The call to action should be strong and encourage the user to take the desired action
By keeping these key points in mind, you can create performance marketing creatives that are both effective and successful.