Tracker
Hassan Barlas joins Z2C Limited as group head of talent and culture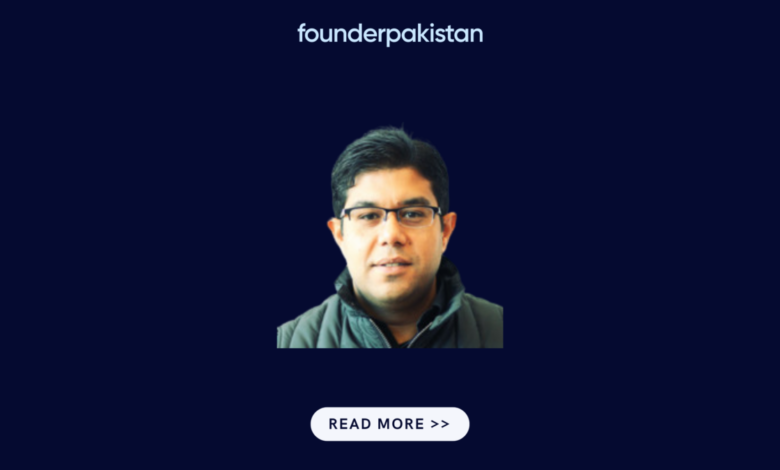 Joins Pakistan's largest venture catalyst after nearly nine years with Telenor Pakistan, Hassan Barlas is the new group head of talent and culture at Z2C Limited. He succeeded Kaleem Ahmed, who left the company at the end of FY 2022 to become a headhunter.
He joins a human resources team comprising Lathainel D'Souza and Misha Hanif on the Z2C side while collaborating with the Brainchild Communications Pakistan teams comprising Cerrina D'Souza, Hasnain Malik, Anushey Khan, Dania Tabassum, Alizey Ayaz, and Bilal Yousaf.
In his new role, Barlas will leverage Z2C's success in DEIB by implementing practices and initiatives that drive increased diversity, enhance a culture of inclusion, and foster an environment where all employees can perform to the best of their ability and have equitable opportunities.
Barlas has been described as a cultural transformation architect with a proven success record in driving strategic human capital innovation while promoting change management in a commercially focused enterprise. He is credited with authentic commitment to develop and sustain institutional commitment for DEIB programs, processes, and metrics.
The future of work
Two years following the peak pandemic, even progressive companies such as Z2C Limited went from fully remote to hybrid work. Sources shared that this was rationalized with the idea that the company considers offices more as meeting places for collaboration, conversation, and white noise while seeing home offices as places for greater focused work.
"Employers should provide the best environment for all workers, including those with special needs," said Ali Rehman of CloudiTwins. "If a desk-work employee can't concentrate, they probably need to work at home, rather than an office with four walls or a cubicle. For every person who can't concentrate around other people, others can't perform as well when isolated inside four walls or at home. If you cannot concentrate well, you cannot do some jobs. No amount of empathy or inclusion is going to change that."
Speaking as an IT company leader, he said that this has nothing to do with inclusion or empathy: it's just a fact that the vast majority of workers cannot do their jobs unless they can learn to concentrate amid activity, including some level of noise.
"Give someone their own enclosed space, even if it's on three sides with high padded dividers, and they're happier and more focused," he said. "Give them an office with a door they can close when they need to concentrate, and they'll rock. Or let them work from home, so they're in an environment they completely control. Let added productivity pay for it all."
–
+92Disrupt is coming to Karachi on the 22nd and 23rd of October 2022.
Get your tickets for now at 92disrupt.com