Tracker
Telemart collaborates with Hefazat Technologies to provide mobile phone insurance solutions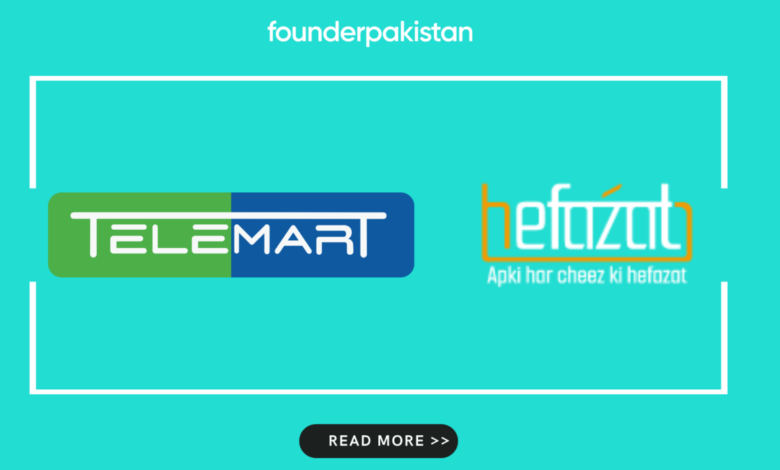 Telemart, a Pakistani eCommerce marketplace, has partnered with Hefazat Technologies, an Insurtech startup specializing in takaful insurance.
Hefazat Technologies, founded by serial entrepreneur Kash Rehman, is a new entrant to the Pakistani market trying to simplify takaful insurance for the masses.
Its objective is to offer Pakistani clients Takaful Insurance for electronics, appliances, and other electronic items.
The start-up provides insurance options for both new and used mobile phones, no matter how old they are as long as they were purchased within 30 days with a real receipt from a recognised shop.
That is to say, it might be a used iPhone 8 with a legitimate invoice that was sold for the fifth time by a trustworthy shop.
The partnership will focus on mobile phone insurance, but it hopes to expand into other goods in the future. In the previous fiscal year, Pakistan imported mobile phones worth more than $2 billion.
Add to that the 25 million handsets produced in the country during the same time, and you have a sizable product market in need of security against unintentional damage, theft, and snatching.
In its trial phase, Hefazat and Telemart will attempt to capitalize on this market gap by introducing this program in four cities: Karachi, Lahore, Islamabad, and Rawalpindi.
Hefazat would offer takaful for new mobile phones ranging from PKR 5000 to 150,000 within one month of purchase – regardless of where they are purchased – for a one-time modest cost.
Telemart will manage the services arm of this mobile takaful program through its physical stores as well as its virtual presence.
After the scheme is introduced, users seeking Takaful for their mobile phones will need to visit Telemart outlets in the four cities and have their devices appraised before being awarded a takaful certificate after paying their cost.
After completing the verification process using Telemart's site, certificates can also be obtained through email.
After conducting due diligence, consumers will be given a replacement mobile phone in the event of loss, theft, or unintentional damage to a phone insured by Takaful.
Every month, around 2-2.5 million mobile phones are sold in Pakistan, and with the eventual spread of this program across the country, millions more people will profit from this alliance.
According to a report by the Global System for Mobile Communications (GSMA), the economic contribution of Pakistan's mobile phone industry could reach $24 billion by 2023.
The collaboration of Hefazat Technologies and Telemart could be the first step in that approach.