Mapping out the latest updates from the startup ecosystem of Pakistan
October and November edition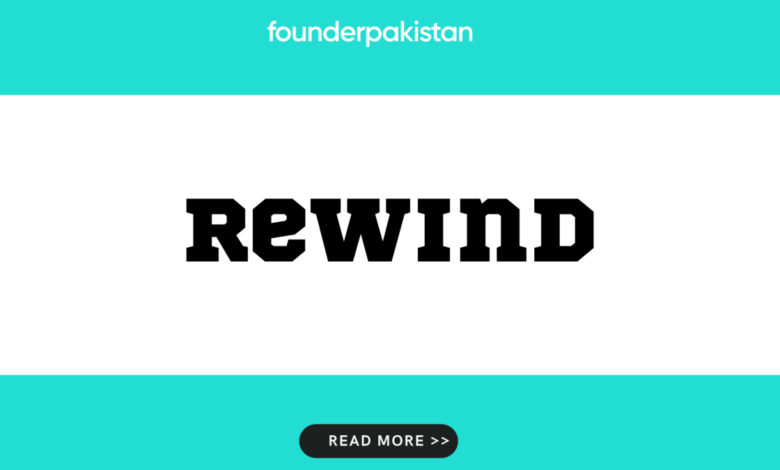 Pakistani startups have raised a total of $331 million in the first three quarters of the year, but the fourth quarter of the year is showing a steep decline in funding as a result of the global economic slowdown.
This slowdown in funding is an effect of the global situation, similar to the rise of funding in 2021 and early 2022, this decline in funding is in no way a depiction of a lack of potential in Pakistani startups but a ripple-down effect.
Transaction updates (Oct-Nov):
Oct 19– NayaPay acquired Wali Venture Technologies a fintech that created a digital experience to finance consumer goods such as cars.
Oct 28– Recruitment marketplace Remotebase raised $2.1 million in Pre-Series A funding, founded in 2020 by Qasim Asad Salam and Talha Masood. Investors in the round included Indus Valley Capital, Hustle Fund, Soma Capital, Angel Squad, and Draper Associates. The money raised will be used to develop a new service aside from the usual model of Remotebase called Talently.
Pakistani Agritech Startup 'VeGrow' Raises Funding 
Nov 8– Waada, an insurance technology startup from Pakistan announced $1.3 million in seed funding, Investors in the round include Haitou Global, Kinnow Capital, and angel investors Adeel Habib, Mohmmad Patel, Roger Dawood Bayat, and Hasham Mehmood.
BusCaro a Mobility startup based in Karachi, Pakistan recently announced a $500k angel round, angel investors in the round include Kashif Rehman of Hefezat Technologies, Safee Shah of Byte, Muhammad Yusuf Jan of Dot Zero Ventures, and others.
Nov 11th- Social Champ a Martech player with its headquarters in Karachi, Pakistan recently announced un-disclosed funding from Tech Stars Toronto.
Nov 13th- HBL and Sturgeon Capital participated in a $10 million series A2 round of financing for the Lahore-based fintech Finja among other notable investors. Equity, debt, and off-balance sheet funding make up this round. The Lahore-based fintech startup was launched in 2016 by Qasif Shahid, Monis Rahman, and Umer Munawar. To date, Finja has raised $24.5 million in funding according to Crunchbase.
Other exciting updates (oct-Nov):
Oct 8th- Pakistan-based Fintech Abhi plans to expand into UAE next month.
Oct 13th- Magnus Ventures launches its second fund at GITEX Global to back MENAP founders.
Oct 22nd- Sturgeon Capital a private investment boutique has expanded its investment team in Pakistan with its recent hire of Saad Hassan as a Principal based in Karachi, Pakistan, he will be integral to leading the firm's investment activities in the country in addition to being a key member of Sturgeon's Investment Committee for all early-stage investments.
After successful rounds in Lahore and Islamabad earlier this year, Katalyst Lab's +92 Disrupt 2022 conference was completed on October 22 and 23 in Karachi. The Karachi edition drew over 1000 people and featured 20+ panel talks on issues ranging from agri-tech to fin-tech, blockchain, and the metaverse to climate change, among many more.
Nov 1st- 500 Global, one of the most active venture capital firms in the world, partnered with JS Group, one of Pakistan's leading financial services conglomerates, to support startups in Pakistan.
Nov 16th- World Bank-backed International Financial Corporation (IFC) launched a $225 million venture capital platform targeting emerging markets like Pakistan.
Nov 17th- According to sources close to the launch, AKD Group, a Pakistani financial giant, is looking to revive its venture capital and private equity arm TMT Ventures.
For those looking to work in the tech ecosystem:
i2i Ventures, a venture capital firm with a focus on early-stage Pakistani startups recently launched another cohort of a job board featuring various opportunities in its portfolio companies.
A glimpse into the portfolio of i2i Ventures is here.
We at Founder Pakistan recently launched communities for discussions related to the technology ecosystem on both Facebook and WhatsApp.
Readings to feed your curiosity:
Why are apps in Pakistan launching their advertising verticals? A glimpse into the reason why consumer apps in Pakistan are opting to open their advertising verticals.
The Agritech gateway to digitize the 24% of GDP in Pakistan.
Insights:
Zayn Capital, a venture capital firm with a focus on Pakistan, stated in its investor note, "We continue to believe that frontier markets such as Pakistan will not see significant activity until valuations in less risky markets become unappealing, resulting in a spillover effect (possibly in Q1/Q2 2024)."
It further mentioned, "Having said that, we anticipate that Pakistani tech companies with excellent business models and consistent development will begin to receive funding in 2023, particularly at the Series A level. We have urged all of our portfolio companies to plan for a runway through Q2 2024, as those who survive will be the gateway for the next round of investments."
An article by Founder Pakistan states different ways startups can reduce their operating costs to extend their runway. The future for the tech ecosystem all over the world looks bleak as we see more layoffs globally. A trend of layoff news was also seen from Pakistani tech startups in mid-2022.
Some Pakistani tech companies are still laying off their workforce as confirmed by sources to Founder Pakistan, no matter how bleak the next few months will be, the long-term potential of the Pakistani technology ecosystem will always remain.
The grit and passion of the next generation of entrepreneurs can help shape the future of Pakistan. For Pakistan, the show must go on.